Idli upma is a dish made from left over Idlis. A very easy and tasty way to use up the idlis left over from breakfast.Most of the households in South India make this one and there are several versions of it as well.
And this is one of those dishes that I make quite often.Not because I have left overs all the time but because we have a huge fan base for this dish in the home front.
We love to have a bowl of this with our evening cuppa and the dinner enjoy this for dinner!
Most often if there is a request, I make extra idlis just to make Idli upma in the evening.

How to make Idli upma

I use:
Leftover idlis – 6
Green chilli ,chopped- 2,slit
Ginger – 1" piece, grated
Grated coconut -2-3 teaspoons
Turmeric powder – a pinch
Salt- to taste
For seasoning :
Oil – 2 tsp
Mustard – 1teaspoon
Cumin – 1 teaspoon
Channa dal- 1teaspoon
Curry leaves – a few
Roasted peanuts- 3-4 teaspoons
Take the idlis in a bowl and crumble them.

In a pan heat oil and add the mustard, chana dal,cumin seeds.When the mustard pops, add the curry leaves, green chili and peanuts.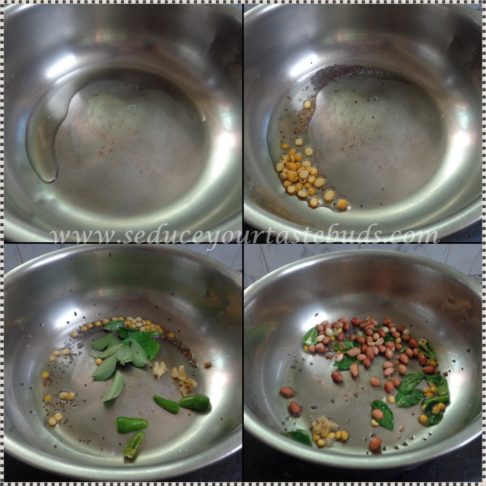 Once the dal turns brown, add the turmeric powder, crumbled idli and a little salt of needed. The idli already has salt, so add very little and only if needed.Put in teh grated coconut and give it a mix.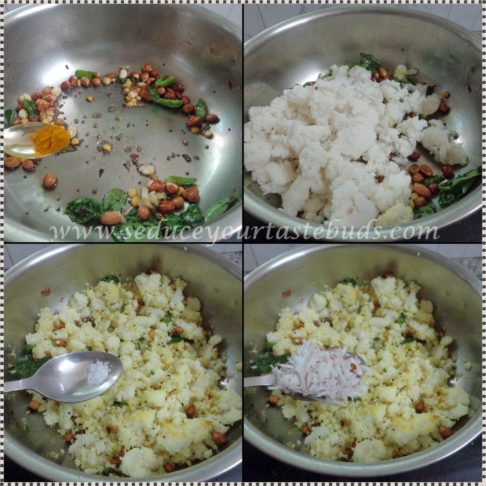 Remove from the pan and serve hot!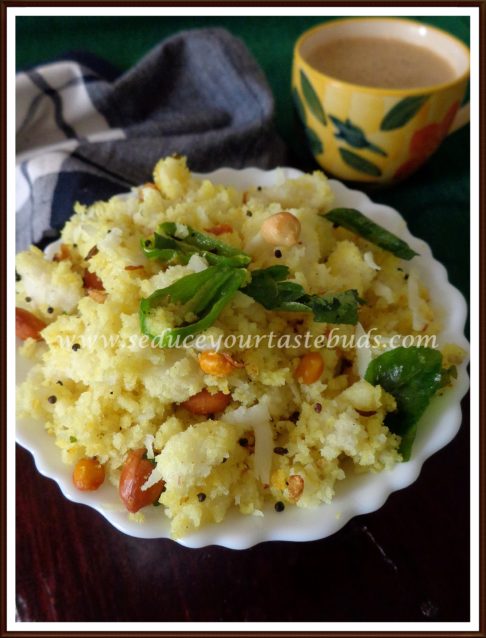 Note:
This is best made with left over idli. Do not use freshly made idlis for this dish.
Chopped onion can be added along with green chili and sauted before adding the crumbled idlis.
Grated coconut is optional if adding onion.
Updated on 23/6/2017 with step by step pics and better images of the final dish 🙂