It is a dosa like dish prepared using dosa batter but looks more like a pancake . It can be eaten as such or with toppings like tomato,onion,veggies,cheese,paneer.Just let your imagination fly…



You need:

Dosa batter
Veggies or toppings of your choice .I used finely chopped tomato and oniona nd coriander leaves as garnish.
1.Heat a griddle and spread the dosa batter in a thick pancake form.
2.Drizzle oil and cook both sides till brown. This is plain uthappam.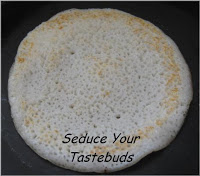 3.If you are planning to make an utappam with a topping ,spread the batter and wait till small bubbles appear on the surface.
4.Spread the topping of your choice and press gently with the spatula.
5.Flip it over and cook for a few seconds .[Don't let the toppings char. ]
6.Serve hot with sambar and chutney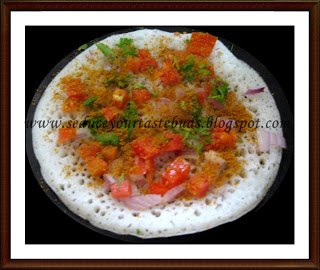 .