This recipe is from my MIL.This has become my fav nowadays and I prepare it at least once a week.MIL prepares a spicy version of this but I have reduced the amount of chillies .Use ripe tomatoes to get a lovely red coloured chutney.This chutney is really yumm and it goes well with Idli/dosa/uthappam/Chapthi.
You need:
Tomatoes – 3 ripe ,roughly chopped
Onion – 1 ,roughly chopped
Red Chillies – 2 [You can increase it if u like spicy chutney]
Tamarind- a small bit
Ginger- 1″ piece
Curry leaves a few
Salt to taste
Seasoning:
Mustard-1 teaspoon
Jeera – 1/2 teaspoon
Urad dhal-1/2 teaspoon
Channa dal-1/2 teaspoon
Curry leaves -a few
Oil-2 teaspoons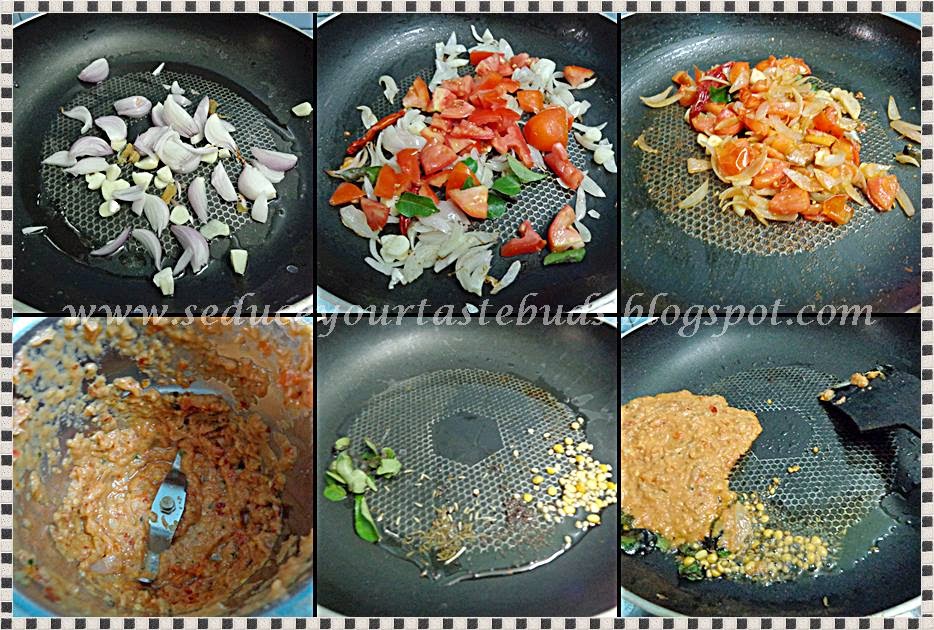 Heat oil in a pan and put in the tomato,onion,curry leaves,chillies,tamarind,ginger.
Saute till the onions are lightly brown and the tomato gets mushy.
Cool and grind in a mixie.[Don't grind it too smoothly].
In the pan used to saute the veggies heat oil and add the seasonings and let it splutter
Put in the ground chutney, add salt and mix well
Remove from heat.
Serve with any tiffin of your choice.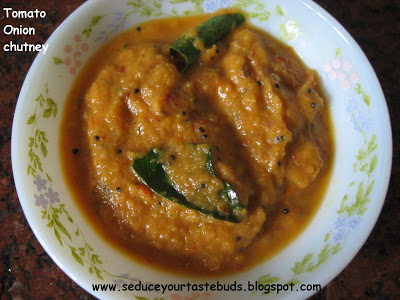 Today, I had this with crispy dosas….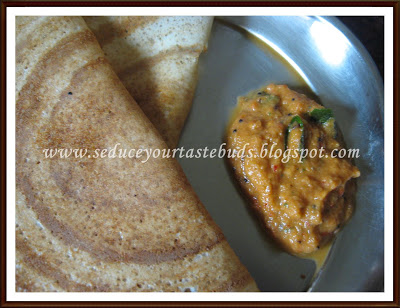 My fellow marathoners are busy in their kitchen on day 9..Visit them ..
1) DK 2) Siri 3) Srivalli 4) Ranji 5)Curry Leaf 6)Medha7)Priya 8)Bhawna 9)Raaji 10)Ruchii 11)Anu 12)Kamala
13)Roopa 14)Divya Kudua 15)Rekha 16)Divya M 17)Lakshmi 18)Raaga 19)Lakshmi Venkatesh 20)Sripriya
21)Viji 22)Pavani