Poondu Rasam Recipe
Malar of Malar's Cuisine and Suma of Cakes and more has passed on the Kreativ blogger award.Thanks a lot dear Malar and Suma.I have already done the meme here.When awards like this come my way,even if I may have got it before,make me feel so inspired!!Thanks again girls…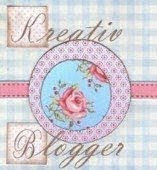 Now to today's recipes…A simple and flavorful rasam..
Garlic though added in the regular rasam,this one is different in the way that whole garlic pods are fried in a little ghee and simmered so that the resulting dish has all the goodness and flavor of garlic.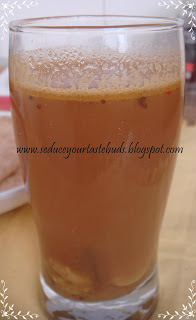 Recipe source- Mom
Toor dhal – ¼ cup cooked
Tamarind extract-2 tablespoons, thick
Tomato-1, large, blanched
Garlic-10 pods [small ones]
Ghee-1 tablespoon
Mustard seeds- 1 teaspoon
Jeera/Cumin seeds-1 teaspoon
Asafoetida –a pinch
Curry leaves- a few
Coriander leaves to garnish
1. Heat a little ghee in a pan and put in mustard ,jeera, asafetida, curry leaves.
2. When it splutters put in mashed toor dhal, tamarind extract and mashed tomato.
3. Add water to adjust consistency and bring to boil.
4. When it comes to a rolling boil, simmer.
5. Meanwhile heat the remaining ghee in a small pan and put in garlic pods.
6. Fry till they turn brown.
7. Drain and transfer the garlic into the simmering rasam.
8. Cook till the garlic softens a little.
9. Remove from heat and garnish with coriander leaves.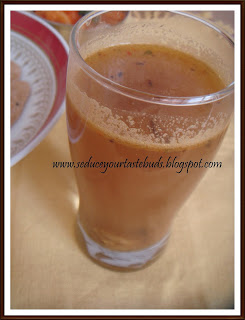 Serve with warm steamed rice drizzling a little ghee or as a soup.
Bon appetit…