Tomato is an ingredient that is so common in our cuisine and there are numerous variety of dishes that can be made with them.The most interesting ones are the chutneys.I found this in Sailus blog.She calls it Verusenaga tomato pachadi.This is also being sent to Siri's healing food hosted here with the theme Tomato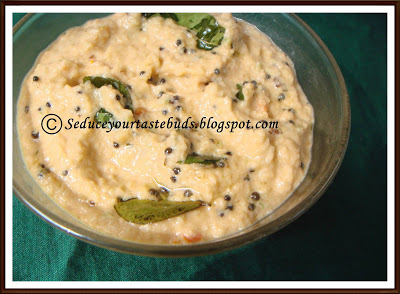 I used:
Tomato – 3 ,sliced
Roasted peanuts-1/2 a cup
Red chilli-2
Garlic -2 pods
Tamarind paste-1 teaspoon
Cumin seeds-1 teaspoon
Oil – 1 teaspoon
Salt to taste


Seasoning:
Oil-1 teaspoon
Mustard-1 teaspoon
Curry leaves a few
Heat oil in a pan and put in cumin seeds.
When it splutters add garilc,red chilli and saute for aminute.
Add the chopped tomato and cook till soft.
Add tamarind,mix well and remove from heat.
Once it is cold grind it to a paste with the roasted peanuts and salt.Add a little water if needed.Remove into a serving dish.
Heat oil in a small pan and put in the seasonings.
When the mustard crackles,pour over the chutney.Mix and serve as a side dish woth idli / dosa / any tiffin if your choice.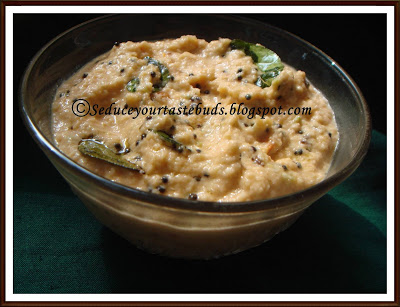 Bon Appetit…