This was prepared yesterday for Mister's Birthday along with Microwave Churma Ladoo.This is a very simple recipe and can be prepared in less than 5 minutes!!It has no added sweeteners / fats.!A quick energy boosting snack that little ones will love.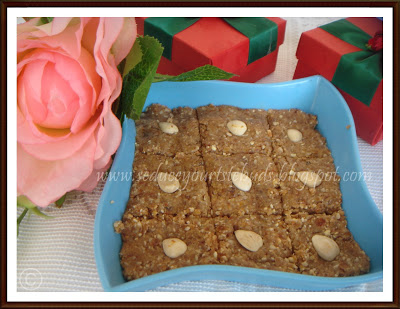 So in the midst of B'day celebrations yesterday,this happened to be Lil angels favorite and I had a tough time stopping her from grabbing more.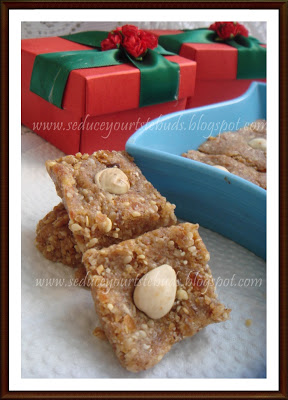 Today I am celebrating one more milestone.This happens to be my 300th vegan post!
Now to the easy breezy recipe..
I used:
Pitted dates-1 cup
Almonds,roasted-1 cup
Raisins-1 cup
Sesame seeds-2 tablespoons
Pulse all the ingredients together till you get a consistency where the mixture holds itself when shaped.
Spread on a tray and mark squares,cover with a cling wrap and refrigerate for an hour before serving.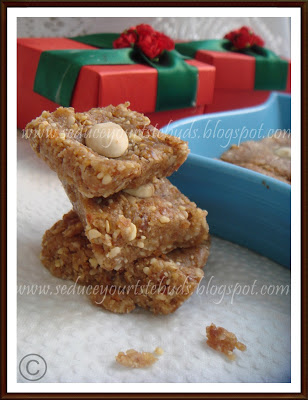 If you want to serve immediately, shape into balls and enjoy!!!!
Bon Appetit…