I was browsing thro my blogroll yesterday and saw Preeti's post on Namak Pare.It reminded me of mom's Tit bits..I decided to make them for this Diwali and here it is…I made a few changes though…Golden brown and crispy,this snack is totally addictive!!!
Before I go on to the recipe,I would like to tell you that I have categorized the sweets and savories in my blog as a Festive Treats section.Do take a look…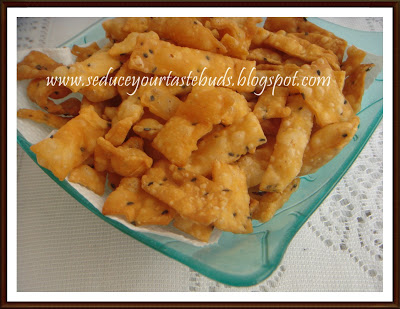 Namak Pare
Adapted from Khaugiri
I used
Wheat flour-1 cup
Maida/ All purpose flour-1/1/4 cup
Red chilli powder-1/2 a teaspoon
Sesame seeds-1 tablespoon
Hot oil-2 tablespoons
Salt to taste.
Oil for deep frying.
In a large bowl,combine both the flours,red chilli powder,sesame seeds and salt.Mix well.
Add hot oil and use a spoon/ladle to mix.
Slowly add water to make a stiff dough.
Cover and keep aside for 15 minutes.
Heat oil for deep frying
Pinch out golf sized balls and roll out into thin discs.Dust a little flour if needed.
Using a knife mark thin strips on the rolled out dough.
Drop them into hot oil and fry till they turn golden.
Drain and once cooled store in an airtight container.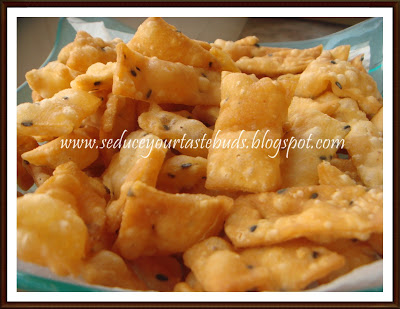 Also check out Microwave Gol Papdi recipe posted today…
Wishing all my friends and fellow bloggers
A very happy and safe Diwali…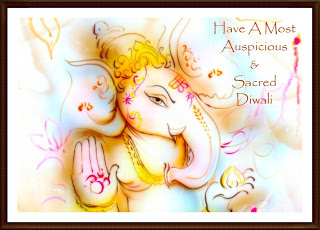 Bon Appetit…