This is one thing that Mister is totally crazy about!Sundried chillies are easy to make and can be used throughout the year when ever you need.Instead of the store brought stuff mom always makes them at home and knowing his love for These chillies,mom packed a huge batch for us to take back this time.
I guess each family has a unique method of making this.What ever the method,summer is the best time to make this.
You need
Green chillies- 1/2 a kilo
Sour Yoghurt
Salt
Remove the stalk and slit the chillies lengthwise[.The chilli has to be whole,just slit it]
Beat the yogurt with salt and soak the slit chillies for 2 days / refrigerate for 2 days.
Drain the yogurt and spread them on a sheet / plate .
Leave it out in the sun for a day.
That evening soak the chillies in salted yogurt and set aside for a day.
Again drain and spread the chillies on a sheet / plate to dry in the sun till crisp.Depending on the amount of sunshine this process may take a couple of days.Be sure to bring them indoor in the evening.
Once it is fully dry,store in an airtight container.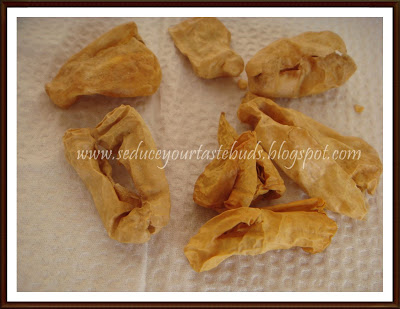 When needed,fry these chillies in hot oil till dark brown/black..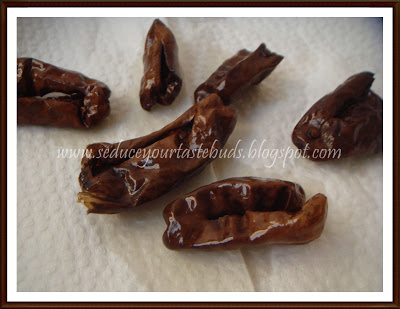 This can be served as a side dish with curd rice or fried and crushed and mixed with the seasoning for curd rice.If you love them very much just fry and eat them as a snack[that what Mister would do!!!]
This day that year…
2008 – Aval Upma
Bon Appetit…