In the orient, use of Soy and its products are aplenty. Most of the dishes will have soy sauce, different forms of tofu and of course soy milk will be the choice of beverage after green tea. I have incorporated all these into Indian recipes and am quite happy with the results. I always have a bag of Soybean in the pantry and use it in gravies similar to Channa masala. Just substitute channa with soya. I am not being partial towards channa. It's not available here so I use other legumes if I can't find the Indian ones.
So with a bag of Soy bean in the pantry, I was looking for other ways to use it. That's when I bookmarked this recipe from Red chillies – A tasty and healthy dosa with soybeans!
All my bookmarked recipes are seeing the light of day – thanks to Nupur's BB-9 –Holiday Buffet event.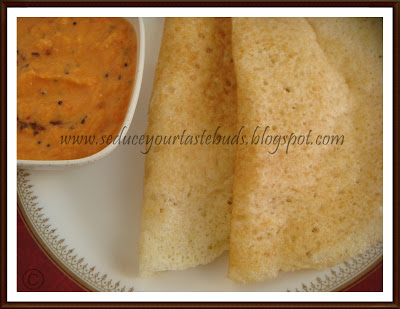 I used :
Rice – 2 cups
Urad dhal- 1 cup
Soy bean- 1 cup
Salt to taste
A handful cooked rice
1. Soak rice,urad dal and soybean for atleast 8 hours.
2. Drain the water and grind to a smooth batter along with cooked rice , adding a little water.Add salt and mix well
3. Let it ferment overnight or till it doubles in quantity.
Check the consistency and add water if needed.
4. Heat a griddle and prepare dosas as you normally do.
5. Serve hot with a chutney / sambar of ur choice.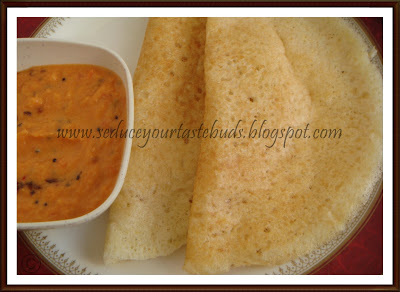 Other recipes posted today…
This Day That Year…
2009 – A food review – Awa Shan Zhai , one of our favorite restaurants
2008 – Broccoli soup to warm up your mind ,body and soul….
Bon Appetit…