I have already written about Five spice powder in my precious post. I used it here as a seasoning in vegetable curry.This goes to Jagruti's Complete My Thali event hosted here with the theme Sabji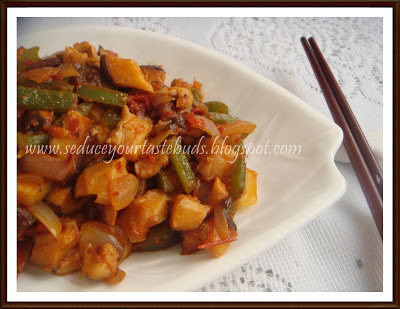 I used:
Shiitake mushroom- 100grams
Capsicum – 1,chopped
Tomato -1, chopped
Onion- 1 sliced
Five spice powder– less than ¼ teaspoon
Chilli powder- 1 teaspoon
Cumin seeds- 1 teaspoon
Salt to taste
Oil- 1 tablespoon
Heat oil in a wok and put in cumin seeds.
When they crackle, add the onions and sauté till it turns light brown.
Add tomato and cook till it turns mushy.
Add the capsicum and mushroom, chilli powder and salt.
Mix well and cook till the vegetables are cooked to your preference. I like them to be a little crunchy.
Just before removing from heat put in five spice powder, mix well.
Remove from heat and serve as such or garnished with coriander leaves.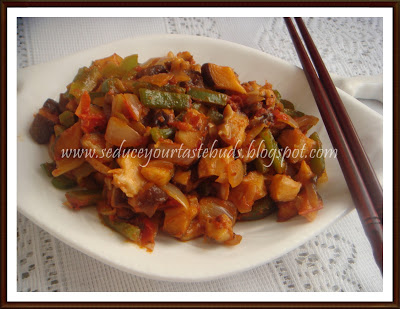 We,Srivalli ,Reva , Monika and myself, are doing a blogging marathon this month.Peek into their kitchen to see what's cooking there..
Bon Appetit…