Waking up each day and breaking my head for some idea to pack for Lil Angel's lunch box happens almost every day. Her likes and dislikes changes ever so often[yes, it happens will all the kids all the time!!] and I am always searching for new recipe ideas.
A few months ago, I saw a bowl of boiled kaala channa in the freezer. I remembered that it was for some salad but I had forgotten to use it.There was a single carrot in the crisper section and half a lime. So all I needed to do was put these together. Silently I packed it for her lunch box and waited anxiously till evening to see her reaction.
She came home and loudly announced – ' Mom, I did not like the rice you kept in my lunch box today.'. My heart sank. I looked at her sadly and turned behind to see MIL looking at both of us. Suddenly Lil Angel ran towards me, hugged my legs and cried out loudly – 'Mom, I was joking, I loved it,' and winked at me!!!At last , my experiment was a success!!!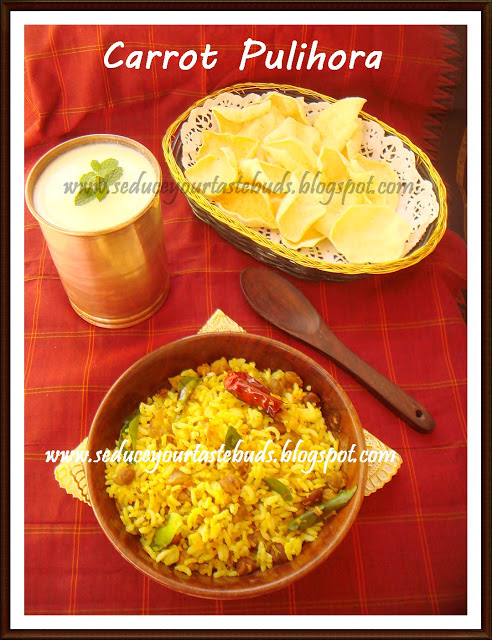 I used :
Rice- 1/2 cup
Boiled kaala channa – 1/4 cup
Carrot – 1, medium sized, grated
Mustard- 1 teaspoon
Cumin seeds – 1 teaspoon
Urad dal, split – 1 teaspoon
Turmeric powder- a large pinch
Red chillies- 2, broken
Curry leaves – a few
Lemon juice to taste
Oil -1 tablespoon
Salt to taste
Cook rice till done and grains are separate. Spread on a plate and leave aside.
Heat oil in a pan an put in mustard, cumin seeds and urad dal.
When the mustard pops and dal tuns brown, add curry leaves and red chillies.
After a few seconds, add the grated carrot and saute till the raw smell goes off.
Put in the boiled channa and turmeic powder.Saute for a minute and switch off the heat.
Add the rice ,salt and mix well.
Once it is luke warm, add lemon juice and serve with pappad / raita.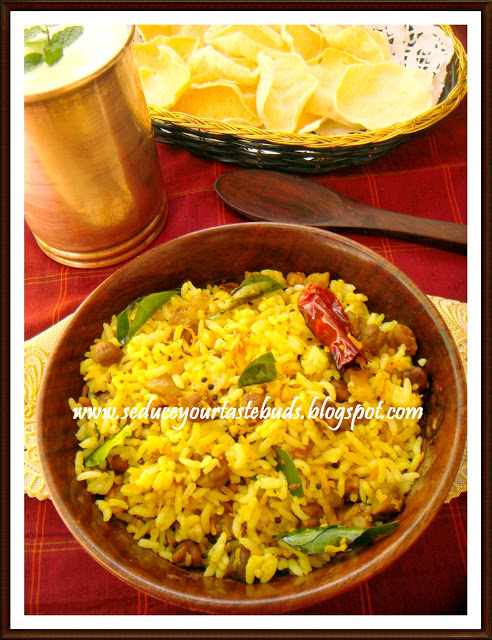 Bon Appetit…