The last recipe for this week's Blogging Marathon with the theme – Cheese is one of the recipes that I had bookmarked long ago and finally I got to try it.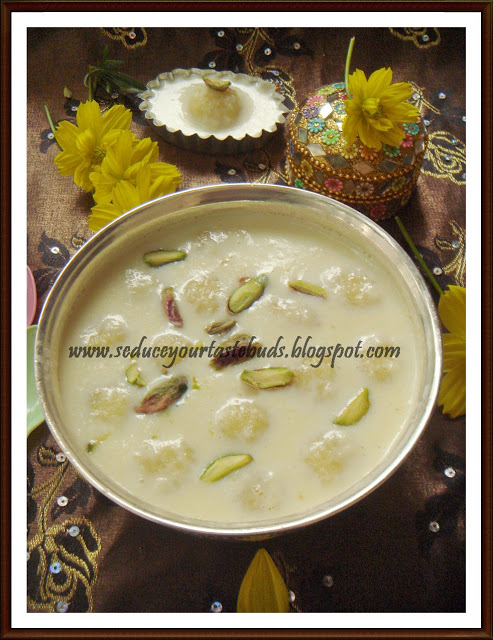 This recipe from from Sanjeev Kapoor's No Oil Vegetarian Cooking . Though I got this book almost 4 years back, I have not tried any recipe from this book .
So this week for the dessert, under the theme, Cooking from a cookbook , I chose this cheese based dish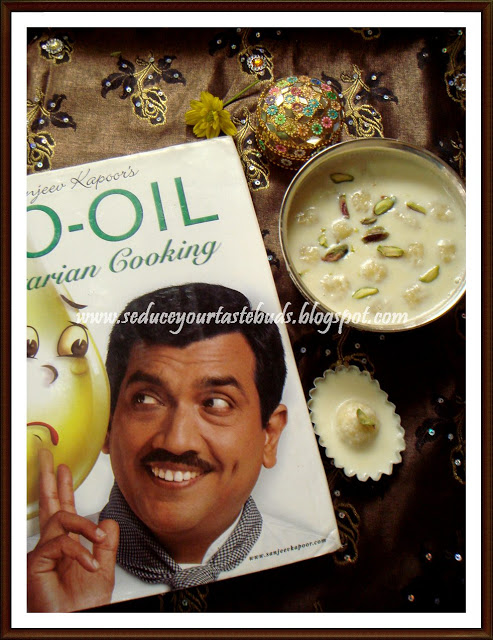 The original recipes has the paneer crumbled and added to the kheer. But I made small balls out of the paneer and added it to the payesh
I used:
Home made paneer from 500ml milk
Maida / All purpose flour – 1 tablespoon
Milk – 750 ml
Sugar – 1/4 cup
Pistachio nuts for garnishing
Crumble the paneer and add the maida to it.Knead well for a few minutes and cover and keep side.
Heat milk with the sugar and simmer once it starts boiling.
Let it reduce to 3/4th the original volume.Keep stirring to prevent the milk from sticking to the bottom of the pan / burning.
Make small balls of from the kneaded paneer and gently drop them into the simmering milk.
Remove the pan from heat after a few minutes.
Chill and serve garnished with chopped pistachio nuts.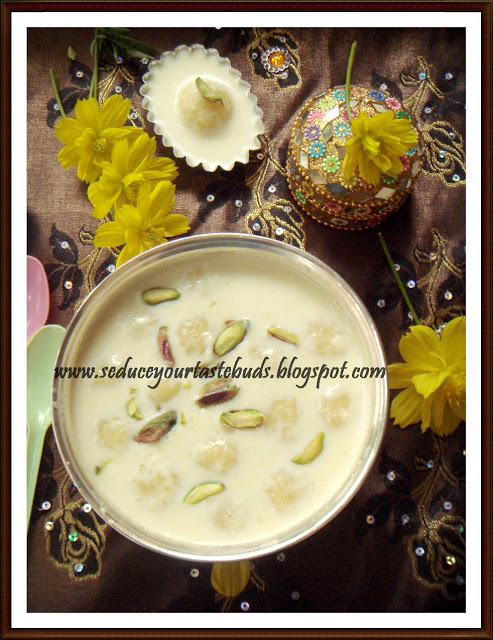 Lil Angel loved the small paneer balls and it as really a hit at home….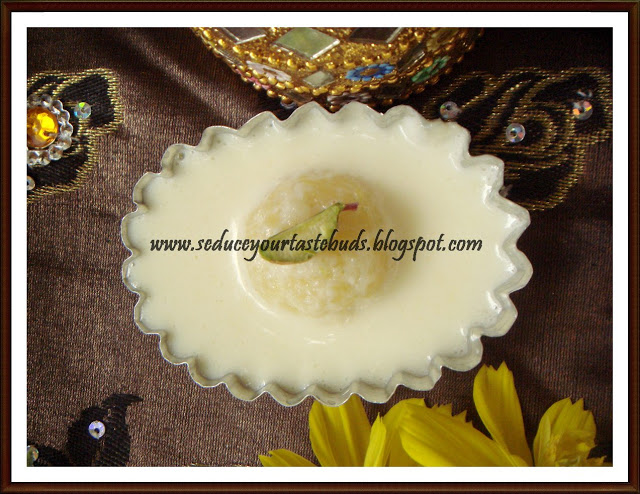 Take a look at the Blogging Marathon page for the other Blogging Marathoners doing BM#26
Bon Appetit…