Taking about the various cuisines of India, I am yet to cover more then half of them.Some time back, I made an attempt to collect a bulk of recipes from a particular cuisine and cook and blog about it. I started off with the Kongunadu Cuisine. Kongunad was often referred to as the land of Nectar and the dishes from this region does not involve a lengthy processes / marinating and has its own touch of nativity and style.
Then came the Awadhi cuisine referred to as the rich and lavish spread for the kings.The basis for this cuisine is the use of special and rich ingredients and also the diverse way of cooking a dish.
The third one to come was the Gujarati cuisine known or its elaborate courses and also happens to be one of my favourites, especially after my recent trip to Ahmadabad for the Blogging Marathon 's 25th edition celebration where I indulged in a non stop stream of gujju food.
After these three cuisines, I did not do any more compilation though I have been cooking dishes from all over India.
Now the chance has come to cook some Goan dishes and I have bookmarked loads of recipes and hopefully soon I will compile a post on Goan Cuisine.
Blogging Marathon # 26
Theme – Goan Cuisine
Today's theme
– Goan Sweet Poha Snack
For this week's edition , I have started with a simple dish from Goa. This is an easy dish of Poha / pressed rice with coconut and sugar. There is no cooking involved and is a breeze to prepare.Mom used to prepare something similar which I have posted here, but she uses jaggery.
The hint of spiciness from the green chili takes this otherwise sweet dish to another level. You must taste it to feel it!
I used:
Aval / Poha / pressed rice- 1 cup
Coconut,fresh,grated – 1/4 cup
Sugar – 3 tablespoons
Green chili-1,chopped
Wash the poha and sprinkle a little water and cover and keep till soft.
In a bowl mix all the ingredients together and serve.
Can it get any simpler!!!!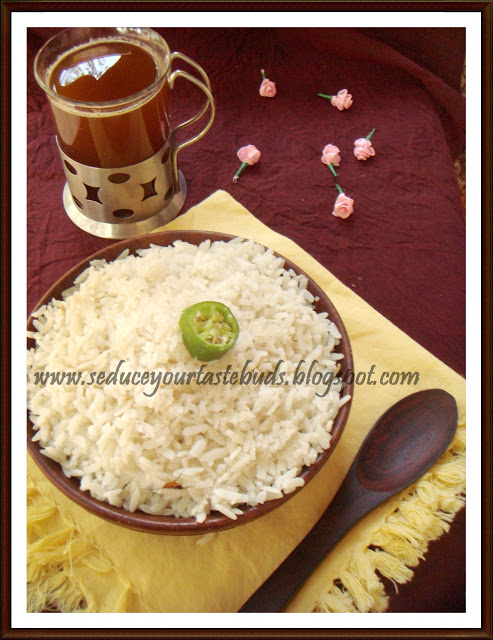 Note:
There are two varieties of Aval / Poha / Pressed rice – the thick and thin varieties.
If you are using the thin variety, wash the aval in a colander and use immediately.If you let it stand too long,it will get soggy.
If using the thick variety,wash aval and put in a vessel.Sprinkle a little water,cover and let it stand for 10 minutes or till it is soft.Then use it in the recipe.
Take a look at the Blogging Marathon page for the other Blogging Marathoners doing BM#26
Bon Appetit…