I have chosen this Palak Kaala Channa Recipe from Tarla Dalal's Punjabi Khana Cookbook for Srivalli's Cooking with Cookbook Challenge .I made this a long time ago and as with most of the times, my drafts came to my rescue today.
The original recipes uses white channa but at the time I wanted to make his recipe, all I had was the brown one and I had to make some side dish for dinner so settled for this one.Also it uses Punjabi Garam masala and I used the regular one.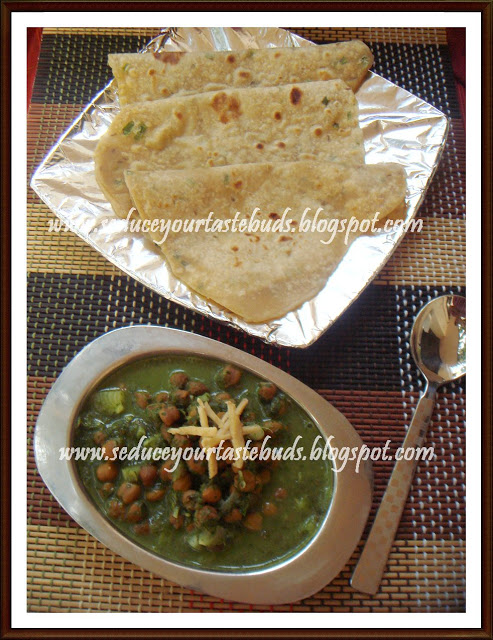 I used:
Kaala Chana -1/2 cup
Palak leaves- 2 bunches
Tomatoes- 2
Green chilies-1, chopped
Garlic- 4 cloves- minced
Ginger- 1 teaspoon, minced
Garam masala- 1 teaspoon
Ghee- 2 teaspoons
Lemon juice- 1 teaspoon
Coriander powder- 1 teaspoon
Ginger slices to garnish
Soak the channa overnight.The next day drain the water, add 2 cups of water to it and pressure cook for 15 minutes / 4 hisses/ till cooked but not mushy.
Separate the stalks and the leaves of the spinach.Heat a vessel with plenty of water and when it comes to a boil switch off the flame and put in the spinach leaves.Let it sit for two minutes. Drain and cool . Puree to a smooth paste [no need ot add water] and keep aside.
Heat ghee in a pan and add the garlic, green chilies and saute till garlic turns light brown.
Add tomato and ginger. Cook on low flame till the tomato is mushy and the ghee separates.
Put in the channa and add a little water and cook for 5 minutes.
Next in goes the spinach puree, garam masala and coriander powder.
Let it simmer for sometime till it thicken a bit.
Add lemon juice and remove from heat
Serve as a side with Poori / Roti / Chapathi etc…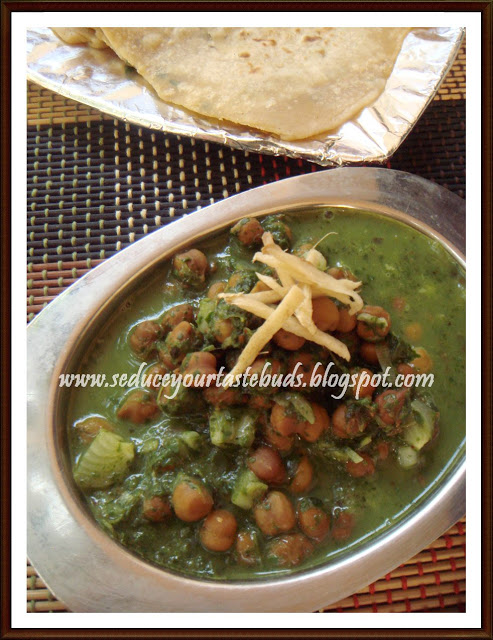 This post is for the Cookbook Challenge of the month….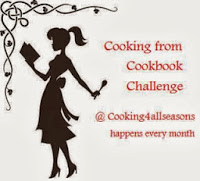 Bon Appetit…