Sometimes it becomes very necessary to find out a way to deal with a child who has a sudden 'cake craving'. With my OTG sent out for servicing, I was not sure how to make a quick cake.
Then,I asked Srivalli if a MW cake would qualify for the Bake-a-thon and she gave me a thumbs up!Since I was at mom's place for the week end, I thought it will be fun to try out a cake in the Microwave and that's exactly what I did. I baked a MW eggless fruit cake and this Coffee cake.
I looked up a couple of recipes on the net and concocted my own single serve cake. Will you believe if I told you that the total time to make this cake is as low as 2 minutes and the cake get gets done on 30 seconds!!!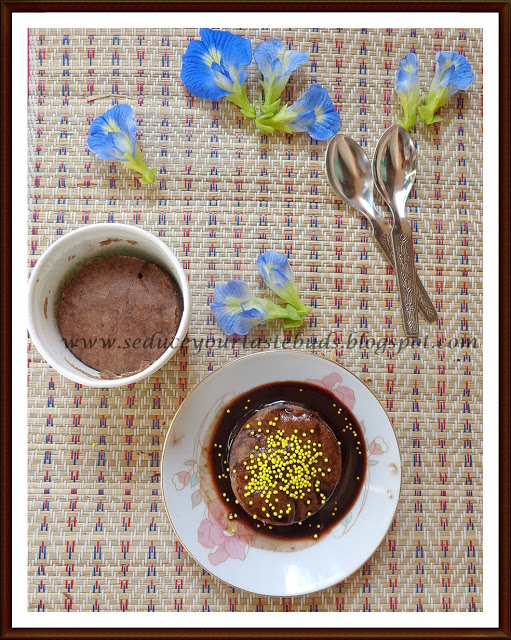 I used:


Dry ingredients
All purpose flour- 2 tablespoons
Powdered sugar- 1 tablespoon
Cocoa Powder- 1/2 teaspoon
Instant coffee powder- 1/4 teaspoon
Baking powder-1/4 teaspoon
Salt- a pinch
Wet ingredients
Milk-2 tablespoons
Oil- 3/4 teaspoon
Mix the dry ingredients in a bowl. Then add the wet ingredients and mix well so that there are no lumps. Divide the batter between two small cups or one large MW safe mug. Microwave @ 60 % power for 30 seconds or till the cake is done….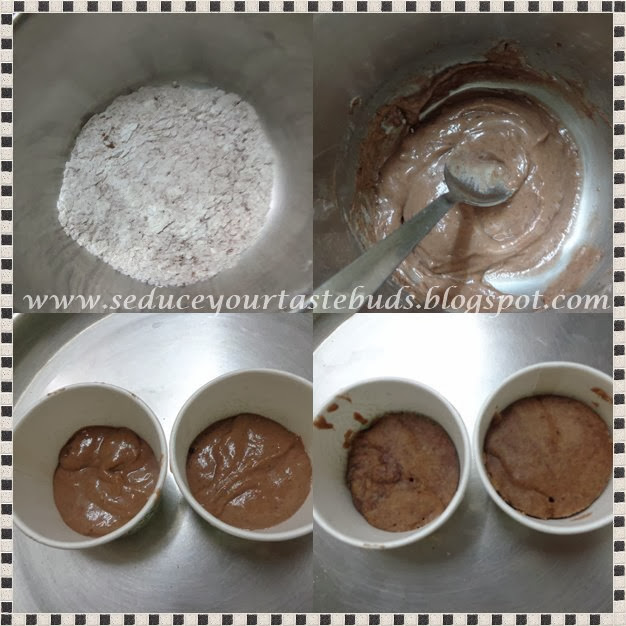 Serve immediately with a chocolate sauce / as such…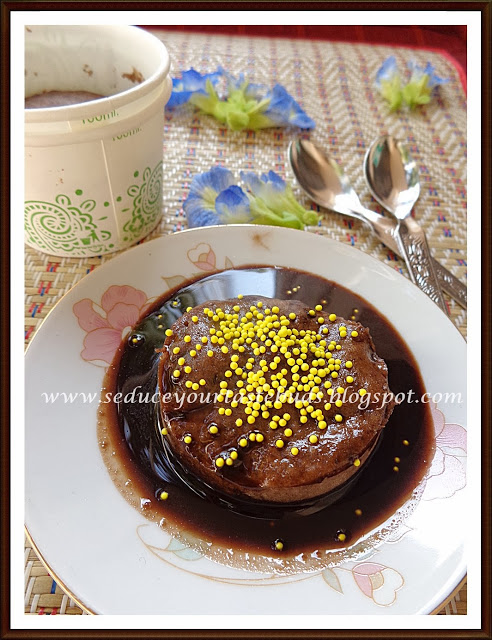 Note:
I baked this cake in a 100 ml paper tea cup. You can use any microwave safe container.
My microwave is 1200 watts and I bakes at 60 % power in the microwave mode.
The oven timings will vary so bake in an instalment of 25 seconds
Do not over bake the cake as it will get tough on the outside.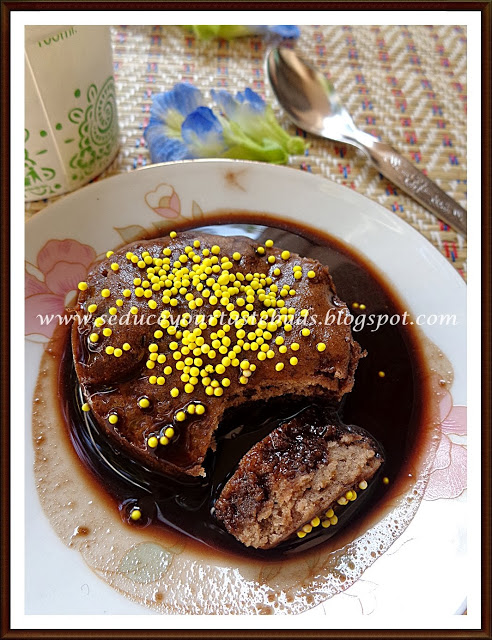 Here are the other bakes that are a part of this Bake- A – Thon group….
document.write(");
This super easy goes to Nayna's Let's Cook Christmas Party Foods event.
Bon Appetit…