Last week when we went to the farmers market, Lil Angel wanted me to buy a new type of green for her to try. So I got a bunch of Vallarai Keerai.Since the bunch was very small and it costed a lot, I decided to make a podi / spice mix with it. I have already posted a version of spice mix – Vallarai-Oats Parappu Podi.This time I decided to make a spice mix from the Aval Vikadan supplement titled- 30 Vallarai recipes….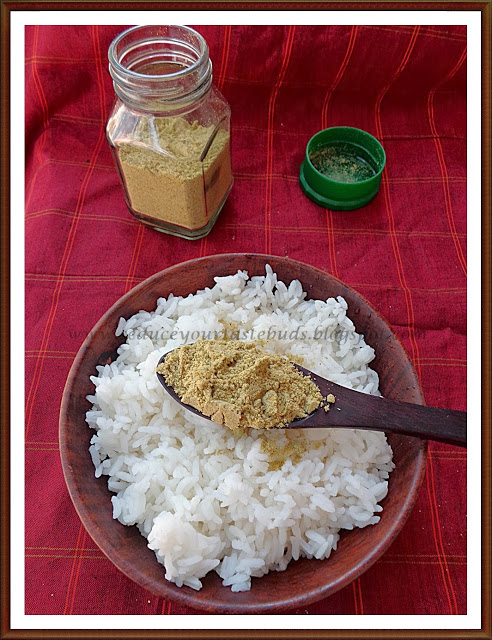 The addition of lentils and sesame seeds made it smell wonderful and the taste was great when served with steamed rice and a dollop of ghee…
If you are new to this herb, here is how it looks….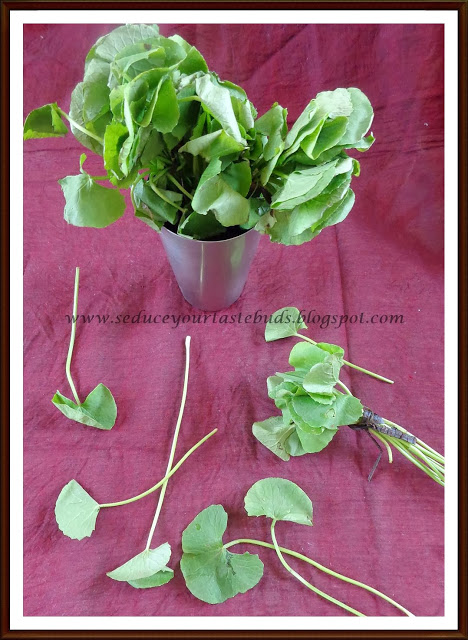 A closer view….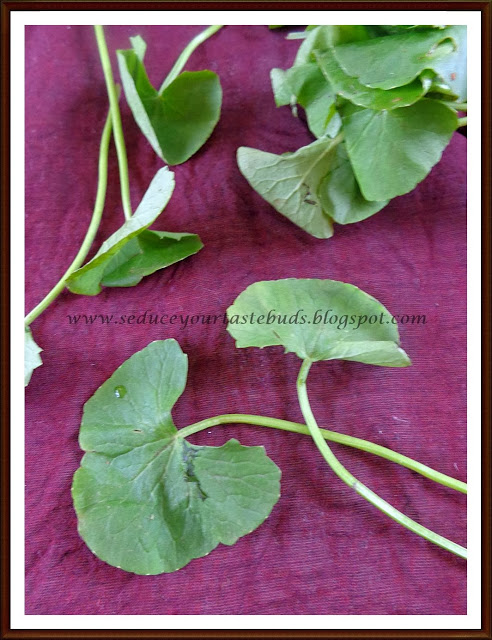 And now, some interesting facts about this herb…..
Apart from improving the memory power it has several other properties.
Keeps us young!!
It imparts vigor and strength
It improves the receptive capacity of the mind.
It helps improve anemic conditions
Good for people with Diabetes
Improves complexion and hence its extracts are used in cosmetology
Increases the digestive capacity.
Pregnant woman must consult their Physician before using this herb.
Here is a list of the
names in the regional languages
–
English – Indian Pennywort
Tamil Vallarai
Kannada – Ondelaga
Sanskrit – Mandukaparni
Telugu – Saraswataaku
Hindi – Brahmamanduki – Gotu Kola
Unani – Khulakudi
Bengali – Tholkuri
Malayalam – Muttil
Gujarati – Karbrahmi
This herb can be made into chutney, spice mixes, cooked with dal and can even be added to salads.
For the spice mix I used…
Vallarai keerai – 1 bunch
Channa dhal- 2 tablespoons
Horegram / Kollu – 2 tablespoons
Sesame seeds- 2 tablespoons
Toor dhal-2 tablspoons
Red chili-1
Cumin seeds- 1 teaspoon
Asafoetida powder- a pinch
Salt to taste
1. Wash the vallarai keerai and remove the stalks. Spread the leaves on a cotton cloth and let it dry for a few hours till there is no moisture.
Heat a pan and roast the greens till crisp. Remove from heat. Dry roast the horsegram till fragrant. Keep aside.Roast sesame seeds till it starts spluttering.Keep aside.

2. Roast cumin seeds, red chili, gram dhal, toor dal till the dal turns light brown. Allow the ingredients to cool . Powder along with salt and aafoetida powder. Spread on a plate for a while to cool. Store in an airtight container.

To serve. – Mix a couple of teaspoons of this spice mix with piping hot steamed rice and drizzle a little ghee over it. Tastes Heavenly!!!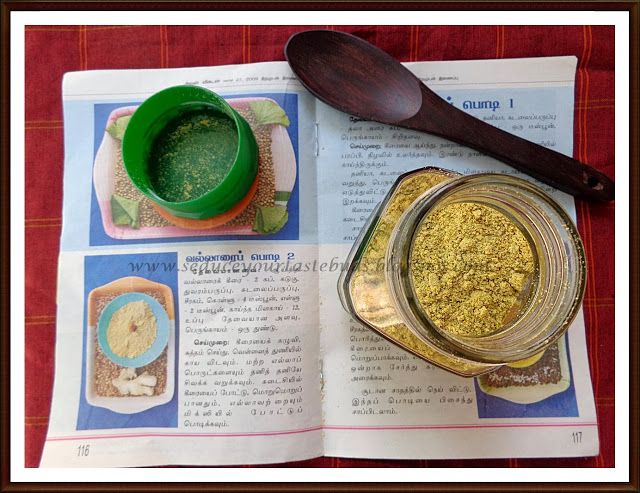 This post is for the Cookbook Challenge of the month….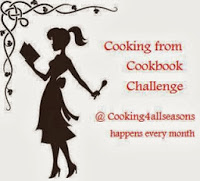 Bon Appetit…