Remember the trip to Ahmedabad for the Blogging Marathon's #25th edition celebration?Well, Vaishali gifted us with a huge bag of goodies and apart from a beautifully handcrafted scrap book, a whole box of homemade chocolates and pickles , spice mixes,etc, there was a lovely cookbook titled – Baking without eggs!The book not only has eggless bakes but also a whole load of puddings, fruit juices/ milkshakes, preserves, savories and desserts from all over the world.
Today's recipe is from this book and this is the second recipe that I am trying out from it.I am sure you remember the other one which is the Australian Sago Jelly.
This recipe is something that everyone will enjoy. It is a simple banana shake with a hint of almond and vanilla essence.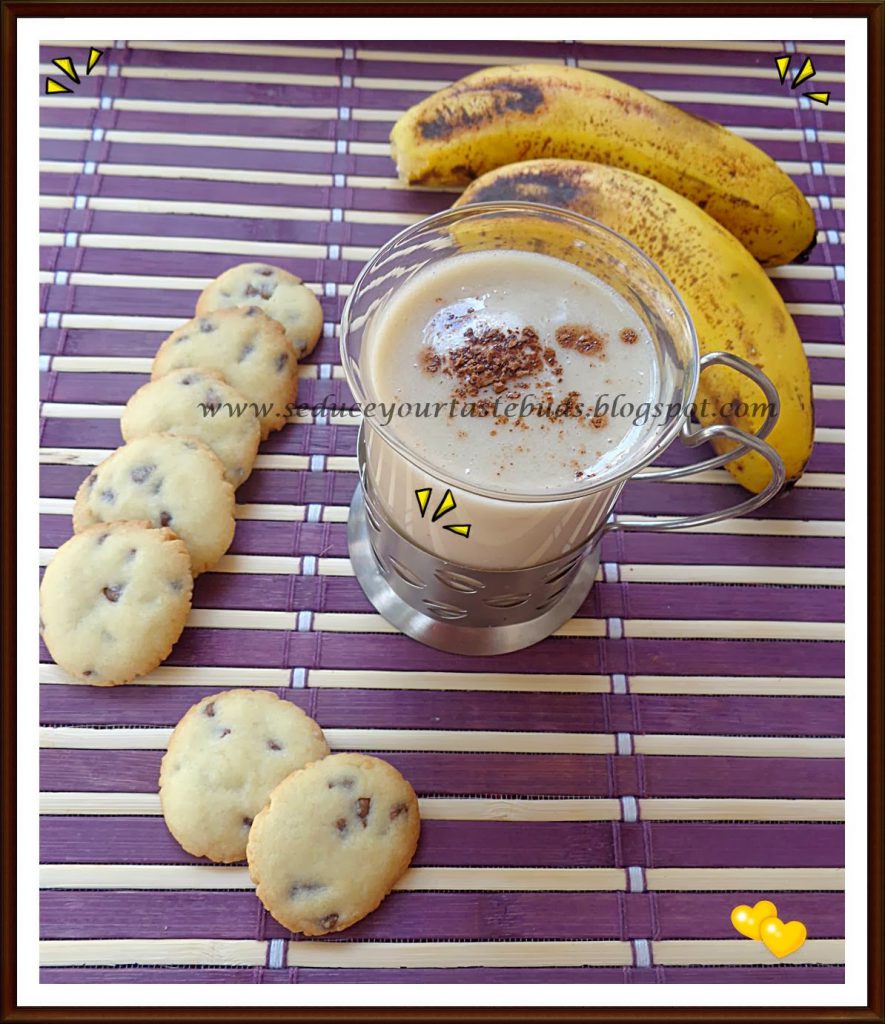 I used:
[You can alter the ratio of the ingredients to suit your taste]
Bananas- 2,peeled and roughly chopped
Honey 3 tablespoons
Milk-2 cups
Vanilla essence- a few drops
Almond essence- a few drops
A dash of nutmeg powder
Blend all the ingredients [except the nutmeg powder] and serve immediately with a dash of nutmeg powder.