This simple salad is from the book – 1000 Indian Recipe Cookbook that I reviewed yesterday. It goes well with Chapathi/ Roti and can also be had as such….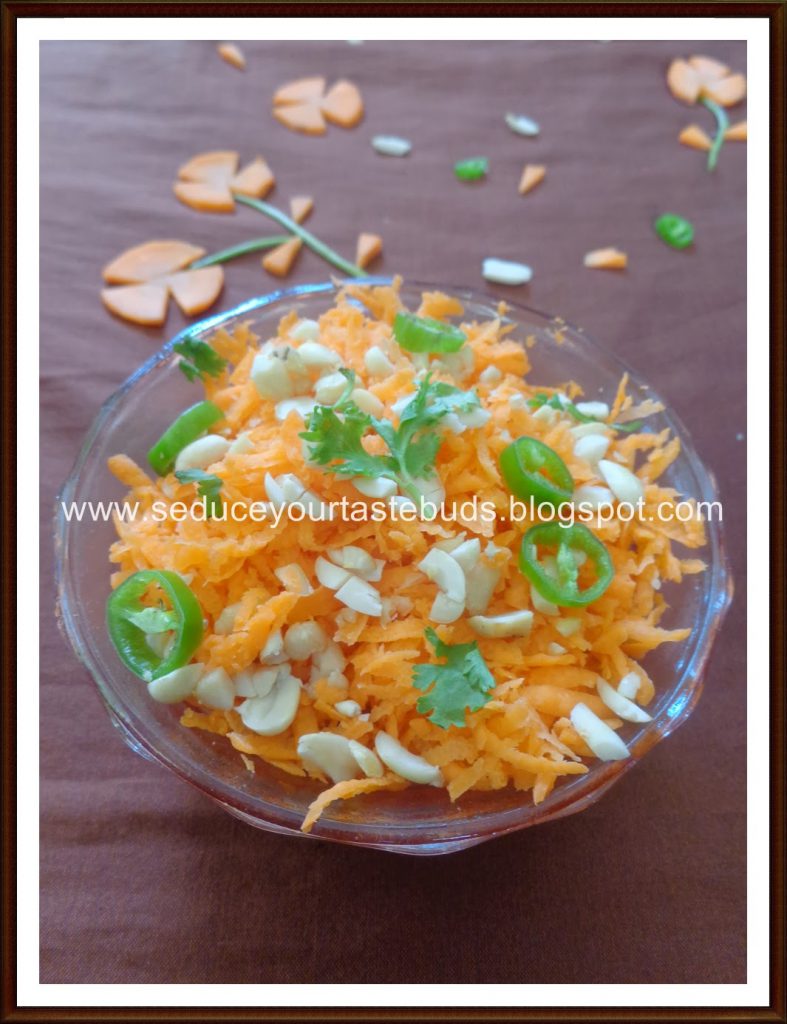 I used:
Carrot-1, peeled and grated
Peanuts- 2 tablespoons, coarsely crushed
Sugar- 1/2 teaspoon
Green chilies- 2, chopped
Lemon juice- 1 teaspoon
Freshly cracked pepper- to taste
Salt to taste
Coriander leaves to garnish
Combine all the ingredients and mix.Serve chilled….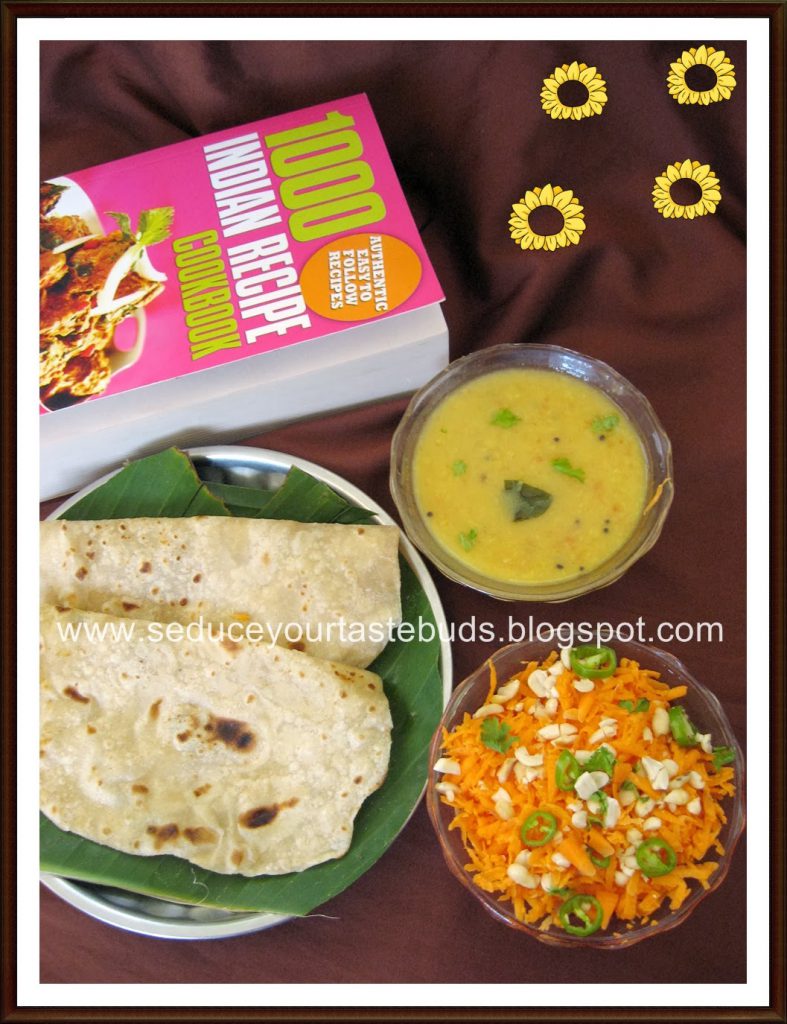 Chapathi with Dhal and Carrot Salad
This post is for the Cookbook Challenge of the month….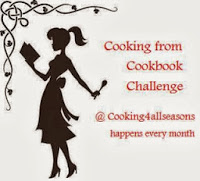 Other carrot salad recipes…
Bon Appetit…