The one thing that I can never resist is buying books and my resolve to stop buying books weakens when I see a cookbook on discount!A few months back,this book was on a 40% discount sale and I booked it online.It took almost 1 week to reach me and I was waiting to 'read' it just like my daughter would do when she gets her favorite fairy tales!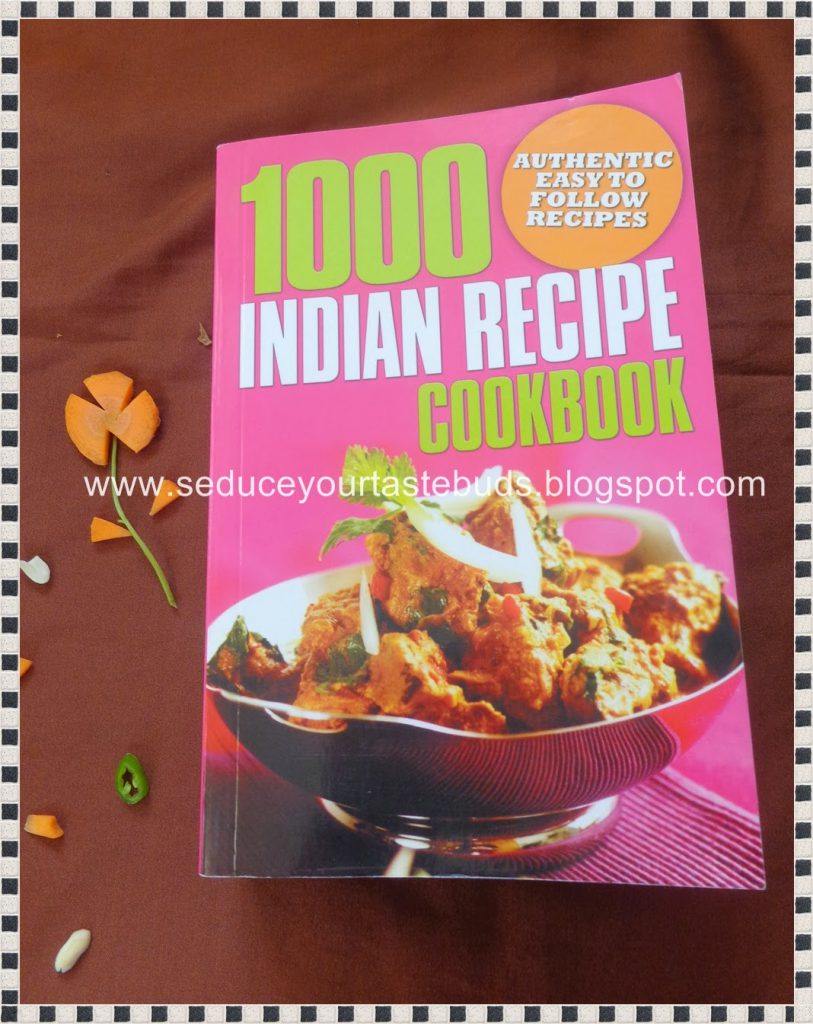 As the name implies,it is is a 640 paged cook book with a whole lot of Indian recipes.
Table of contents….
Introduction
Pickles and Chutney
Salads
Raitas
Snacks
Dhals
Vegetables
Poultry
Meat
Sea food
Rice
Indian breads
Desserts
Glossary
Cooking techniques
Index
There are a few things that did not impress me.
I was a little disappointed by the paper quality.Since it was mentioned as imported edition, I expected the quality to be a bit better.
It would have been nice if there was a small intro for the dishes or the place of origin of the dish.It just says -Patra / Dal Pakwan and does not mention the region or state where this dish is famous or most likely to have originated.Very few dishes have the name of the region /state along with the name of the dish like Gujarati sweet Mango Pickle etc.
What's ever more disappointing is that there are no pics at all!!
Now coming to the positive aspects of this huge book,
It has a mix of Vegetarian and Meat/Sea food based recipes. I am glad that there are plenty of Vegetarian recipes to choose from as this is not the case in most of the cook books that contain mixed recipes.
The categories/index are clear and easy to use.
The book is a good buy if you are looking for variety in Indian dishes.
I got this book on a discount and is really worth the money.
There are some non Indian recipes too like the Frankie,Cous cous briyani!!I am not sure how I should categorize this point!
This is the first book that I have read and reviewed for Foodies Read 2014.
I will be posting a simple salad that I prepared from this book tomorrow. Do come back to take a look…