A couple of days back,Subha Rao,from The Hindu Daily, contacted me saying she was doing a feature on Coimbatore women bloggers! I was thrilled!After the interview, there was a photo shoot session and I was really happy about all that was going on.
The hours I put into researching,cooking,clicking and posting for this passion of mine has paid off and the blog and its author,[ yea, me,] is featured in the Coimbatore edition of The Hindu Metro Plus.
Three other bloggers from my hometown are also featured in this and my dear friend Sharmi is also a part of the article.
Here is the pic that is featured in the article….The article is titled – Blog by Blog .Do take a look…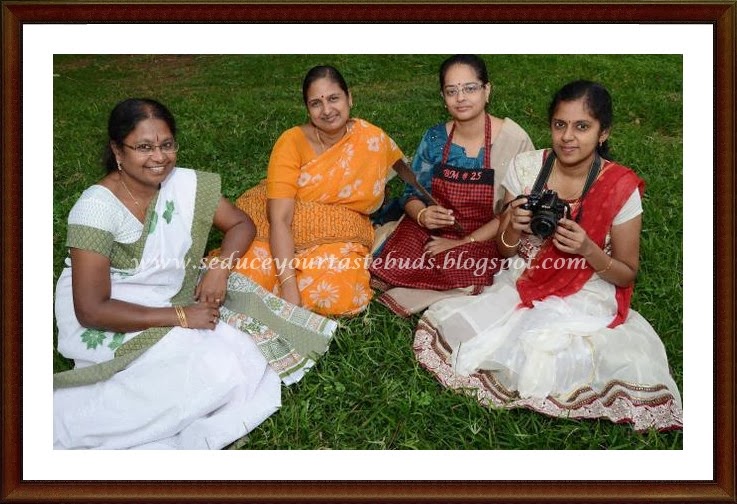 That's- Akila, Ezhil,Your's Truly[in the apron with the ladle] and Sharmi…
Your's truly is truly happy!