This post is a part of the main post that was made for Karnataka with the theme – Indian Food Odyssey where we visited 30 Indian states and Union Territories as a part of the Mega Blogging Marathon April 2014…
I invited my fellow bloggers to my house[virtually of course] and cooked a dish for each meal of the day….
For lunch I will be serving a dish that is a hot favourite and very
common dish – Huruli Saaru.[ Huruli is horse gram in kannada].This
popular gravy can be eaten with steamed rice drizzled with ghee or with Ragi Mudde which is a common breakfast dish in rural Karnataka.
Let us move on to our lunch menu…..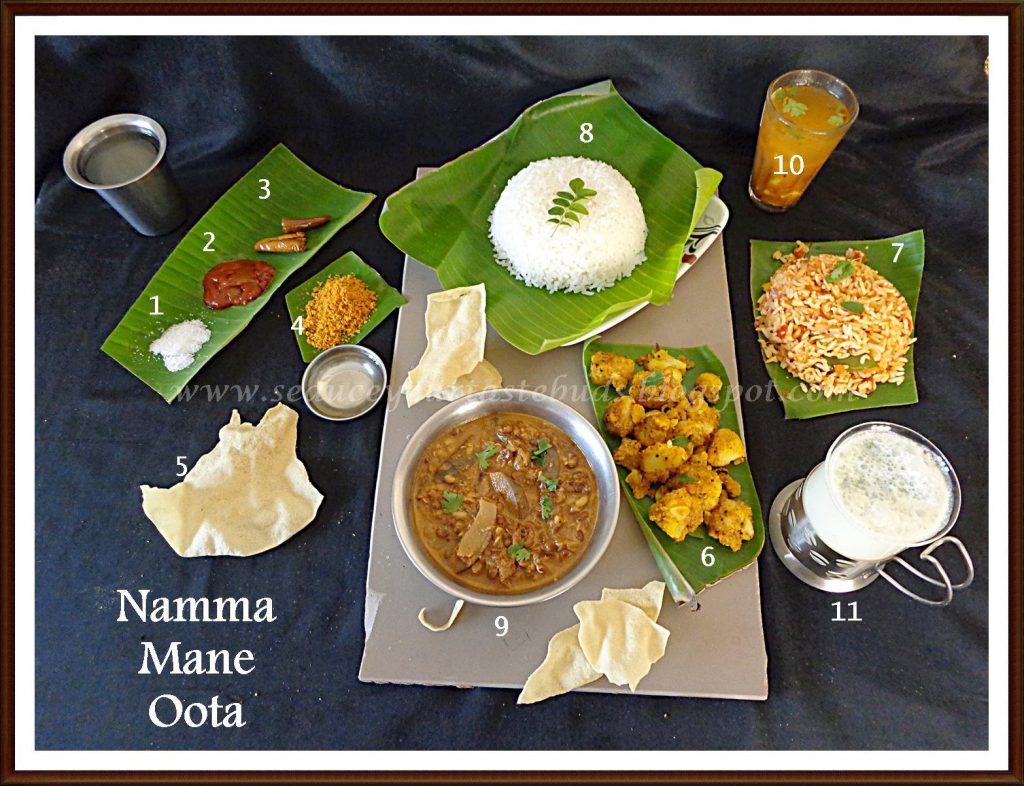 Salt
Majjige menusu / Uppachidha menisinkai – Sun dried chilies fried in oil.
Kobbari pudi and sesame oil – Lentil and dried coconut spice mix
Happala – Pappad
Alugedde Palya – Potato Curry
Tomato Bhath – Tomato rice
Steamed rice drizzled with Ghee
Molake huruli Kaalu Saaru – Sprouted horsegram gravy curry to go with rice
Bellulli Saaru – Garlic rasam
Majjege – Butter milk
Here is how to make the healthy and tasty gravy…


I used
Adapted from – Kannada Cuisine
Sprouted horse gram- 1/2 cup
Brinjal-3,small and tender ones,sliced
Onion-1, sliced + roughly chopped to grind
Tomato-1
Red chilies-2
Coconut-2 teaspoons
Coriander seeds-1 teaspoon
Ginger- 1″ piece
Garlic- 2 pods
Turmeric powder- a pinch
Mustard- 1 teaspoon
Cumin seeds- 1 teaspoon
Oil- 1 teaspoon
Pressure
cook the horse gram till it is fully cooked. It took about 20 minutes.
Grind together tomato, onion, ginger, garlic, coriander seeds,turmeric
powder,coconut,red chilies. Heat oil in a pan and add the mustard and
cumin seeds.
When the mustard splutters, add the onion
and saute till soft. Next add the ground paste and mix well and cook for
a few minutes . Add water, about 2 cups and the brinjal pieces. Cover
and cook till the brinjal is cooked but not mushy.
Add
salt and cook uncovered for a few minutes.Put in the cooked horsegram
along with the water used to cook it and simmer.Remove from heat when it
thicken a bit.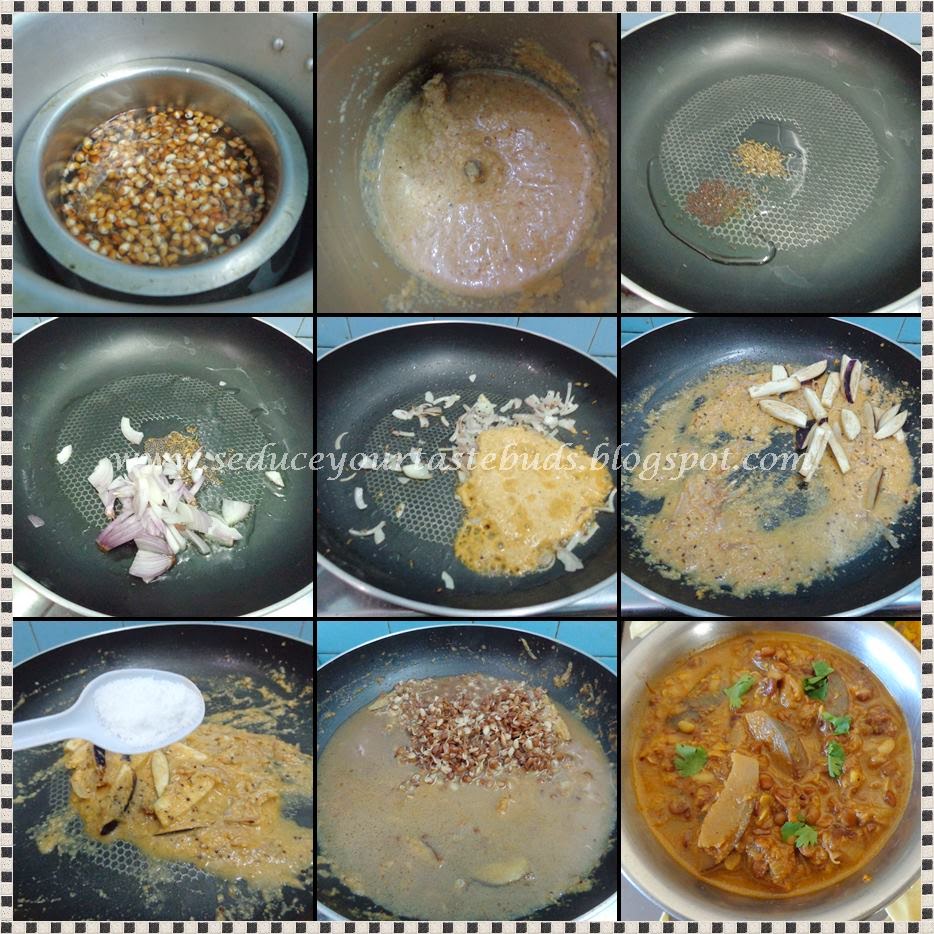 Serve with steamed rice….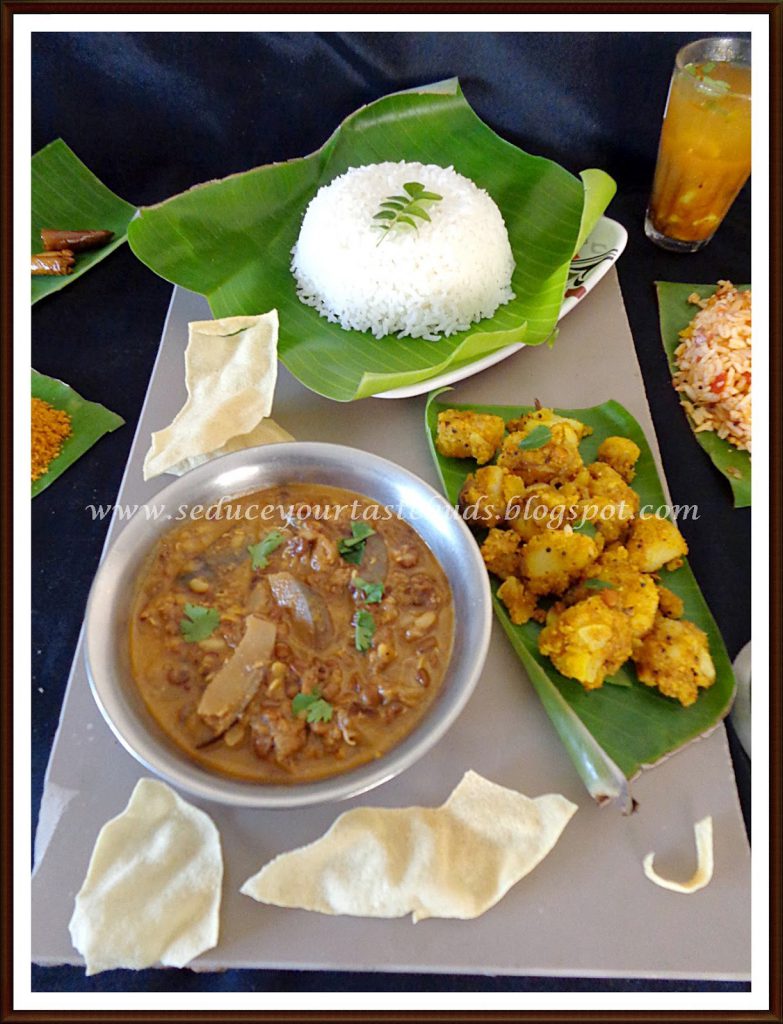 The lunch was a simple affair, an everyday meal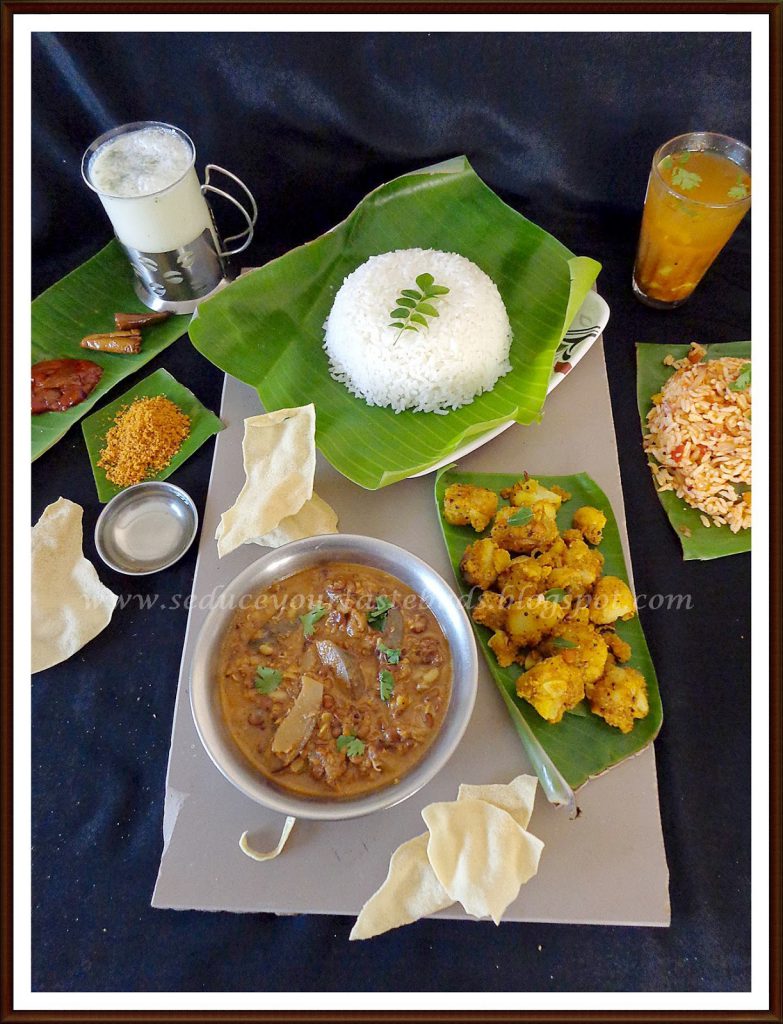 Bon Appetit…