This month, we are doing the Mega Marathon titled – The Indian Food Odyssey – 30 dishes from 30 Indian states. The blogosphere is flooded with a whole lot of delicacies from each state and so I thought I will keep it simple for the Cooking from a Cookbook Challenge.
Now being the hottest time of the year, it is best to include a whole lot of coolants in our diets. Instead of going for store brought stuffs and aerated beverages, it is best to have some simple juices that can be made at home. This way we get to enjoy the drink and also be assured that it was prepared with a lot of love and of course it is hygienically prepared…
This idea is from the magazine – Snegidi, that has a 30 page supplement of fruit recipes for summer. I think the issue is way back from 2008…
Musk melon or Cantaloupe is a perfect summer fruit.By that it means that it has a high water content and it prevents the dehydration and other heat related disorders by keeping the body cool.
It is also a good source of Beta Carotene, Potassium, Folic Acid and Vitamin A and C…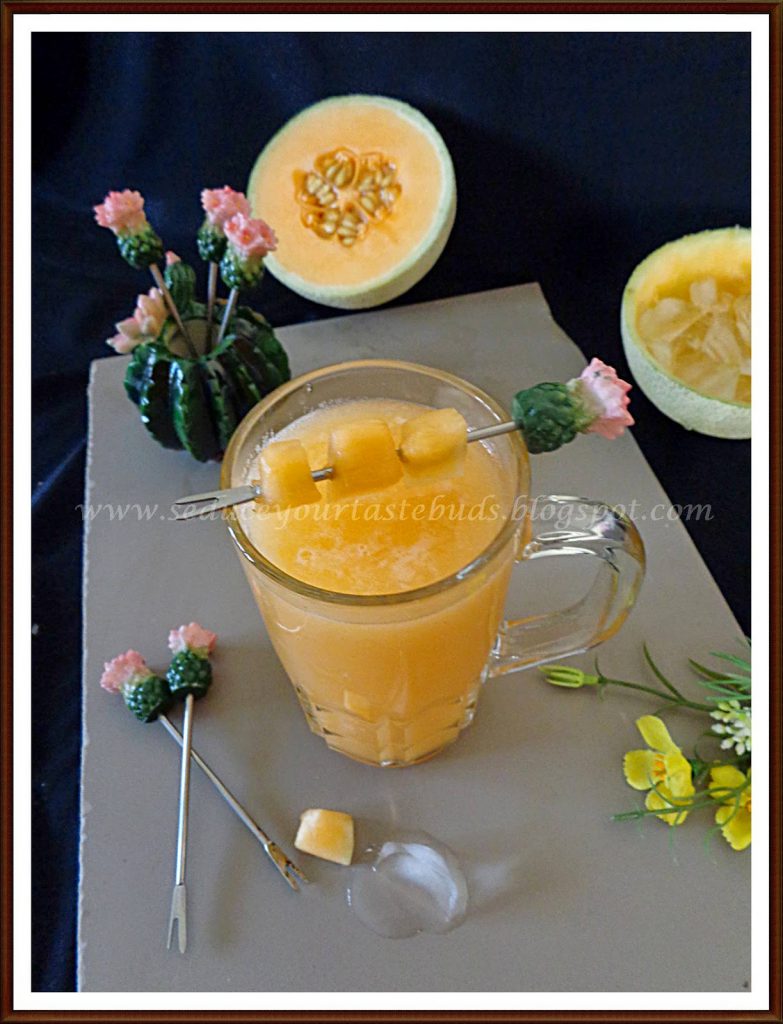 I used:
Musk melon – 1
Sugar – as needed
Optional – honey / lemon juice [See note below]
Cut the musk into half. Scoop out the seeds and remove the pulp. Run a spoon around the sides and remove the pulp. Puree the pulp with sugar in a blender. Add water if it is too thick.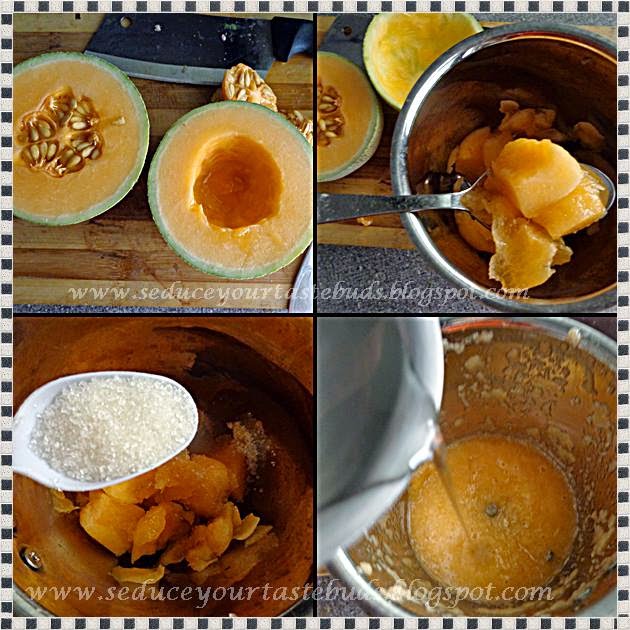 Serve immediately….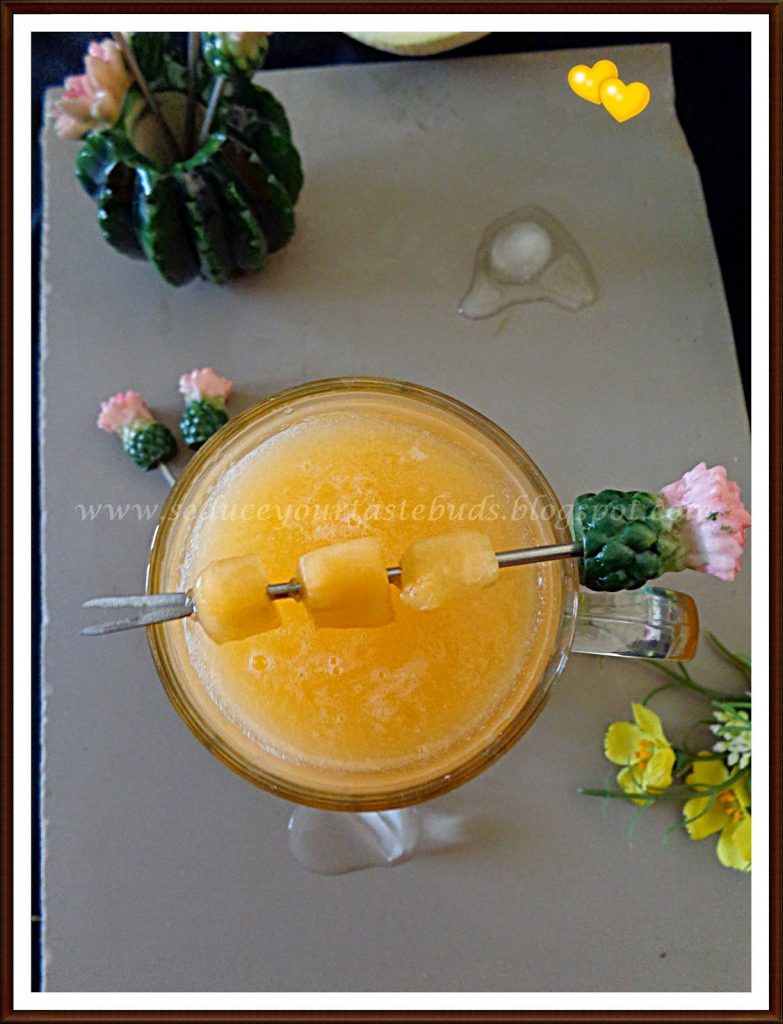 Note:
You can serve this with ice cubes. Tastes best this way.
A little lemon juice can be added
Sugar can be replaced with honey.
This post is also for the Cookbook Challenge of the month – April 2014, Week 1