This book is a recent addition to my bookshelf. Very recent actually. I ordered this just 3 days back! You know my love for cookbooks and in my spare time, the little that I get, I browse for book on line and I just can't seem to resist the urge to buy some every month. My budget is small and I try to fit in as many books as possible every month.In this way I have gather way too many books! This morning dad suggested that he buy a new cupboard for my book!
In spite of my book buying spree I have written just one post for the Foodies Read Challenge – 2014! It is time I start meeting my goal to complete the Sous Chef level. I have signed up to this level and I have to complete 9-13 book by the end of this year.
So, now to the book….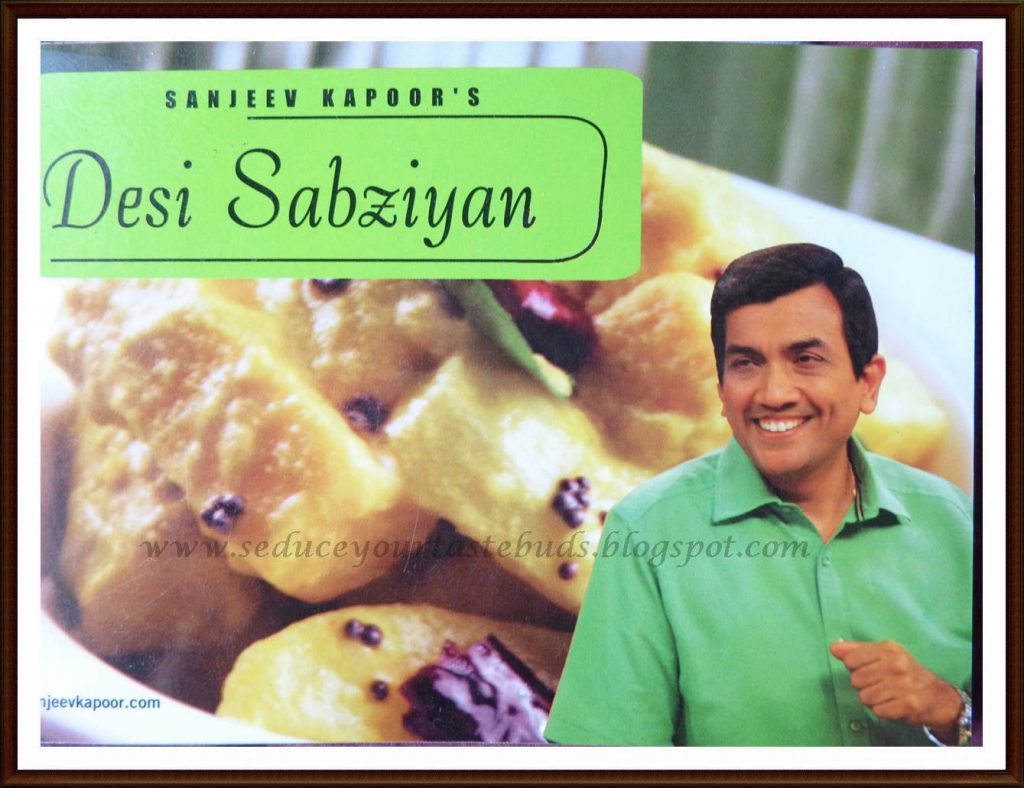 This book is by one of my favorite Chef – Sanjeev Kapoor and as mentioned in the title it is Desi Sabziyan.The book has Indian vegetable dry curry recipes in English. It is priced at INR 110/-
This book 96 paged book has 44 vegetable curry recipes from all over India. Some of them are new to me and others are the ones that I have either tried or heard of.
Some interesting recipes include Arbi ka Khatta Salan, Wadiyan Aloo[a curry made with wadiyan / dried dal nuggets],Nadir Yanki[made with lotus stem],Tender coconut and cashew Sukke etc. These are some of the recipes that I will trying out soon.
There are about 16 color photographs of the dishes and I would have liked if there were pics for all the recipes.
This book is really good for beginners and also if you want to try out new vegetable curries to fussy kids and adults….
Happy browsing…