This week, for the next three days, its going to rain smoothies here in my little space. Actually it is pouring here, yet one can never say no to these delicious smoothies.
Now , when I was looking up at milkshakes and smoothies, I noticed one thing. Though these names are used interchangeably, there is a small difference[Source].
A milkshake is made with milk, iced milk or ice cream with flavorings/ syrups / chocolate etc.
A smoothie is made with fruits and may have additions like peanut butter, chocolate, honey , ice etc.They can contain milk/ yogurt/ ice cream.
So once I decided on this topic ,i.e.,to do Sizzling Smoothies as the theme for Blogging Marathon – 43, Week 2, I checked the fruits available in the fridge and saw a Mango and then this drink was born.
Mango being everyone's favorite at home[except for 'you know who'], I made this a few weekends back and the kids loved it so much!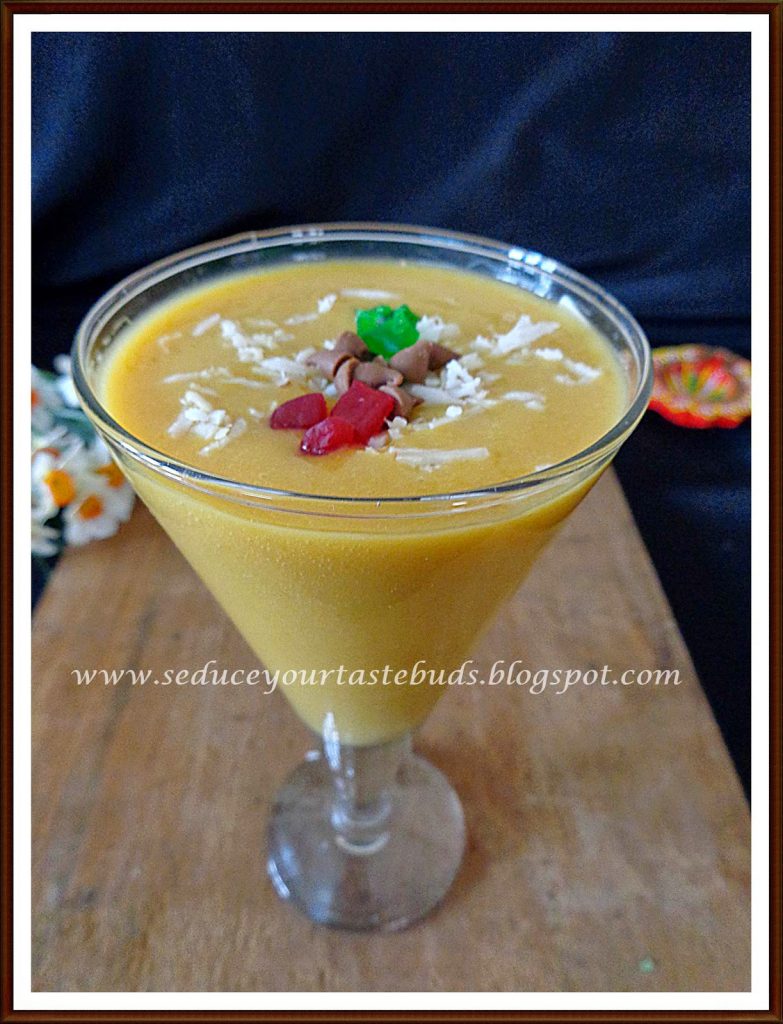 I used:
Mango puree – 1 cup
Chilled Unsweetened Coconut milk – 2 cups
Sugar to taste [ I used very little as the mango was really very sweet]
Garnishes of your choice [ I have used choc chips, grated, toasted coconut, tutti frutti]
Blend the mango puree, coconut milk, sugar. Add more water / coconut milk to get the desired consistency. Serve immediately as such or with garnishes of your choice.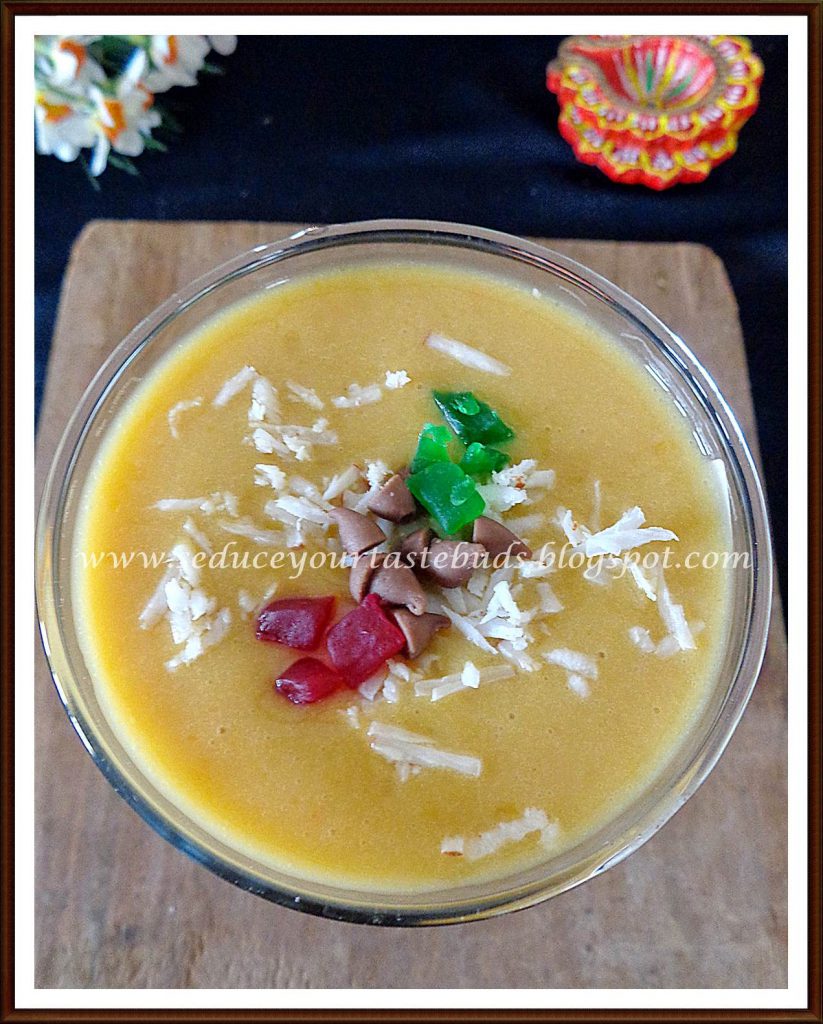 Check out the Blogging Marathon page for the other Blogging Marathoners doing BM#43
Bon Appetit…