Oats is one of my favorite ingredient.And when Suja Ram of Indian Veg Kitchen gave me Oats and Red Capsicum for this months Shhhhh Cooking Secretly Challenge ingredient,I was ecstatic! I had initially planned in using these two ingredients in a savory dish, but then I just said to myself that there are hardly any sweet dishes on my blog so made this one instead.
But as much as I love oats, I do not prefer it in sweet dishes esp in porridges.For me porridges are salty or savory and definitely not sweet.To break that mind barrier of mine, I went ahead and made this one.
It would not be true if I said I was head over heels in love with this dish! Well, the truth is I am just getting adjusted to a sweet porridge idea. Yes, it was tasty and had my favorite ingredient.Maybe one day in future, I will change my mind on porridge being on the sweeter side….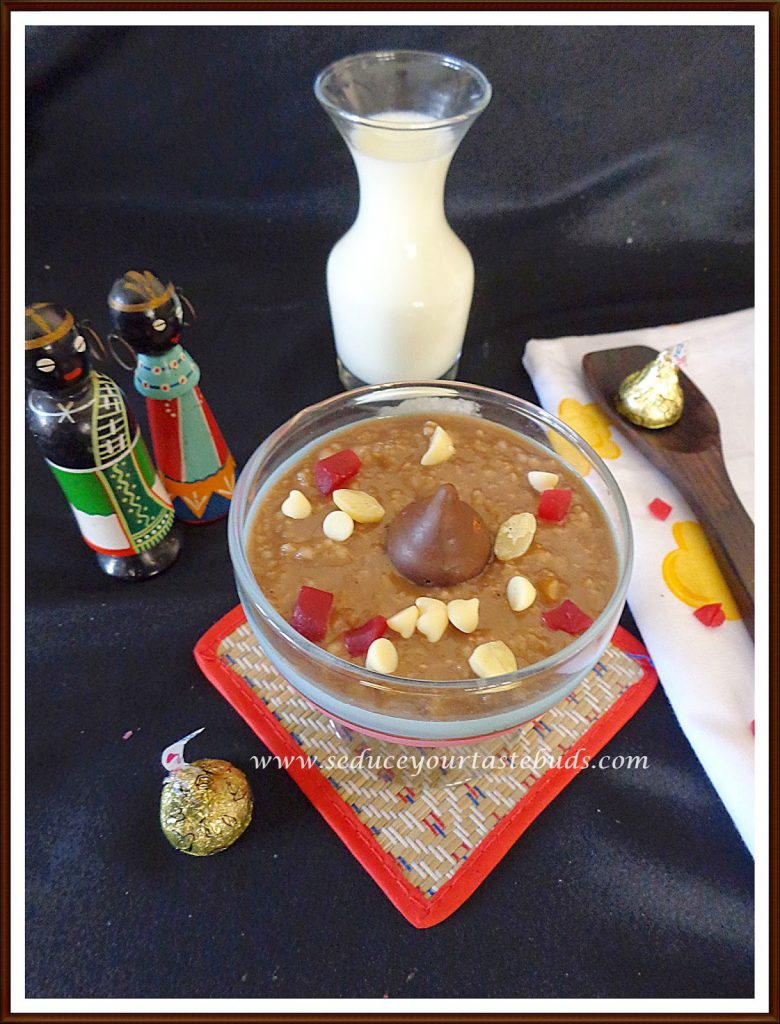 I used:
Quick cooking Oats – 1/4 cup
Milk-1 cups
Water- 1 cup
Brown sugar- 3 teaspoons
Cocoa powder- 1 tablespoon mixed in 1/4 cup milk
Garnishes of your choice
Toast the oats in a pan for a few minutes till they turn a shade darker. So not burn. This roasting gives a nice flavor and makes the porridge a little less gooey.This step is optional though.
Add water and cook the oats.Add brown sugar. Once the oats is done,add milk, cocoa mixture and mix well.Add more water or milk to get the desired consistency. Remove from heat.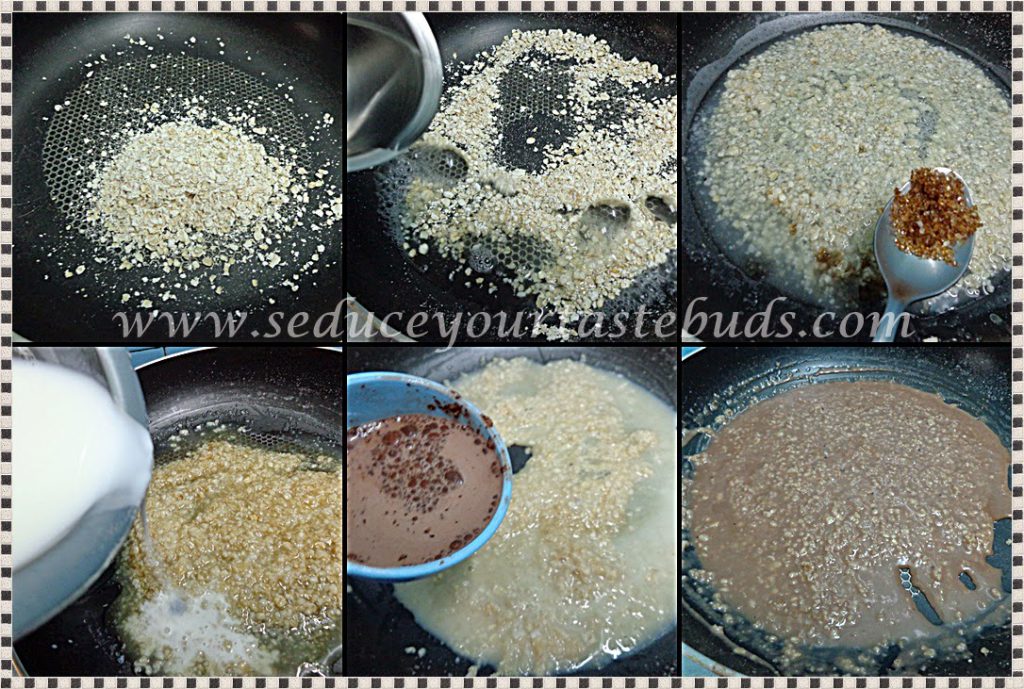 Serve warm / chilled with garnishes of your choice.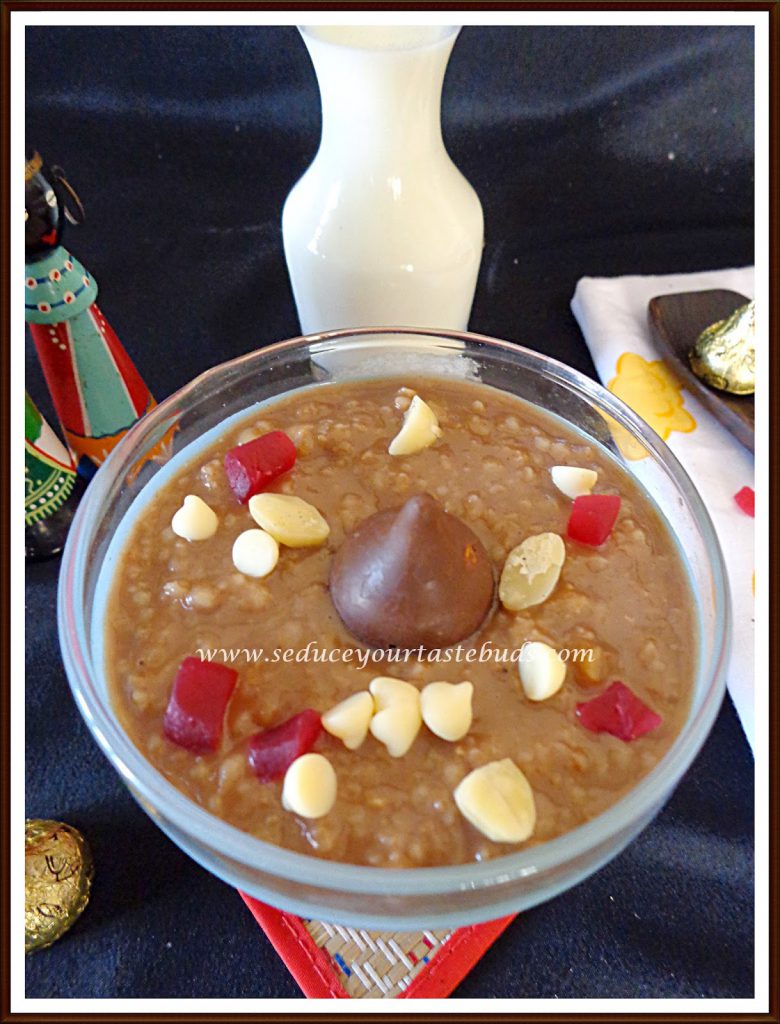 Note:
This porridge thickens on standing. Add more milk before serving.
I have used Hershey kisses, tutti frutti, white chocolate chips and chopped almond as the garnish.You can add anything of your choice like chocolate vermicelli, fresh fruits, etc.
I liked it better when it was chilled.
Bon Appetit…