I made this cucumber yogurt salad along with the Lebanese Chickpea soup.. This was just like the Indian cucumber raita with a minty twist.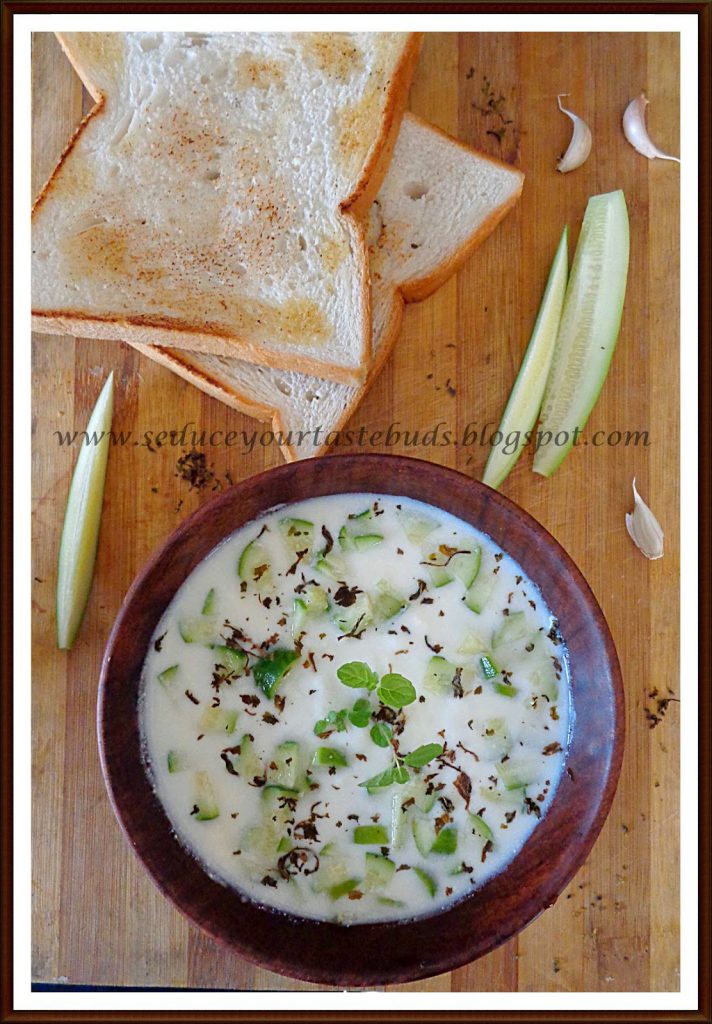 Yogurt – 2 cups
Cucumber-1,finely chopped
Dried mint powder– a large pinch
Fresh mint leaves- a few
Salt to taste
Garlic 2 pods
Whisk the yogurt with a little salt.
In a mortar and pestle make a paste of the garlic pods using a pinch of salt.
Add this to the yogurt along with cucumber.
Garnish with dried mint leaves, fresh mint leaves and serve chilled.