This is one of the staples of a Nepali meal. This Roti is served with a side of dhal or along with a meal. The difference between an Indian Roti and this one is that a little sugar is added to the flour while kneading. This gives alight sweet taste to the Roti but it not over whelming.
This dish was made as a part of the meal for N for Nepal in the Culinary journey across the globe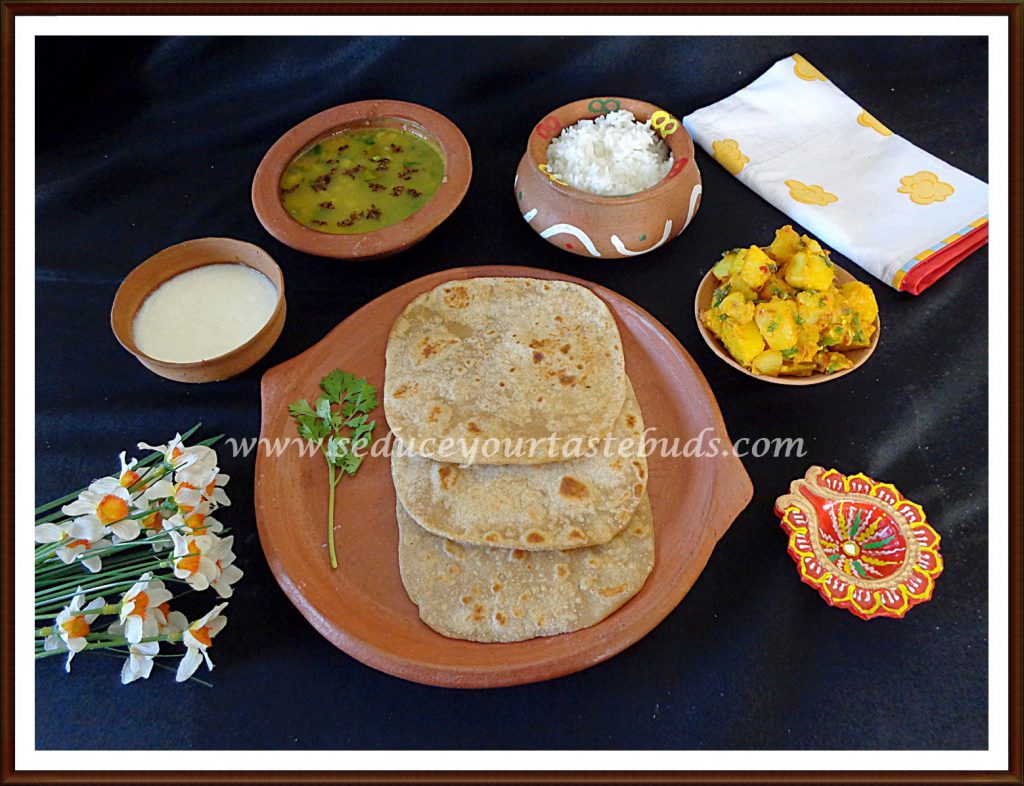 I used:
Whole wheat flour – 2 cups
Sugar- 1 tablespoon
Ghee- 2 tablespoons
Salt to taste
Milk-1/2 cup
Water to knead the dough
Take all the ingredients in a bowl except milk and water.Mix well. Add milk and mix. Add water and knead to a smooth dough. Cover and keep aside for half an hour.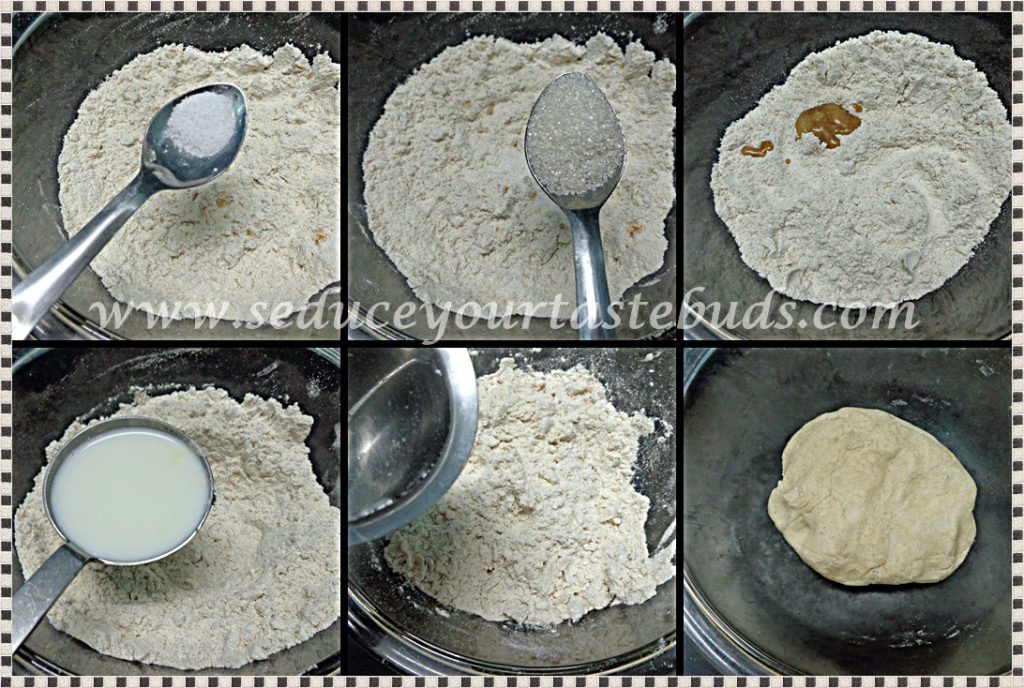 Divide into equal sized balls.Roll out into Rotis and cook on a heated griddle until brown spots appear on each side.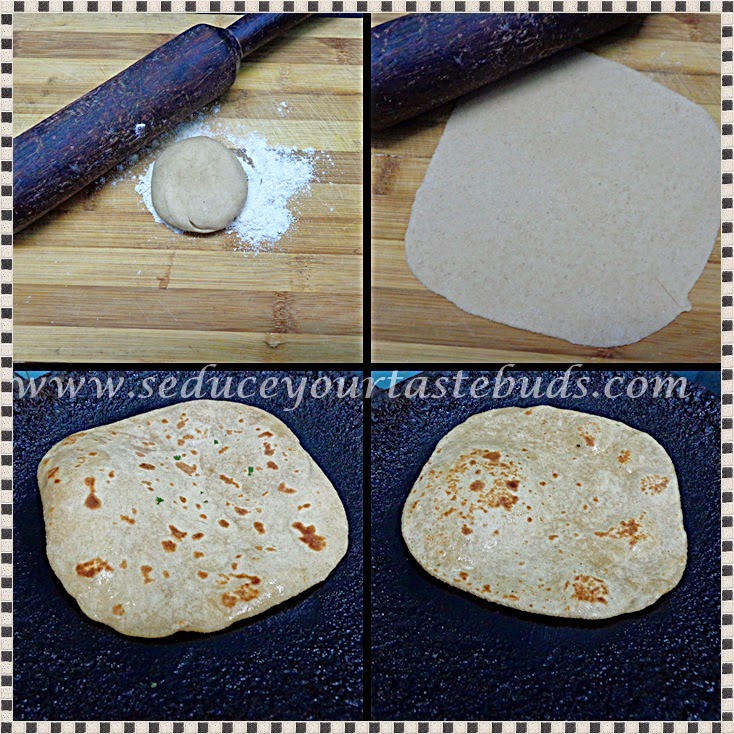 Brush the top with some melted ghee and serve hot with a side dish….