Packing for the kids lunch box seems a chore to many.But
with a simple pre-preparation step, one can pack in nutrition and color into the
little ones lunch box. This is one such recipe where almost all the steps can
be made ahead and stored in the refrigerator the night before and the last
stage of cooking can be done just before packing it into the lunch box.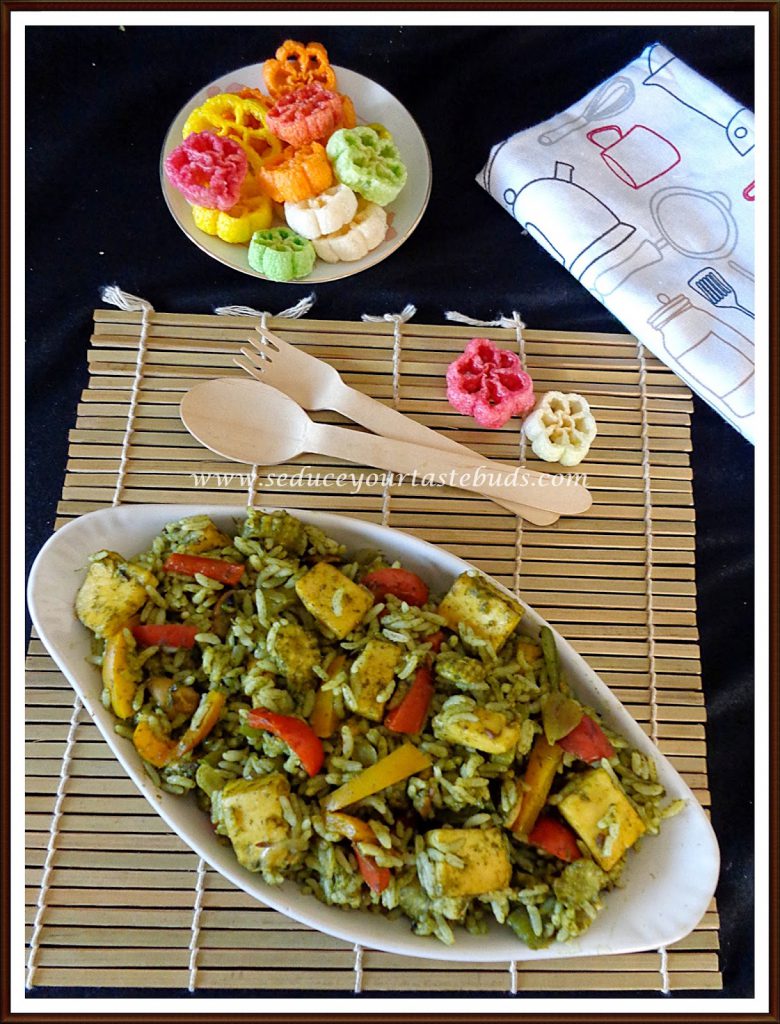 I used:
Palak Puree- ¼ cup
Cooked rice-as needed [see note
below]. Cool the cooked rice and keep aside.
Mixed vegetables-1 cup , chopped into thin slices[I used tri
color bell peppers, baby corn , mushroom]
Paneer-1/4 cup ,cubes
Onion-1, sliced
Garlic-2 cloves, chopped
Kalonji-1/2 teaspoon
Cumin seeds-1 teaspoon
Garam masala- 1 teaspoon
Cinnamon-a small piece, broken
into bits
Salt to taste
Heat oil in a pan and add the
kalonji and cumin seeds. When the cumin splutters, add onion and garlic and
saute for a minute. Add all the vegetable and cook for 2 minutes .Add the palak
puree and mix. Add a little water, around ¼ cup and paneer cubes. Put in the
masala powder and mix well.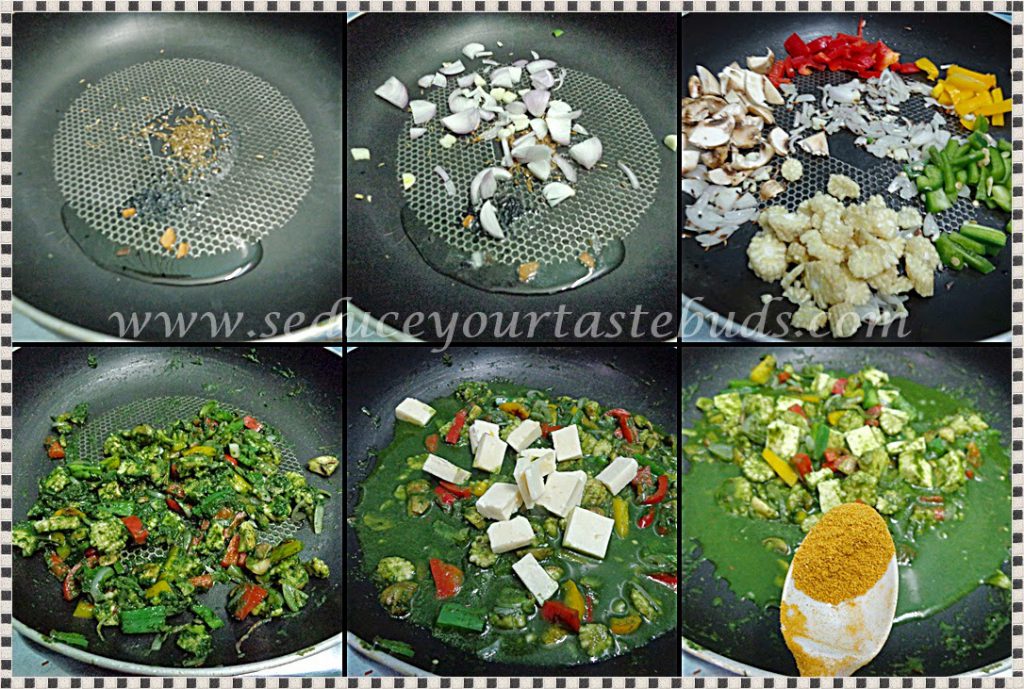 Add salt and cook on low flame
till the moisture has almost evaporated but the mixture should still be a
little moist. Add the rice and mix everything together.Cook on low for
another 2 minutes
for the flavors to blend.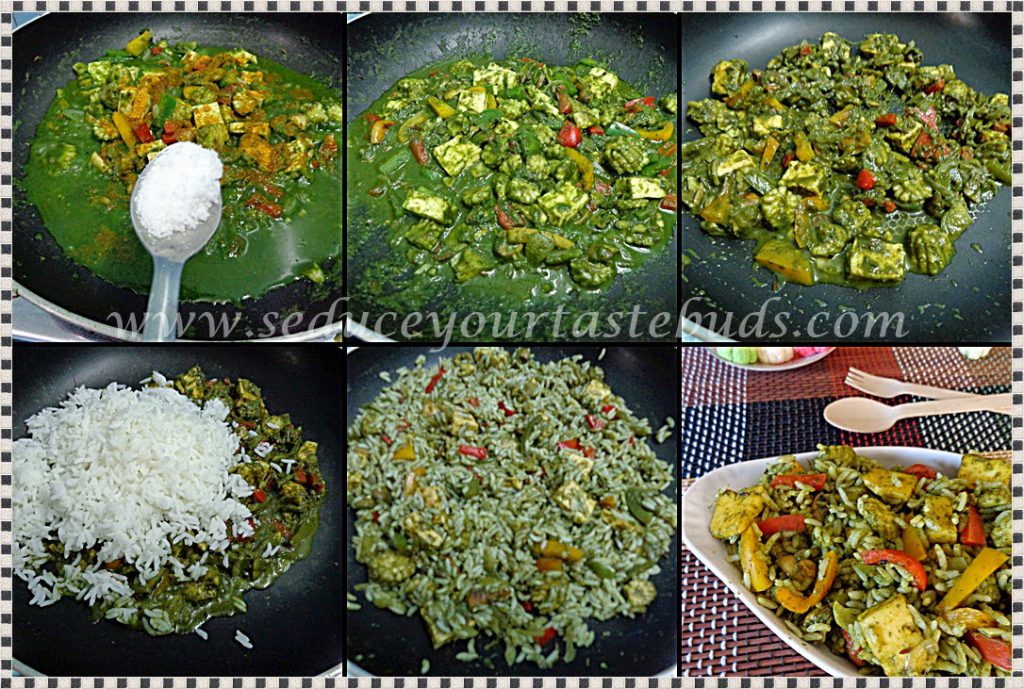 Pack this with some crispies…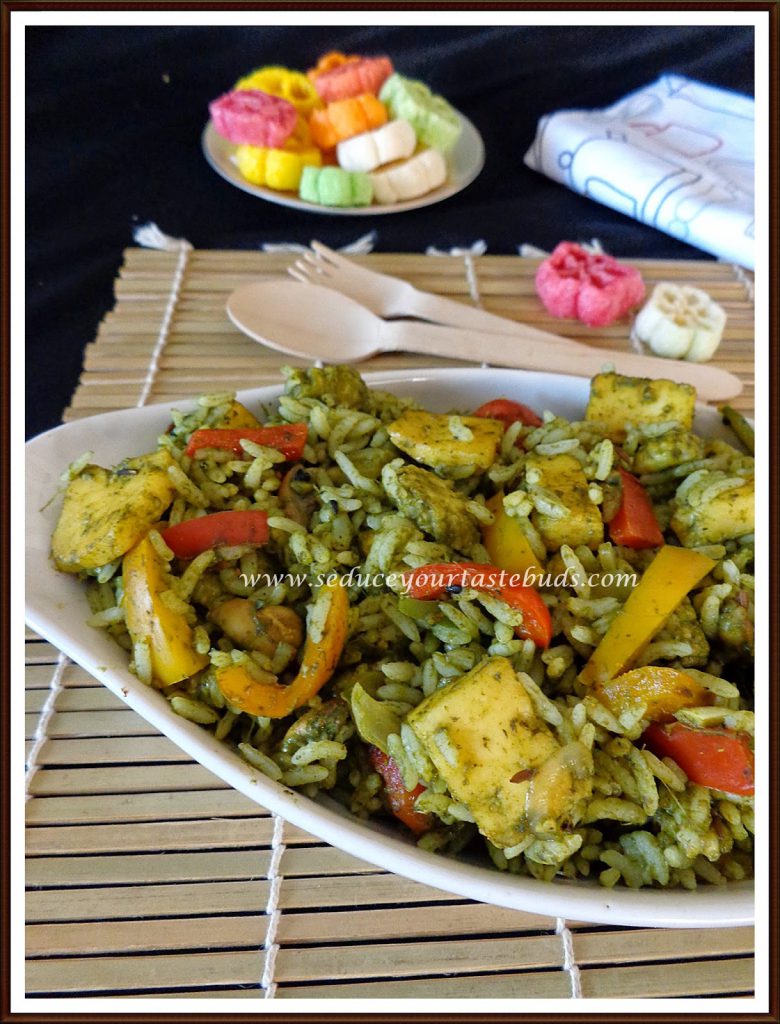 Note:
The quantity of the cooked rice
will vary on how you like it to taste. If the kid likes it nice and green add
less of rice. If the child is not into eating spinach, add more rice and it
will turn the dish pale in color.
Instead of garam masala, any
other spice mix can be used like sambar powder, pav bhaji masala, channa masala
etc. Or you can even try using international flavors like bereber powder,Baharat spice blend etc
Baby corn can be parboiled and
added
Other vegetables like carrot,
peas , beans can also be parboiled and added along with the capsicum.
Any vegetable can be added or
omitted from this list based on what the kid prefers.
This post is for the Kids Lunch Box Recipes event @ Indus Ladies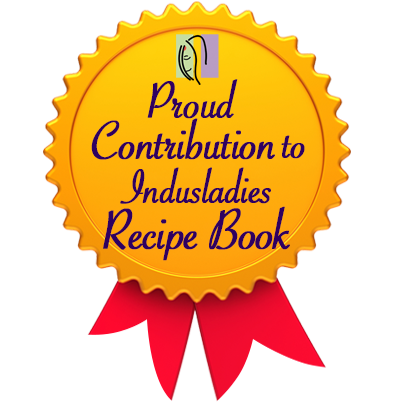 Bon Appetit…