There are a few blogs that I have been following even before I started blogging. Something in their way of writing or the type of recipes that they post made me want to continue following them till date.One such blog is Culinary concoctions by Peabody.
I read in one of her posts that an average blog reader lingers on for about a year and a half and moves on after that. I left a comment on that post telling her that I was around her blog for a long time as a silent visitor.
And that post made me think. I wondered how many bloggers passed through here.I went back to my initial posts and read through all the comments and visited many blogs.Some of the bloggers had quit blogging and I noticed it was after they had kids or started a new career. The other just stopped coming to my space. And the majority of them are still around!! And I am so thankful for that!
Yes, isn't it nice to know that there are people who still put up with 7+ years worth of rants and rambling and all other things that come with it. I know I don't do a lot of blog hopping but there are bloggers who still drop by.And then there in our Blogging marathon members who are an integral part of this blog.
This group is like no other and I say that to any one who asks me about Blogging Marathon. I say it with pride that we share everything – joys, sorrows, births, losing someone close and then the non stop chats on Whatsapp and the calls and meets.
So my conclusion is that people do drop in no matter what and I am always grateful for that. Thanks would be a small word to say but it come from my heart. This blog would have vanished long back if I had stopped getting encouraging comments and visits from everyone of you.
And please don't wonder why I am thanking you now! No, it is not my blog anniversary. I thought today was the best time to say it instead of waiting for another 2 months to write blog anniversary post.
And thanks once more for dropping by and reading this boring post and still sticking with me on my journey 🙂
So now back to the post. For BM #45, Week 2, Day 2 with the theme – Kid's Potluck Party theme for the 6th Anniversary celebration of Srivalli Kid's Delight event, I am presenting a delicious poori.Poori is one of my kids favorite dishes.They enjoyed it with Paneer Lababdar.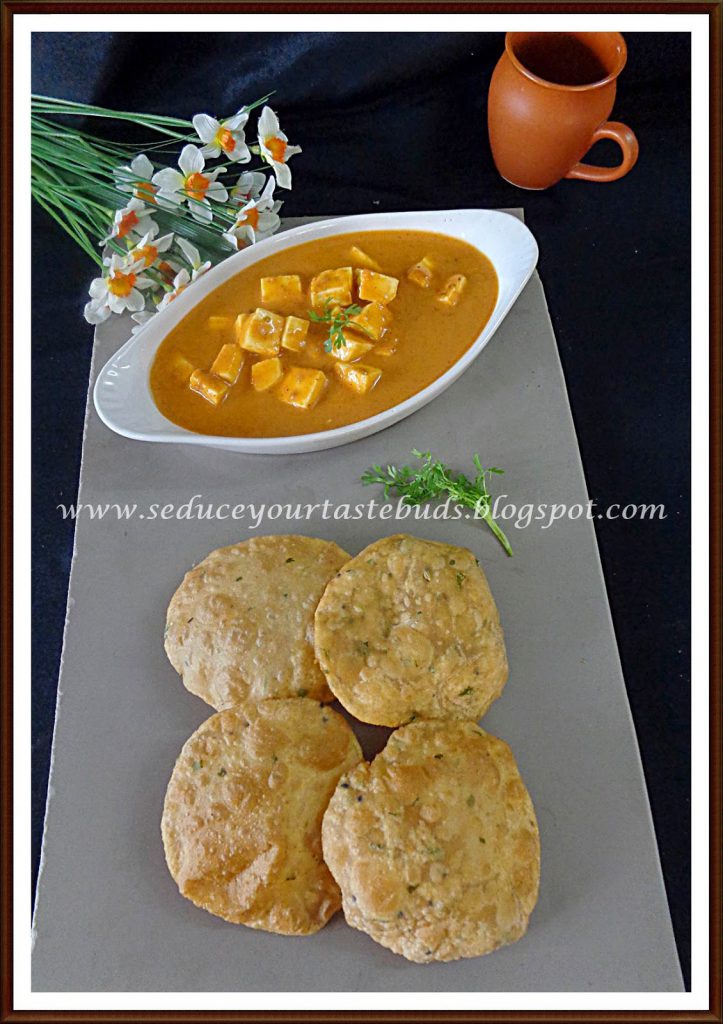 I used
Whole wheat flour-1 cup
Corn flour- 1 tablespoon
Finely chopped coriander – 2 teaspoons
Finely chopped mint leaves – 2 teaspoons
Ajwain-1/2 teaspoon
Kalonji-1/2 teaspoon
Turmeric powder-1 large pinch
Red chili powder-1 teaspoon
Oil- 1 teaspoon
Oil for deep frying
Take all the ingredients [except oil for deep frying] in a large bowl and mix well. Add water little by little and knead to a smooth and elastic dough.
Heat oil for deep frying, Pinch out small balls and roll out into pooris. Slide each poori into hot oil and press gently. It will puff up.Turn it over and cook the other side, Remove from the oil once both sides have brown spots. Drain on absorbent paper.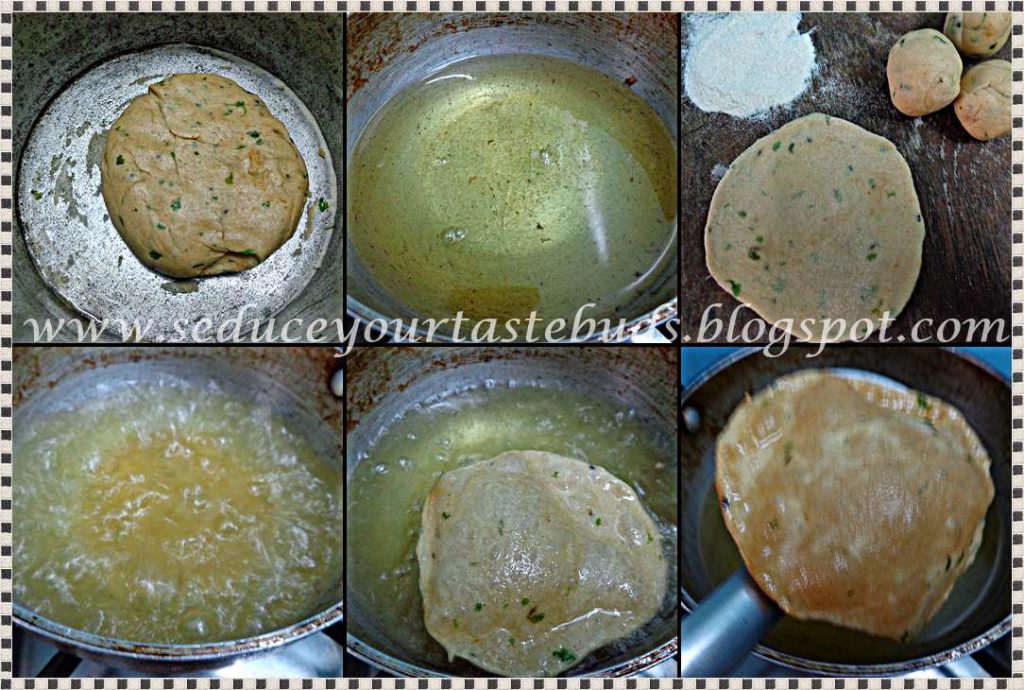 Serve with a side dish of your choice.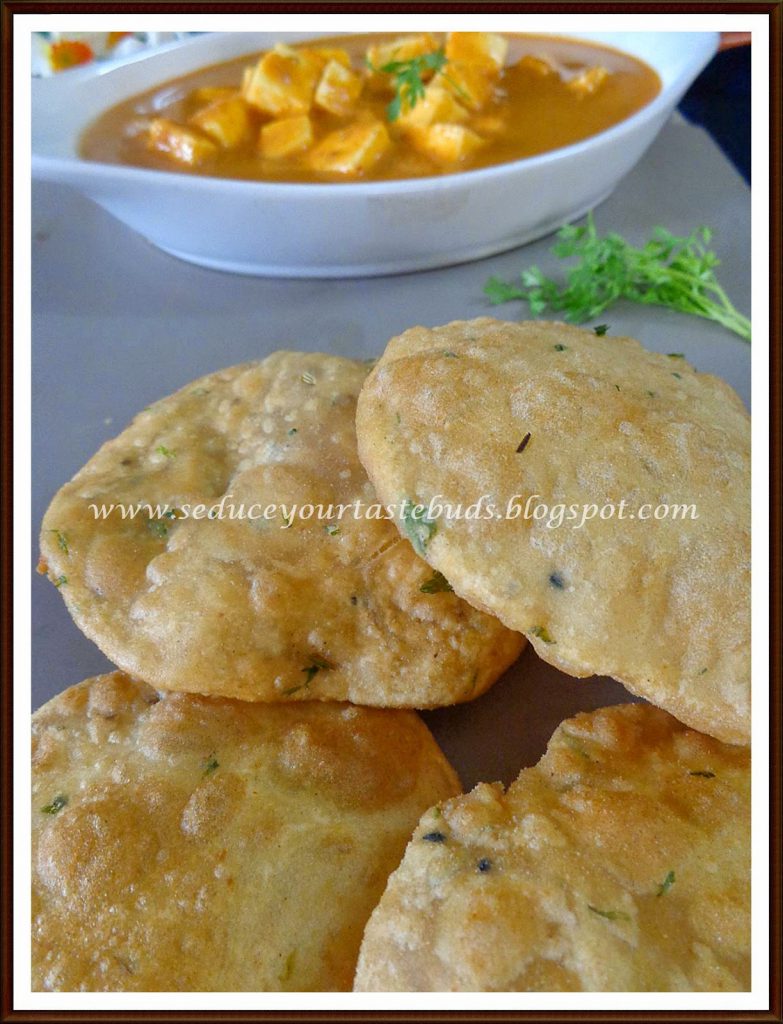 Bon Appetit…