Most of you are aware that the little ones at home love paneer.So I made something or the other with this ingredient and most often end up making gravies than dry curries.This is one such recipe that is a family favorite.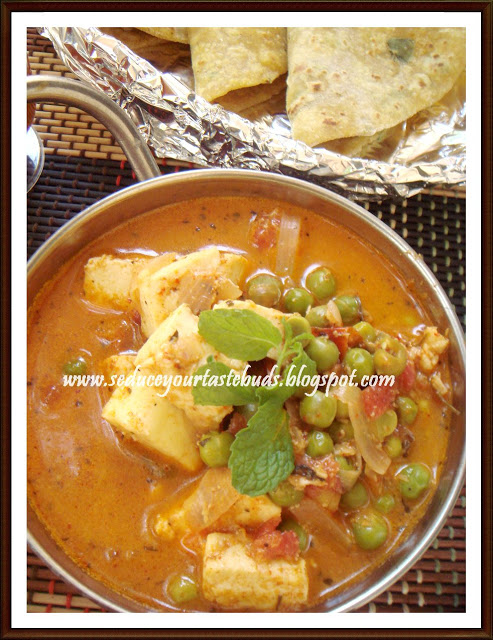 I used
Paneer cubes
Onion-1,sliced
Tomato-1,small,chopped
Blanched green peas- 1/2 cup
Cumin seeds-1 teaspoon
Garam masala-1 teaspoon
Kasuri methi-1 teaspoon
Fresh curd,whisked-1/2 cup
Salt to taste
Oil-1 teaspoon
For onion paste
Onion-1,sliced
Oil-1 teaspoon
Cashewnuts-10
Soak cashews in water for 15 minutes.
Brown onions in oil till crisp .Blend it along with cashews and a teaspoon of water and keep aside.
Heat oil in a pan and the cumin seeds.
When it splutters, add the onion and saute till it turns translucent.
Add tomato and cook till soft.
Put in the onion-cashew paste and cook for a minute.
Add 1/2 cup or more of water and add the paneer and peas.Simmer for 5 minutes.
Add garam masala and salt.
Add more water to get the required consistency.
Put in the whisked curd and mix gently.Simmer for two minutes.
Crush the kasuri methi between your palms and add to the gravy.Mix and remover from heat.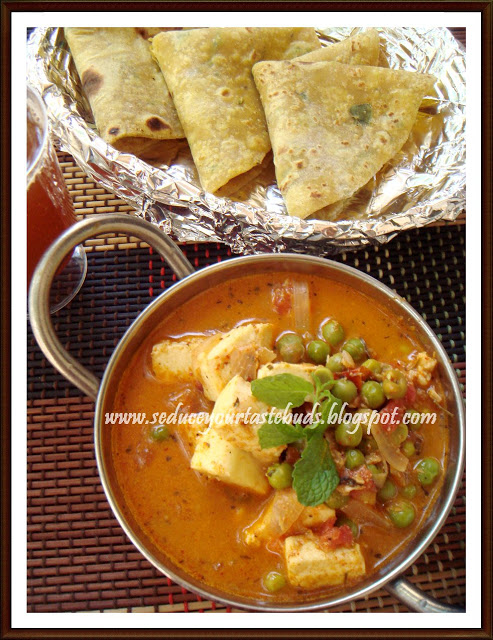 Serve with Roti / Chapthi..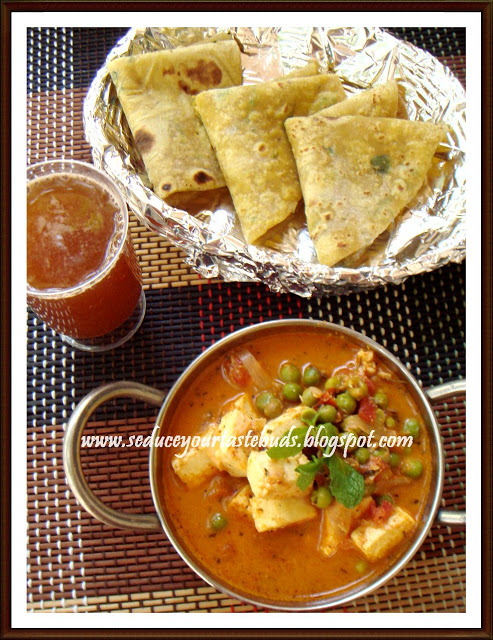 Bon Appetit…