The first post for the Foodies Read 2015 Challenge starts with a book that I won in one of the My Legume Love Affair editions. The original prize was a chocolate mold and since the prize got delayed to get shipped, Susan, the founder of the event sent me this book along with my win!Isn't she sweet!
Lil Angel was so happy to see this book and she literally carried it around with her for a couple of day drooling over the pics!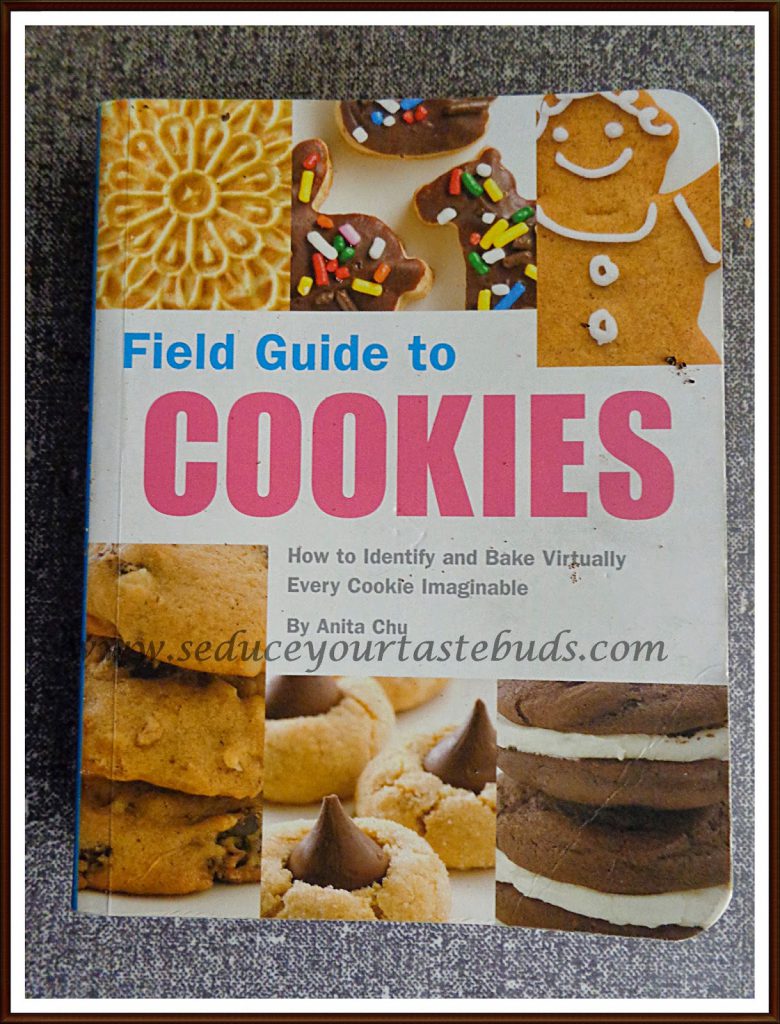 This book – Field Guide to Cookies by Anita Chu comes with the words- How to Identify and Bke Virtually Every Cookie Imaginable.
It has a 100 cookie recipes classified under
Drop cookies
Bar cookies
Molded cookies
Rolled cookies.
The Introduction section explains the difference in the types and how to bake them.
There is a Note on the cookies which talks about alterations and substitutions ,baking time, cookie size,Creaming,Folding , ingredient temperature, measuring etc.
Notes on baking tools section explains the tools and their uses / action
The next section is the Note on Baking ingredients which lists out the various ingredients used and most of them are readily available in the market.
The best part of this book is that each recipe has the following features
General description
History
Serving suggestions
Baking note
Recipe
Yield
Storage
Variation
The pages in the center has all the pics with the names and they look gorgeous!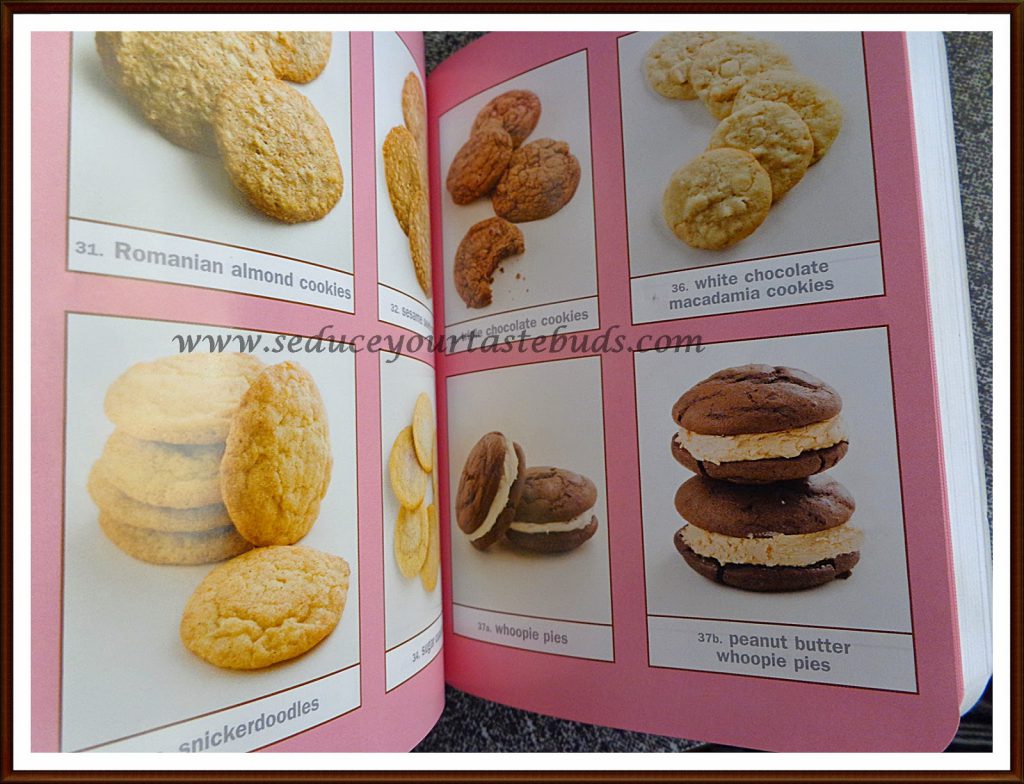 The book ends with a Table of Equivalencies, Common conversions, Further reading materials .
This book is useful both to a novice and veteran baker. A good buy for someone who loves to bake cookies…
Happy Browsing…..