More and more people are turning towards millets and now there are plenty of cook books that highlight recipes with millets. Here is a basic millet recipe that forms a base for many healthy dishes. Where I live, millets are now available in plenty but not millet flour. Even if it was available, I don't think I would buy it as making it at home is simple and cost effective…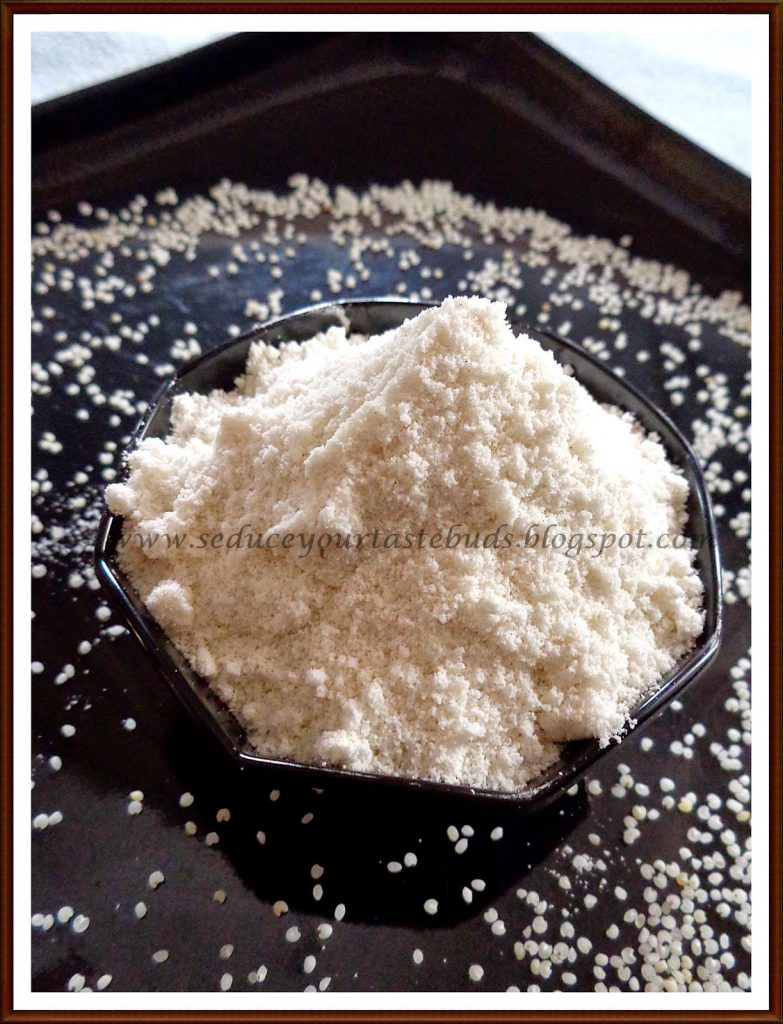 You need:
Millet of your choice / Mix of millets
Dry roast the millets on low flame for a few minutes till they look a little 'crisp' and a shade dark.Take care not to char / let it go deep brown. Cool on a plate. Powder in a mixer jar and sieve. Grind the coarse particles once again till you get a fine powder. Spread on a plate to cool for a few minutes.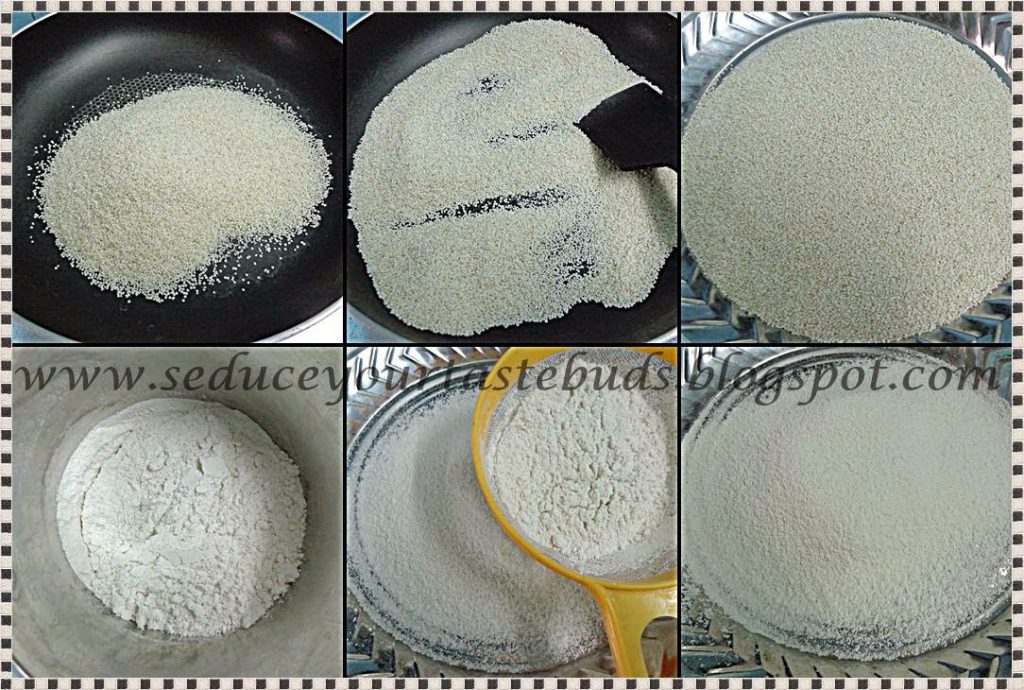 Store in an airtight container and use as needed.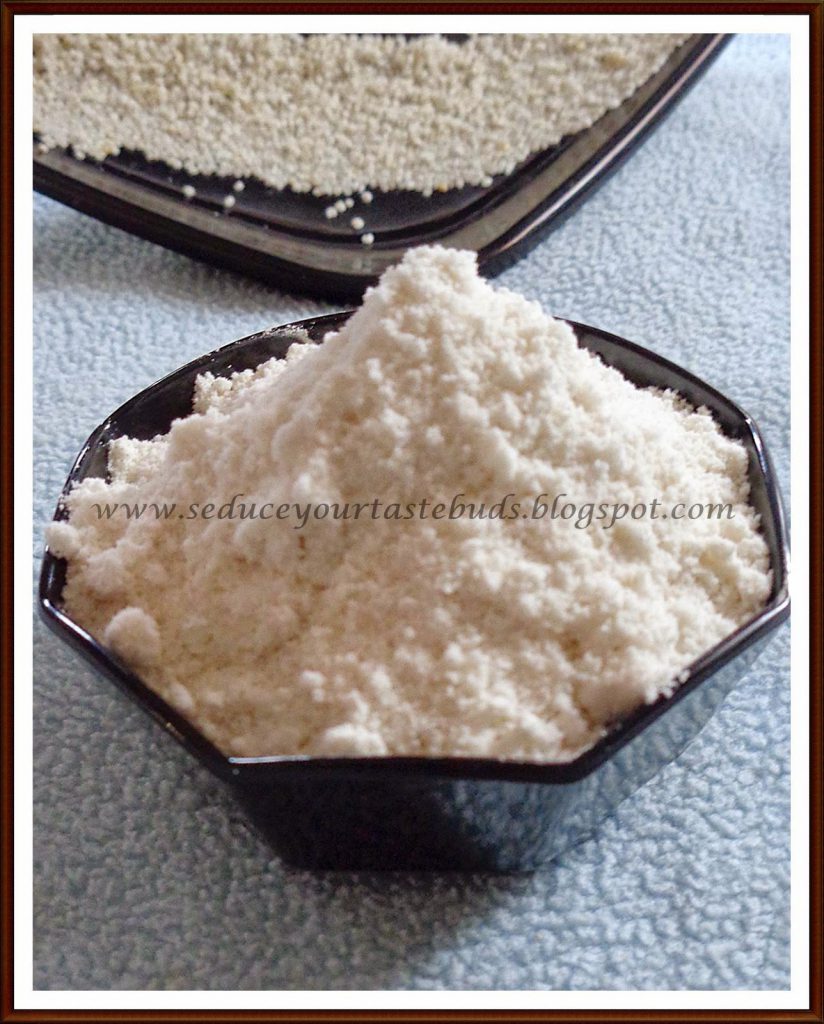 This powder can be used to make porridges, cookies, cakes, murruku/chakkli and a host of other dishes. It can be used in the place of rice flour and hence there are a lot of dishes that can be made with this flour…
Recipes using this flour coming up shortly..So do come back often to check them out….
Bon Appetit…