Lotus seeds have been a part of the diet for a long,long time.This is what I learnt when I was looking up for information about Lotus seeds.
I have seen lotus seeds when we were in China and found them to be used a lot in their dishes. Right from soups to porridge and even along with meats,it was something that was quite common. The super market had packs of this along with the grocery items.
Lotus seeds are a part of East Asian cuisine and are used extensively in Chinese medicine and Chinese desserts.
Here is what I find in India- Puffed lotus seeds….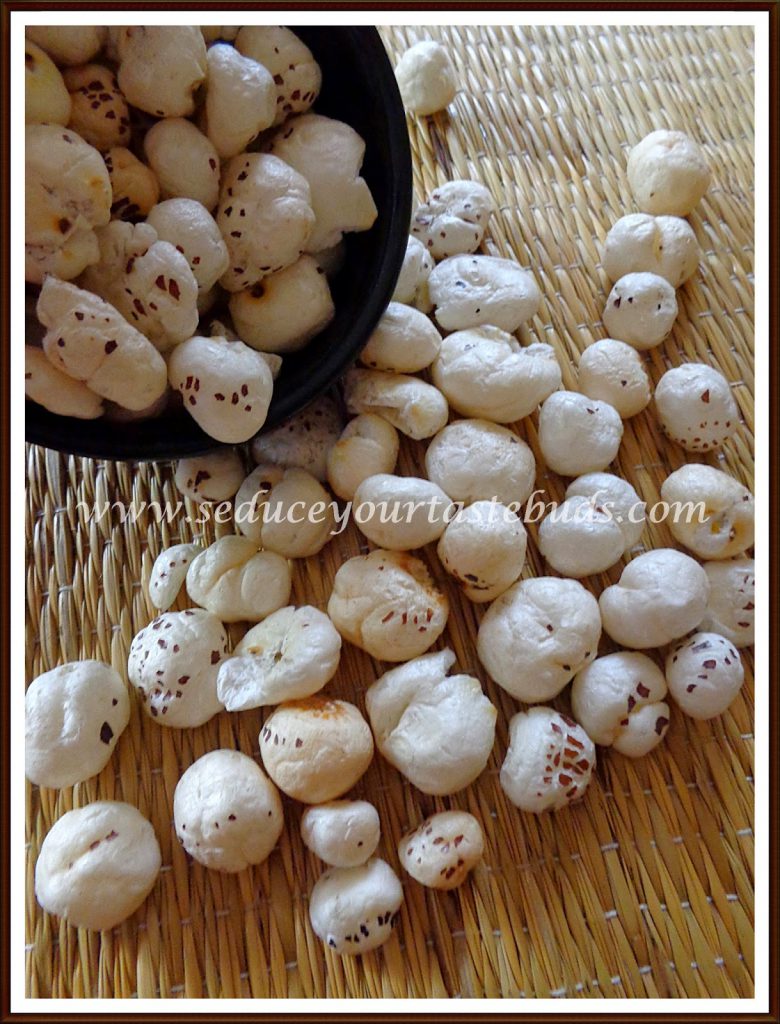 The lotus seeds from China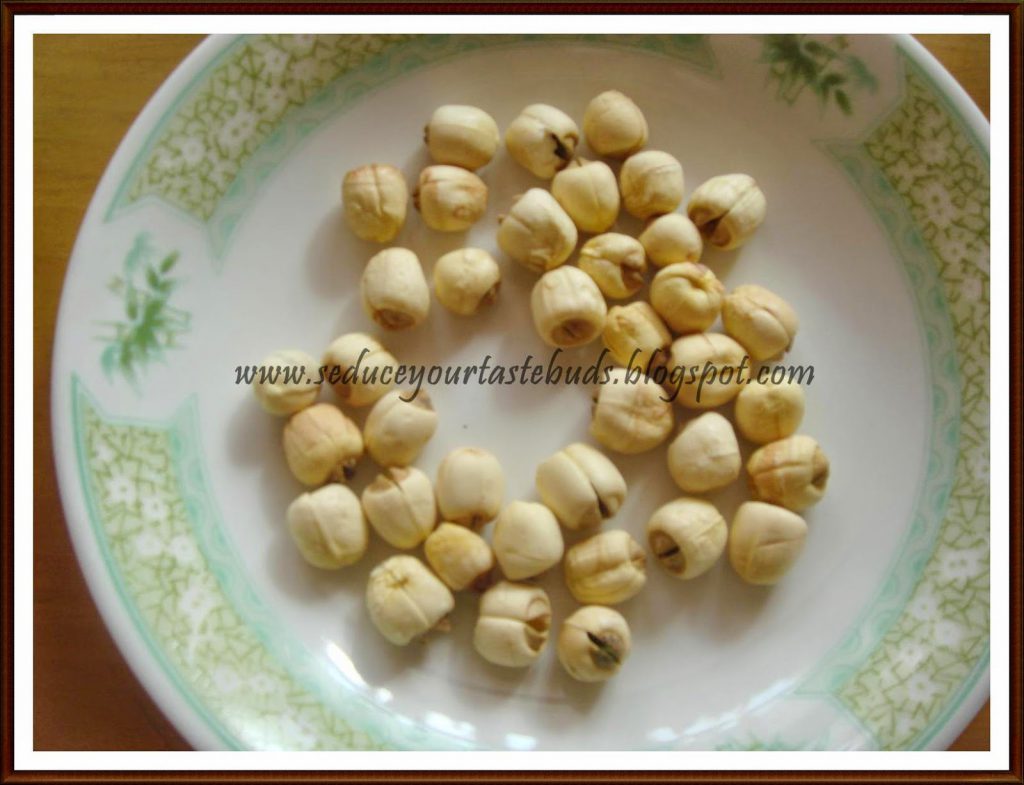 This type, the one seen above, takes a long time to cook. The puffed one though is very easy and quick to cook with.
I researched the net and found these info on Lotus seeds…
Lotus seeds are low in calorie and hence ideal snack for people watching their weight.
It is high in fiber.
According to Ayurveda, these seeds are said to vatta and Pitta- the imbalances of air and fire in the body.
It is an antioxidant and hence delays aging.
Lotus seeds are low in Sodium and potassium and hence can be taken by people suffering from hypertension.
It can be easily digested by people of all age groups.
The seeds are used in the treatment of rheumatic pains and arthritis.
Lotus seeds are a good source of protein, besides carbohydrates, fibre, fat, and traces of calcium, magnesium, zinc and iron.
Lotus seed has astringent properties, and benefits the spleen and heart.
It is said to nourish the blood and also improve the appetite.
These seeds are said to
cure many diseases, including those relating to the kidney, chronic
diarrhoea and excessive leukorrhea.
This is what I read and not a medical advice.