The bunch of Fenugreek leaves that you see in the pic below is from my garden. The fresh leaves taste so delicious when cooked with dal or as a stir fry!!!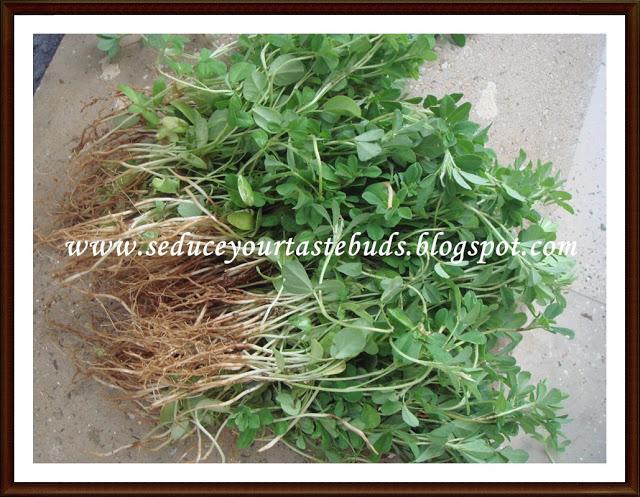 The health benefits of these leaves are plenty.Here are a few that I found interesting…
Good source of Iron,Calcium, Phosphorus,Potassium.
Beneficial for diabetics
Contains anti oxidants
Lowers blood cholesterol levels
Since it is a leafy vegetable, it provides roughage and helps constipation
Good source of Vitamin K
The leaf helps in hair growth and regular intake leads to shiny beautiful hair and prevents hair loss!!
Now,here are some recipes that use Methi / Fresh fenugreek leaves….