This is one of the vegetables that has a million fans and a million ways to cook it!!
Here are some trivia …
Did you know that potato is related to tomato and tobacco!!??
Its name comes from Spanish- Patata
Up to the 18th century, the French thought potatoes caused leprosy!
Idaho is the 'Land of Famous Potatoes'
Traditionally Potato was used to make Vodka
Potato was the first vegetable to be grown in space.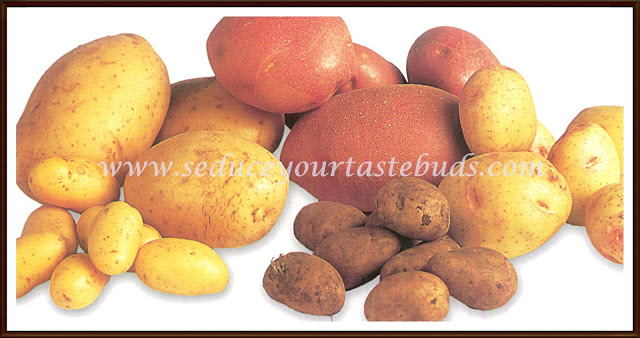 Potato,apart from being a delicious addition to any meal, has a variety of health benefits too..
It is a great source of Potassium
Good source of Vitamin B6 and Vitamin C
Good source of Iron as well.
Potato help restore electrolyte balance
It is said to have heart protective properties and anti cancer properties
Good natural source of soluble and insoluble fiber
Potato is one vegetable that is never missing in our kitchen. Here is what I have cooked with potato…