This dish is a different one from what I have been making with paneer so far.A delicious curry from the Kashmri cuisine,it is made without onion and garlic!I paired it with Kashmiri Roti.
The pics are not great as I clicked them at night. The editing that I did does not do justice to the dish.Try it out and you will really like how it tastes.
It was when I was half way through making this dish did I realize that I was out of kashmiri red chili powder., hence made the dish without it. Use Kashmiri red chili powder for that bright and appealing colored gravy.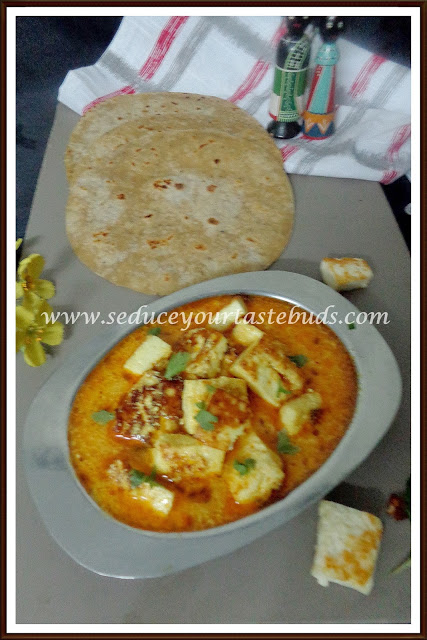 I used:
Paneer- 200 grams
Water- 1 cup
Asafoetida powder- 1/8 teaspoon
Oil 2 tablespoons
For the gravy:
Milk-1 cup
Curd / Yogurt- 1/2 cup
Cumin seeds-1 teaspoon
Cardamom-2
Cloves-2
Cinnamon-1/2 inch stick broken
Red chili powder- 1 teaspoon
Dry ginger powder-1 teaspoon
Turmeric powder- 1/8 teaspoon
Fennel powder- 1/2 teaspoon
Garam masala-1 teaspoon
Asafoetida- a large pinch
Oil-2 tablespoons
Salt to taste
Heat oil in a pan and place the paneer cubes on the pan and pan roast it till the sides are brown. Drain and keep aside.Meanwhile boil water with asafoetida and remove from heat. Put in the paneer pieces and let it soak till the gravy is ready.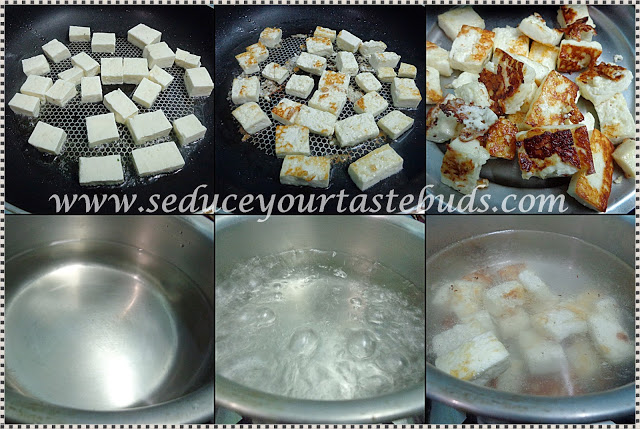 Mix together dry ginger powder,red chili powder,asafoetida and turmeric in 1/4 cup of water. Whisk the yogurt.

Heat oil in the pan used to pan fry the paneer. Add the whole spices and after a minute add the spice water and bring to boil.Add the whisked cud,mix well and cook till oil separates.Add milk, fennel powder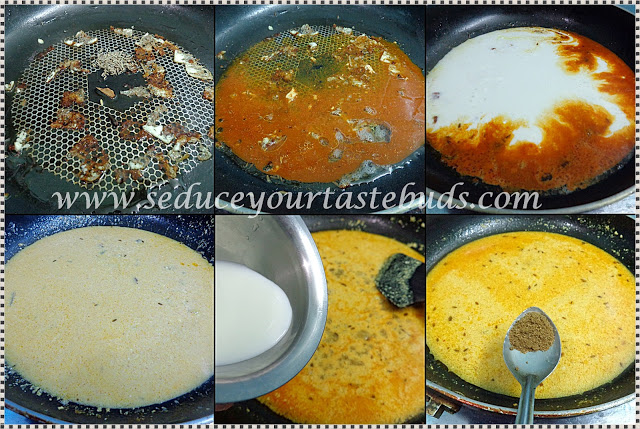 Put in garam masala and salt.Take out the paneer pieces from the water and add to the gravy.Simmer for 5 minutes. If needed add the water used to soak the paneer to adjust the consistency of the gravy.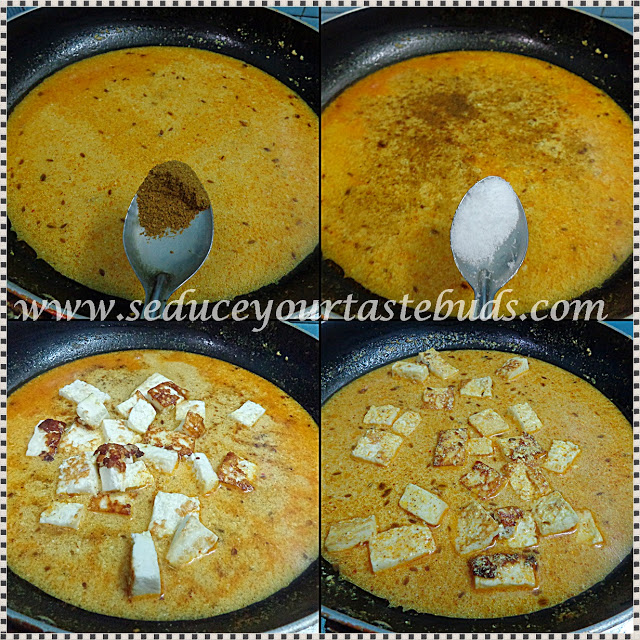 Serve with Kashmiri Roti or any Indian flat bread of your choice.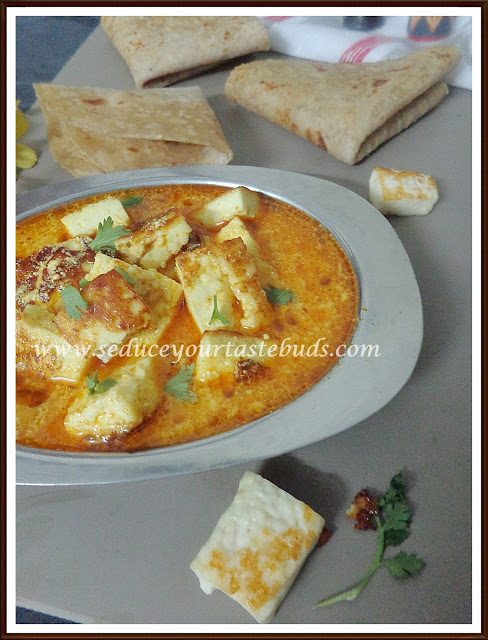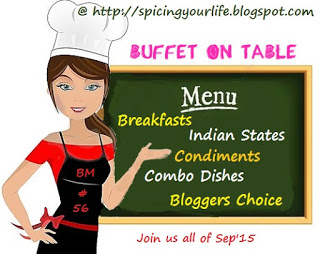 Bon Appetit…