Wishing all my readers
A Very Happy Deepavali!!!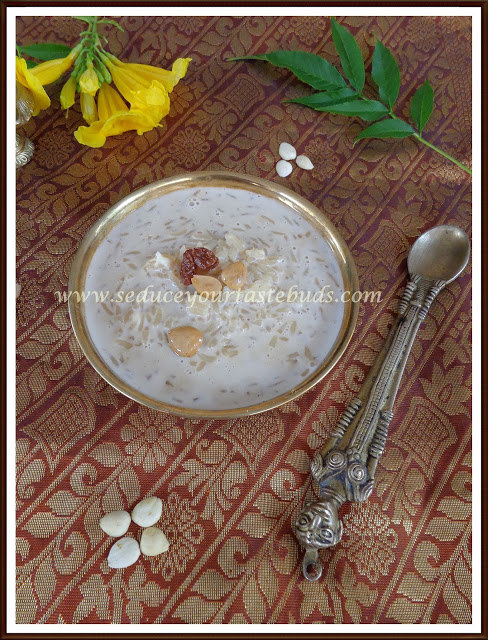 I have today, a simple ,no fuss kheer to celebrate Diwali / Deepavali which also doubles up as the post for Blogging Marathon #58,Week 2, Day 1 under the theme ways with rice.
Kheer is a simple Indian dessert made with milk, sugar and flavorings. Since I have chosen Rice as the theme for this week, I decided to make this rice kheer..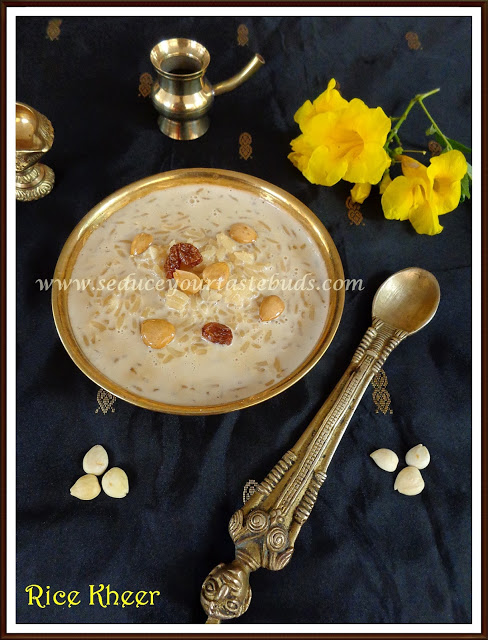 Last month one of my friends took me to an Organic store and there I found this coconut blossom sugar. I have read about it and now seeing it on the shelves really excited me! The food blogger in me urged me to grab a pack and I happily bought it home.
I was looking for a way to use it and when I was planning to make this dish, I thought I would experiment with the coconut blossom sugar.
I liked the taste and found it to be a cross between palm candy and jaggery with a hint of nuttiness.I added it to the kheer and the kheer was so delicious!
I used:
Rice- 1/8 cups
Milk-2 cups
Coconut blossom sugar- 2 tablespoons/ to taste
Ghee roasted almond flakes and raisins
Soak rice for half and hour. Drain and keep aside.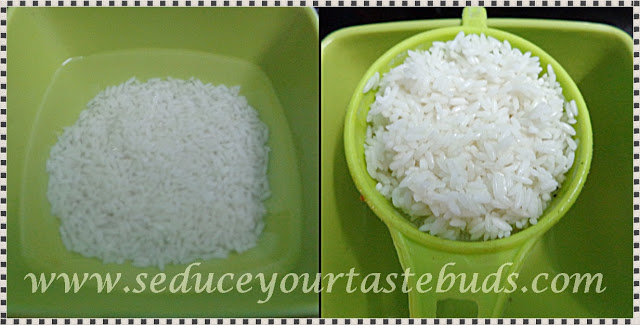 Heat milk in a pan and when it comes to a rolling boil, add the rice and stir well. Cover and simmer for 15 minutes or till the rice is done. Be sure to stir between.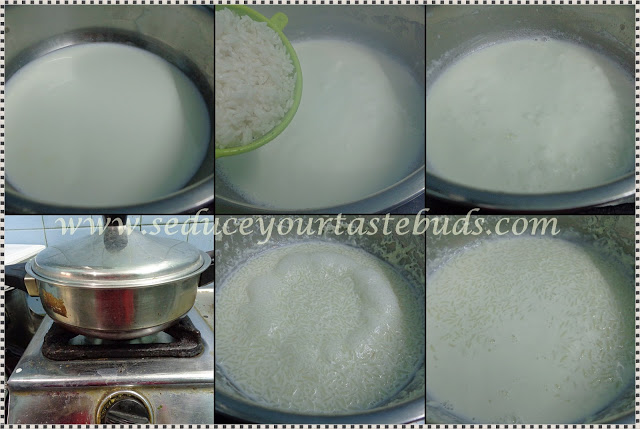 Once the rice is done, add coconut blossom sugar, mix well and remove from heat.

Serve warm / chilled garnished with roasted almonds and raisins.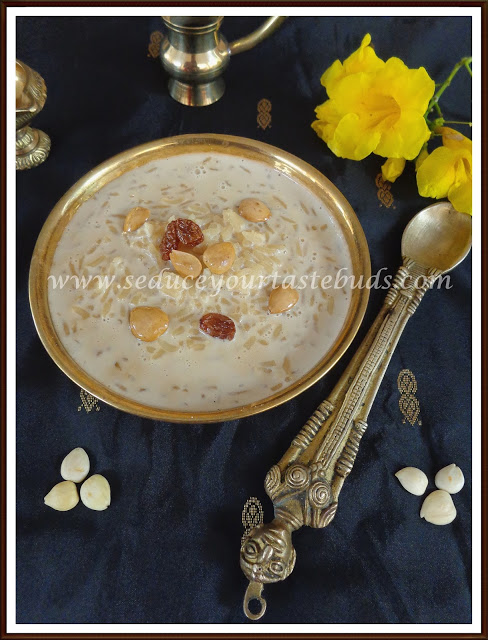 Note:
You can use regular sugar / jaggery instead of coconut blossom sugar
Add cardamom powder/ saffron if you like the flavor.
I used full fat milk for this recipe
The kheer thickens on cooling.Add a little milk before serving if too thick.
I like this kheer where the rice is separate. You can mash the rice once cooked if you like it to be mixed into the kheer
Be sure to keep stirring it once in a while while cooking as the rice may stick to the bottom of the pan and get burnt.
A few teaspoons condensed milk can be added to increase the richness of the dish.If using condensed milk, reduce the quantity of the sweetener
Check out the Blogging Marathon page for the other Blogging Marathoners doing BM#58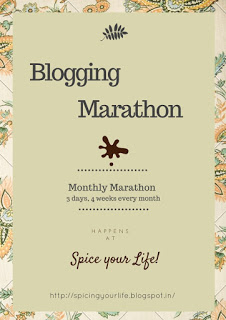 Bon Appetit….