Today's post in the Journey Through The Cuisines,where I am doing an A-Z recipe posts through the cuisine of Karnataka,is a simple Saaru/ Rasam/ Soup that goes well with steamed rice and also doubles as a soup.
Generally for us, Saaru would mean a dish made with Dal, tomato, Saarin Pudi[Rasam powder] and tamarind. Dal may sometimes be absent as in the Jeerige Menasu Saaru but tomato and tamarind are present.
But this Saaru is has none of the above ingredients!! Punarpuli / Kokum is used here and a little bit spices to brighten it up. This is a Magaluru / Mangalore specialty dish.
As with any dish, there are several variations for this and here is my version.
Thanks to Pradnya for sharing Kokum when we last met. I still have some left and will be using to make either this Saaru or Sol Kadhi.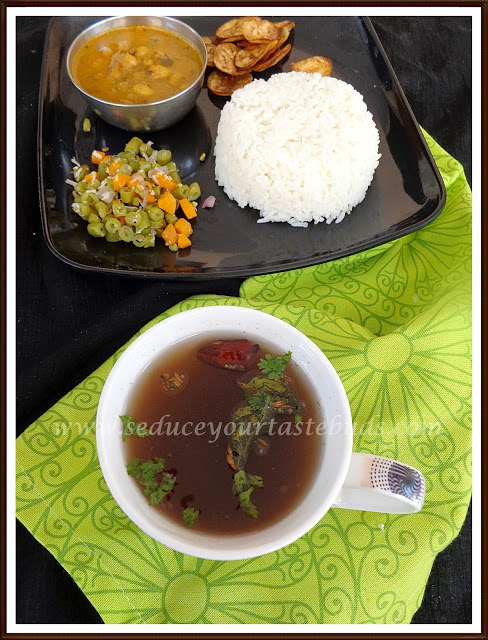 I used:
Punarpuli / Kokum peels 10 numbers
Hasi Menasinakaye / Green chilies- 2 numbers,slit
Menasin Pudi / Pepper powder – 1/2 teaspoon
Bella / Jaggery- 1 teaspoon,powdered
Uppu / Salt – to taste
Ogarnay / Seasoning:
Sasve / Mustard- 1/2 teaspoon
Jeerege / Cumin seeds- 1/2 teaspoon
Ingu / Asafoetida powder- a pinch
Ona menisanakye /Red chilies- 1, broken
Karibevu / Curry Leaves – a few
Yenay / Oil- 1 teaspoon
Kothamri Soppu / Coriander leaves- a few to garnish
Soak the kokum peels in hot water for 15 minutes. Mash it with your fingers and transfer it onto a pan.Add 2 cups of water and bring to a boil.

Add green chilies, salt, pepper powder ,jaggery .Let it dimmer for 5 minutes. Remove from heat.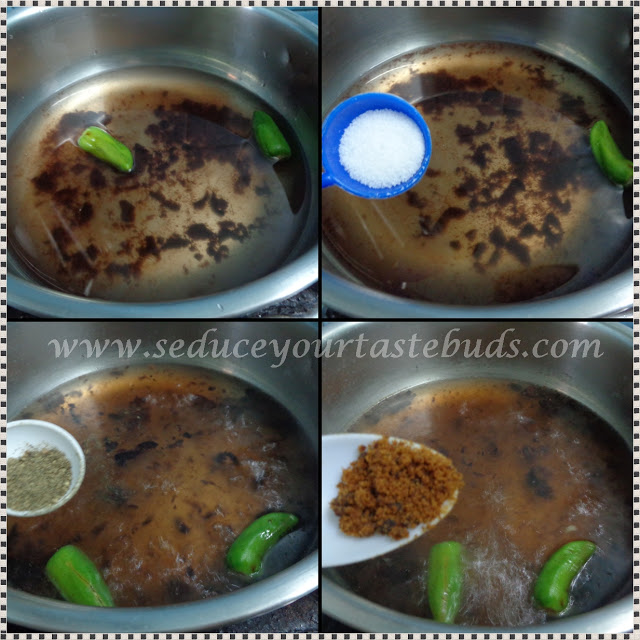 Heat oil in a small pan.Add mustard, cumin and when it splutters, add curry leaves, asafoetida powder and red chilies. Remove from heat and pour over the Saaru.Give it a mix and serve garnished with coriander leaves.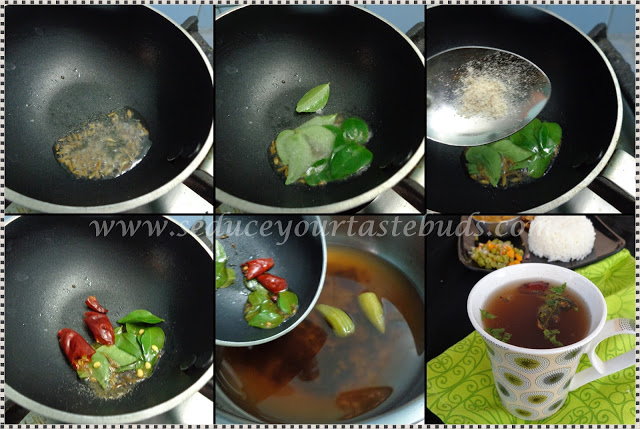 Goes well with steamed rice…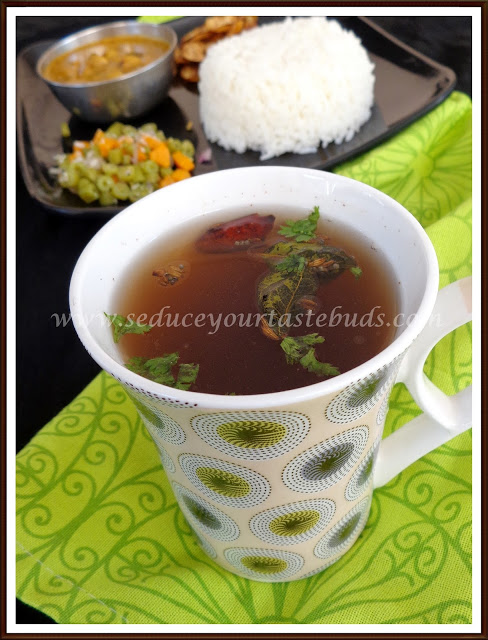 Can also be served as a soup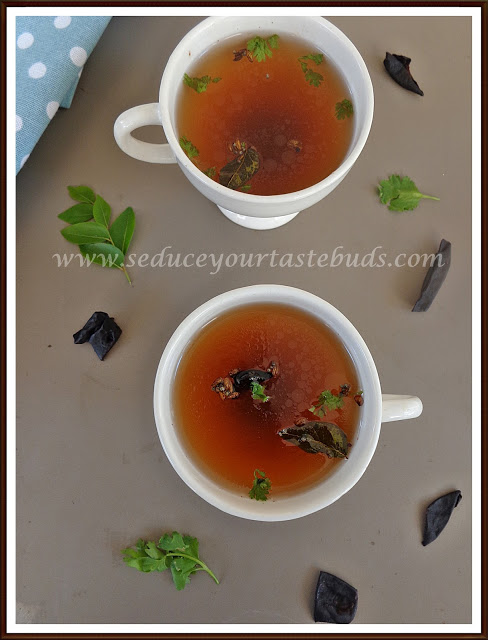 Note:
The quantity of water will depend on how tart the kokum is. Add more if the soup is too tart.
The jaggery used here is to balance teh tartness. So taste and add.
Adjust the quantity of green chilies as well. You must be able to feel the heat of the green chilies through the tartness of the kokum.
This post also goes to the A-Z Challenge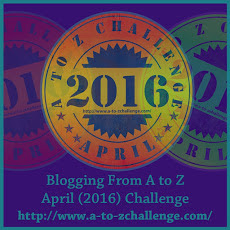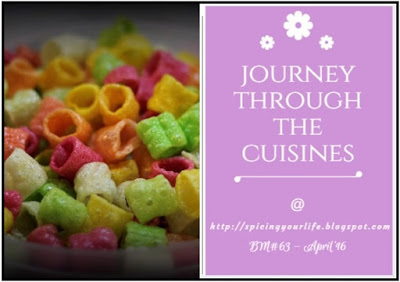 Check out the Blogging Marathon page for the other Blogging Marathoners doing BM# 63