A month back, my parents came to stay with us for a couple of days. I
saw this as a chance to get the recipes that I needed for the Journey Through The Cuisines,where I am doing an A-Z recipe posts through the cuisine of Karnataka.
Soppu is a general term for green leafy vegetables and kootu is a gravy like dish that is made with a combination of dal and vegetable/ greens.It is neither too watery or too thick.
Mom makes two varieties of Kootu.In one variety a little bit of tamarind extract is added to the dish. This enhances the taste of the kootu. In the other variety, the natural taste of the vegetable is let to play its part in making the dish delicious. This Kootu follows the second method where the greens tastes delicious on their own without the need for tamarind.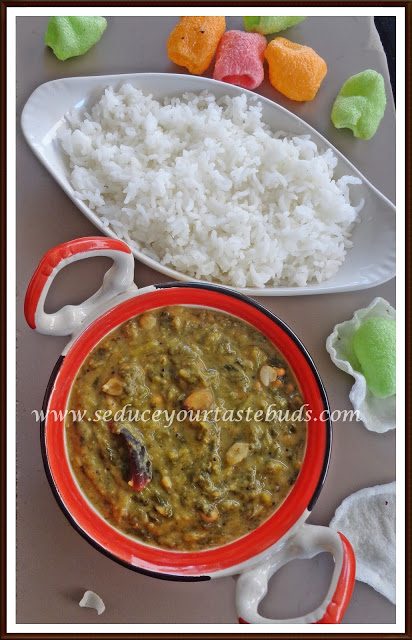 I had a fresh bunch of greens and kootu being a Lil Angel's favorite, esp if my mom prepared it, I asked mom to give me her exact recipe.
So there we were in the kitchen with mom eye-balling the ingredients and me making note of the measurements. Our maid chose that exact moment to enter the kitchen and she did have an amused look on her face. She was probably thinking that I was just starting to learn cooking!!!
With mom's measurement, the dish got done and was clicked after we had a hearty lunch. Lil Angel enjoyed the meal when she got back from school and Lil Dude loved it as a side with curd rice.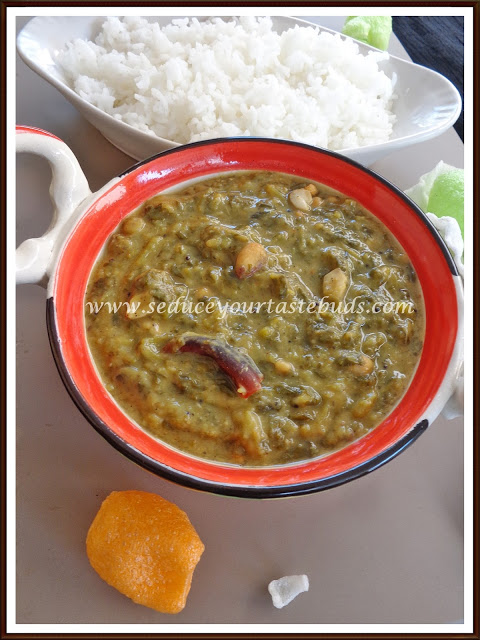 Here is mom's recipe…
For the spice mix:
Odadha Udin bele /Split white urad dal- 2 teaspoons
Kadalebele /Chana dal-1 teaspoon
Menthya/Fenugreek seeds- 1/4 teaspoon
Menasu/Peppercorns- 3/4 teaspoon
Ona Menasinakaye/Red chili -2
Thengin thuri / Grated coconut-4 teaspoons
Yennay / Oil- 1 teaspoon
Get the things ready for the spice mix. Heat oil in a pan and add all the ingredients except coconut. Roast till the dal turns brown.Switch off the flame and add coconut.Give it a stir and let it cool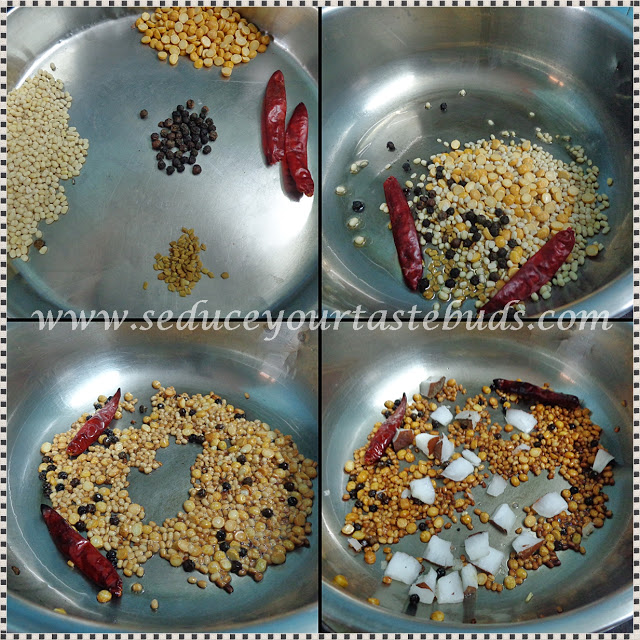 Take cooled ingredients in a mixe jar and first grind to a coarse powder. Add water little by little and grind to a fine paste. Do not make it too watery.Transfer it to a cup and keep aside.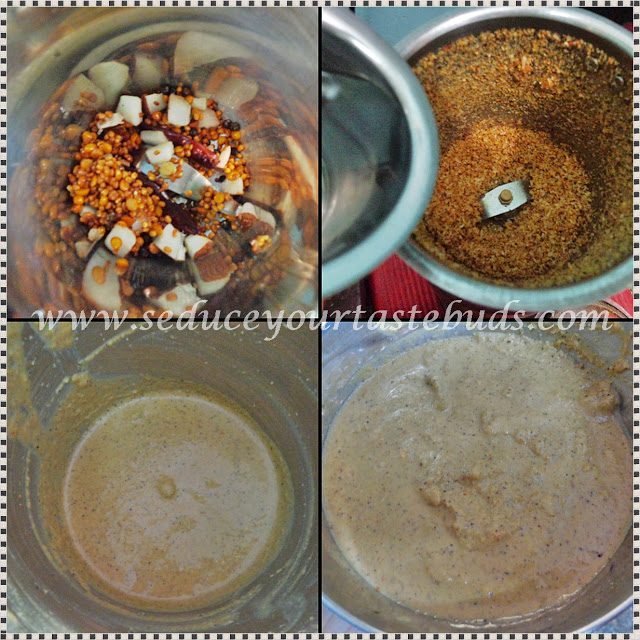 For the kootu
Soppu /Greens – 1 bunch,cleaned and chopped
Thogiri Bele / Toor dal-1/2 cup
Sasve / mustard seeds- 1/2 teaspoons
Odadha Udin bele /Split white urad dal- 1/2 teaspoon
Kadalebele /Chana dal-1/2 teaspoon
Ona Menisinkaye / Red chilies-1,broken
Arisin Pudi / Turmeric powder – a pinch
Uppu / Salt – to taste
Kadale Kaye / Roasted Peanuts – a handful
Yennay / Oil- 1 tablespoon
Wash the dal and take it in a vessel. Put in the chopped greens.Add around 1 cup of water and turmeric powder.
Place the vessel in a pressure cooker and pressure cook for 15 minutes / 4 hisses / till dal is cooked. Once the pressure releases, take out the vessel and mash the dal+greens .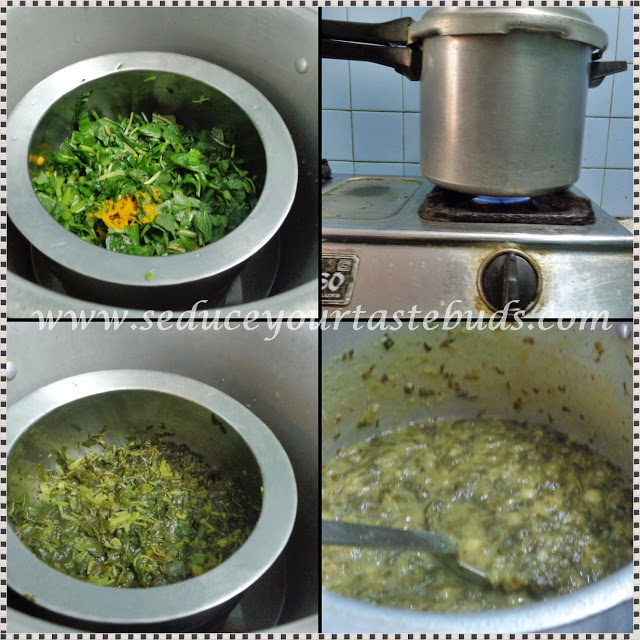 In a pan eat oil and add mustard, urad dal, channa dal, red chilies. When the mustard splutters and dal turns brown, add the greens-dal mixture.Add a little water if it is too thick. Put in the ground spice mix paste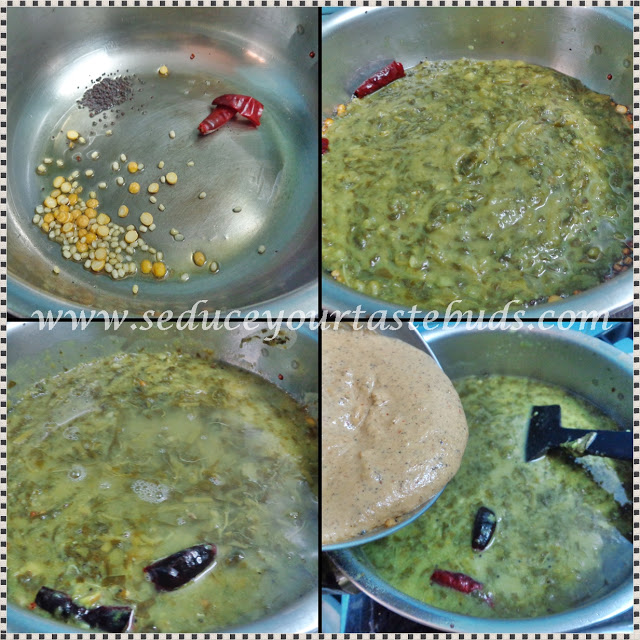 Mix well and add salt.When it comes to a rolling boil, add the peanuts,mix and remove from flame.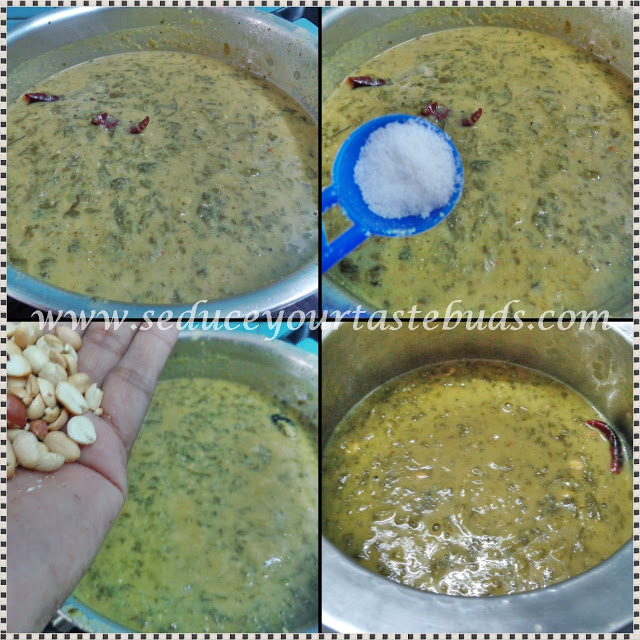 Serve as a side with steamed rice.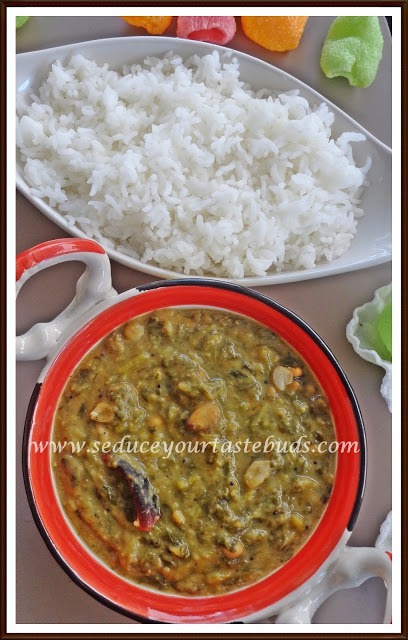 Note:
Adding more coconut to the spice mix paste makes it more tasty.
Adjust consistency to suit your taste.
Can also be served as a side with Roti / Chapathi.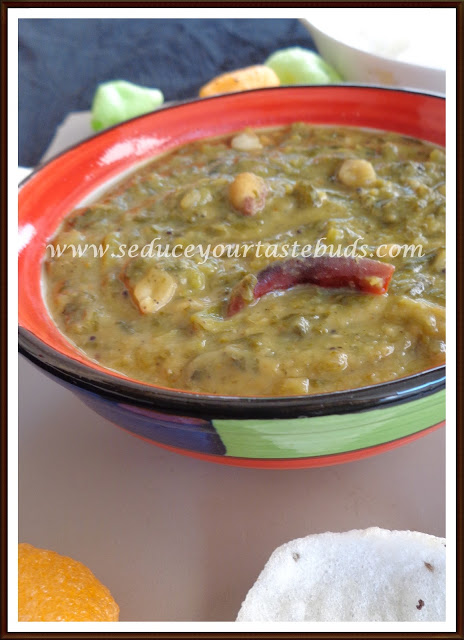 This post also goes to the A-Z Challenge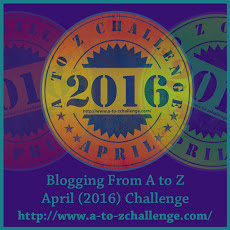 Check out the Blogging Marathon page for the other Blogging Marathoners doing BM# 63