We are now on the last leg of Journey Through The Cuisines,where I am doing an A-Z recipe posts through the cuisine of Karnataka.
For the letter U , I have chosen Upperi. Upperi is a general term used for Chips.I have used Raw plantain, so it is Balekaye Upperi.
The idea for choosing Upperi arose when I was desperately working on dish names for the last few alphabets.My grandparents came to visit mom and I was with them for a few days. That was when mom asked me to buy some raw plantain so that she can make Upperi. Unknowingly my dear mom had helped me with this alphabet!!!
Generally I fry the chips and then add salt. Mom's method is different. Salt water is sprinkled when the chips is in oil. I was a bit skeptical of this method but when mom prepared I was surprised! There was no spluttering and it was safe to stand in front of the stove!!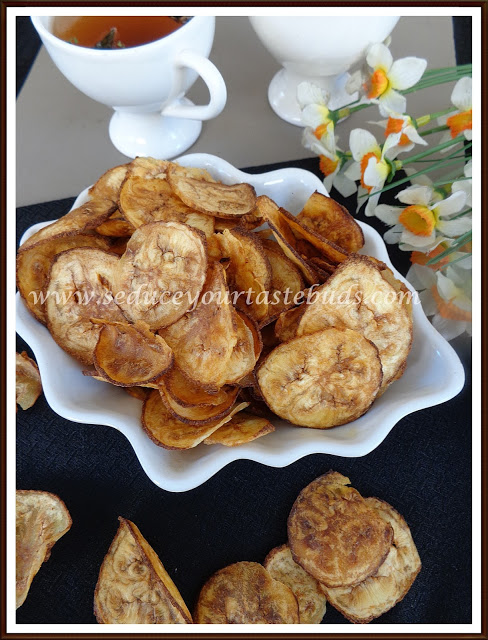 I used:
Balekaye / Raw Plantain – 2,small
Uppu / Salt – 1 teaspoon
Yennay / Oil to deep fry
Take the salt in a bowl. Add 1/4 cup water .Mix and keep aside. Heat a pan with oil for deep frying.

Meanwhile,peel and slice the raw plantain into thin circles. Drop them into the oil.Make sure you don't add it as a clump as it will stick together and will not get cooked evenly. Once the sizzling comes down, add a little of the salted water into the pan.Don't worry, it will not splutter. If you are really worried stand a little away from the stove. But trust me, it won't splutter.
Swish the chips around so that it is cooked evenly and once it turns golden brown, drain from oil.
Repeat with the remaining slices.
Serve as a side for a meal or as an evening snack.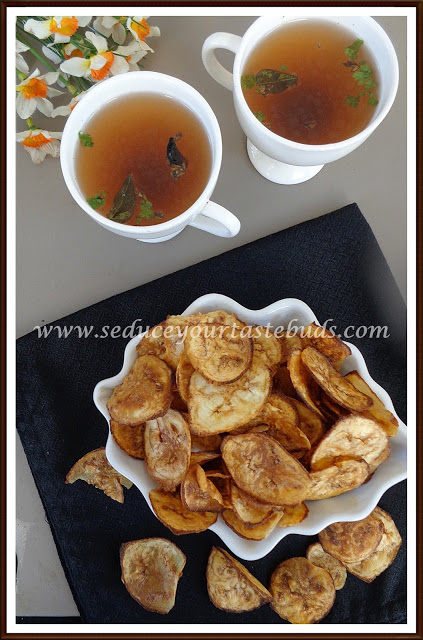 Note:
This stays crisp for a couple of days when stored in an air tight container.
This post also goes to the A-Z Challenge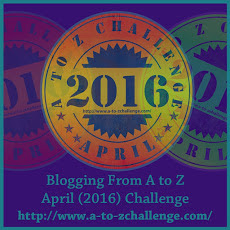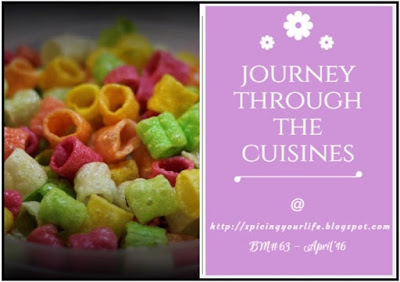 Check out the Blogging Marathon page for the other Blogging Marathoners doing BM# 63