In my previous Lunch box series post, I mentioned that Lil Dude prefers Roti / Chapathi. Lil Angel however prefers rice but will eat what ever is packed for her. When she started school, I used to make a lot of vegetable and lentil based flavored rice varieties that are both healthy and easy to prepare and pack.
This lunch box was one such attempt. She loved it and from then, till the present times, I make this combo for the lunch box.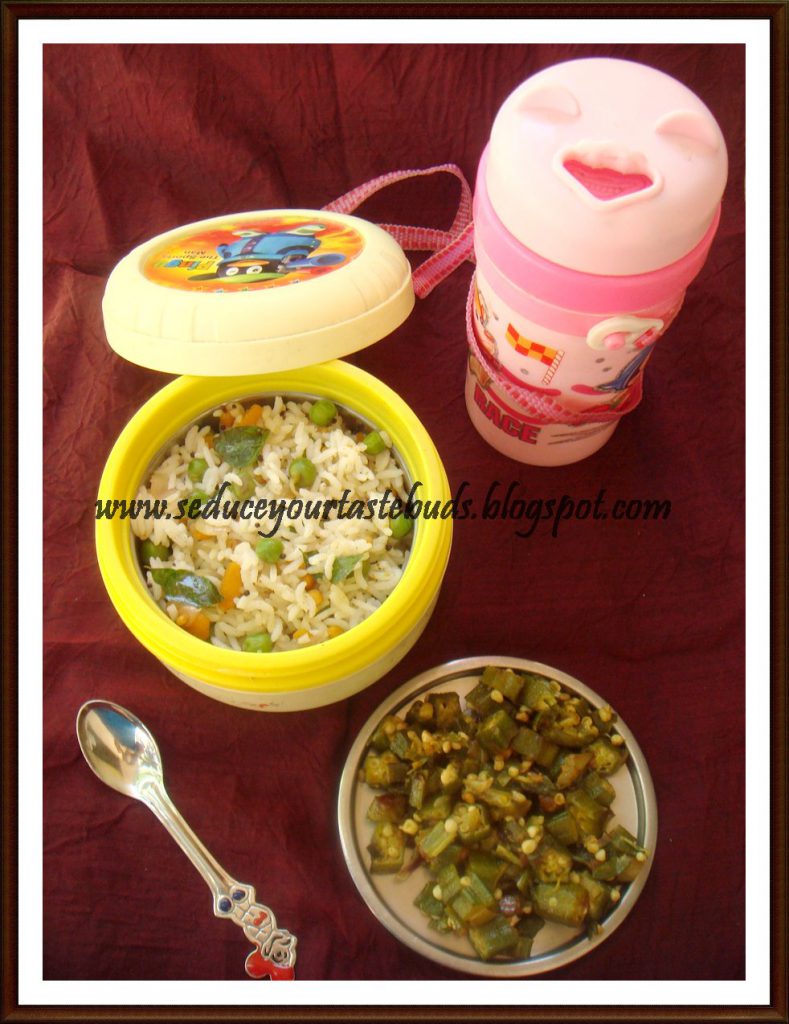 In the lunch box
Pre-prep – things that can be made ahead[the night before] :
Carrot- Peas Rice:Cook the peas and carrot, let it cool and store in the fridge.
Okra Curry: Wash, pat dry and chop the ladies finger and store in a container / ziplock back in the fridge. While the rice is getting cooked, you can get the curry ready.