One of the many coolers that were made in my kitchen this summer was raita. Raita, the yogurt based condiment, is perfect as a side as well as to savor as such. I often make different varieties of raita as Lil Angel is very fond of yogurt. A couple of apples in the fridge prompted me to try this version of raita.
There were no complaints from Lil Angel as she literally licked the bowl clean. I was happy that the experiment turned out delicious.
This post is for Blogging Marathon #65, Week 1 ,Day 2 and also for Srivalli's kid's delight event that I am hosting this month themed – Summer Coolers.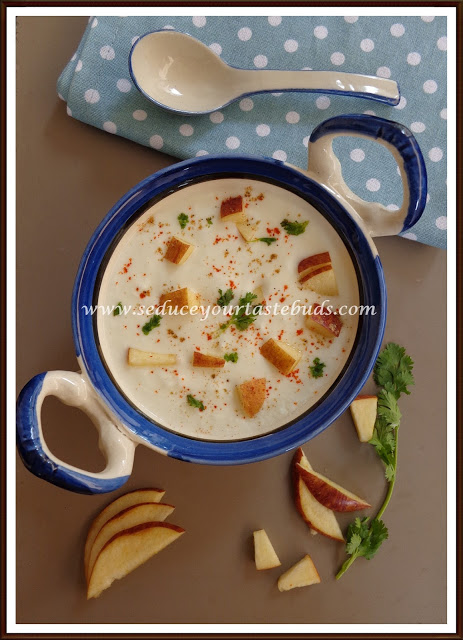 I used:
Apple- 1 , large
Thick yogurt- 2 cups
Salt to taste
Chili powder and chaat masala to garnish
Chopped coriander leaves to garnish
Whisk the yogurt with salt and refrigerate till ready to serve.
Reserve a small piece of apple and grate the rest.Chop the reserved piece finely. [I washed the apple well and did not peel it]
Mix the grated apple to the yogurt.
Transfer to a serving bowl and garnished with a sprinkle or two of chili powder, chaat masala, apple bits and coriander leaves.
Savor immediately.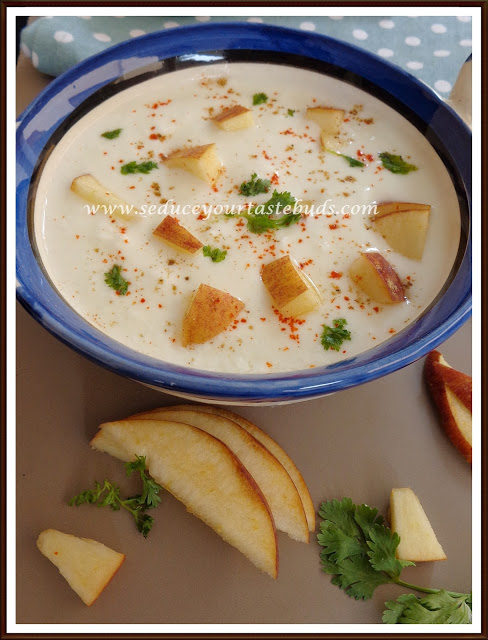 Note:
Instead of grating the apple, you can add chopped apple to the raita.
This raita tastes best when served chilled.
If the apple is too tart / yogurt is slightly sour, add a bit of sugar.
Use fresh yogurt for the best tasting raita.
Check out the Blogging Marathon page for the other Blogging Marathoners doing BM#65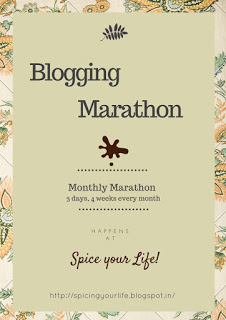 Bon Appetit….