A while ago, I got a couple of packs of instant soup mixes. Though I am not a fan of store bought pre-mixes, I got these for convenience sake.They came in handy when there was just a little bit of left over rice , very little appetite and the need for meal for one! And yes, this 'meal' tastes so good when you are way to lazy / sick to get out of bed to cook a decent meal for one!!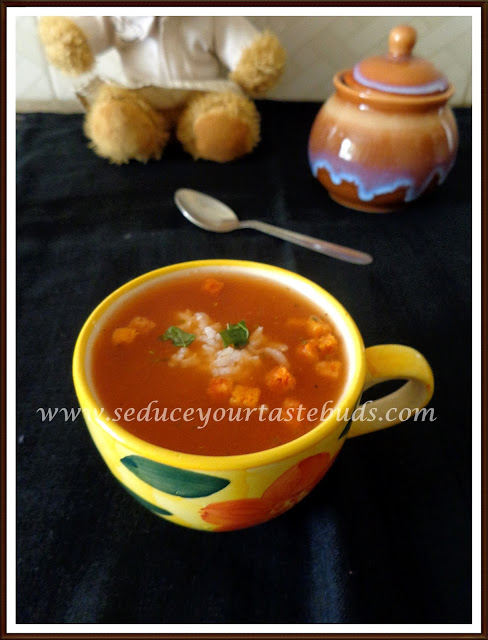 There is no elaborate recipe for this 'lazydays wala' dish. But you can brighten it up by adding some grated cheese or boiled vegetables etc.
I used:
Cup-o-soup – 1 single serve sachet
Water- 200ml [or as mentioned on the pack]
Cooked rice- a couple pf tablespoons
In a cup, take the rice and empty the contents of the soup mix into it.
Add boiling water to the cup and set aside for a minute / as directed on the pack
Stir and sip.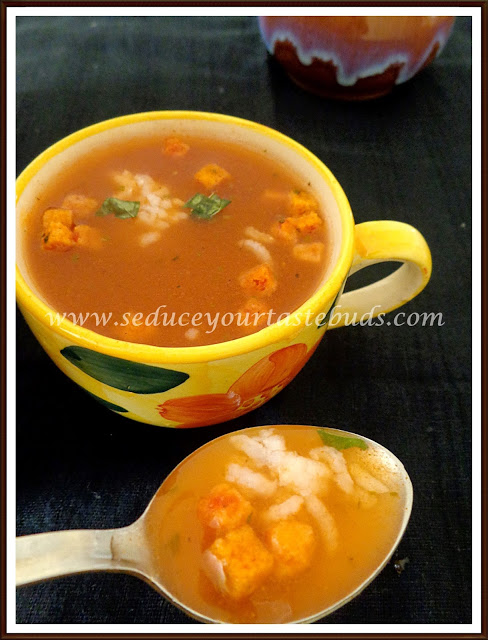 Leftover rice is the ingredient that I have chosen for Week 5 of the Mega Blogging Marathon #68 themed Cooking Carnival where I am featuring one ingredient per week.
Do come back tomorrow for yet another recipe with leftover / cooked rice.
Bon Appetit…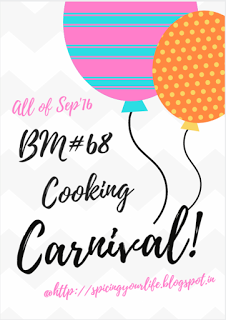 Check out the Blogging Marathon page for the other Blogging Marathoners doing BM# 68