Sometimes mini idli gets boring for the lunch box. So here in an other alternative for a quick meal to pack for teh box.These mini idlis are made of white rava and I have added grated carrot to it to increase the nutrition value and also makes it look more colorful.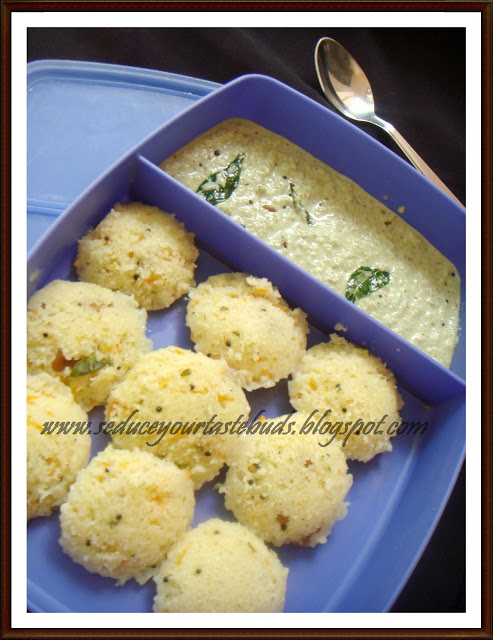 In the Lunchbox
Chutney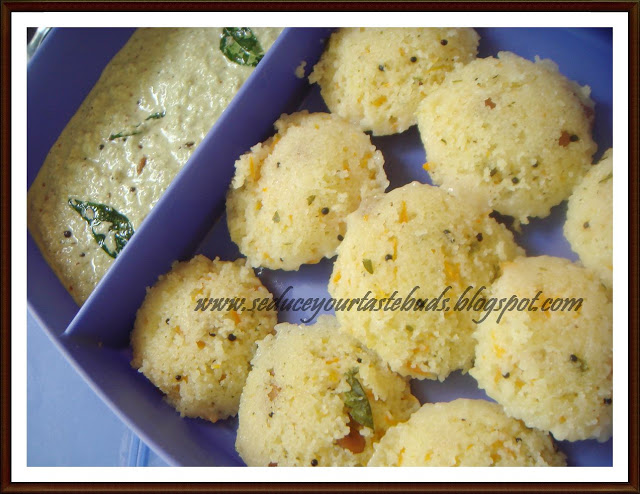 Pre-preparation:
Make the batter the previous night and store in the fridge. Remove it from the fridge the first thing in the morning so that it comes to room temperature before you steam the idlis.
If the batter has thickened add a little water / curd to bring it to the right consistency.
Note:
It is OK to pack coconut chutney in winter as it will not go bad. But in summer I avoid coconut chutney in the lunch box and pack tomato onion chutney instead.
Bon Appetit…