I am very late in joining the Quinoa bandwagon. But better late than never,right!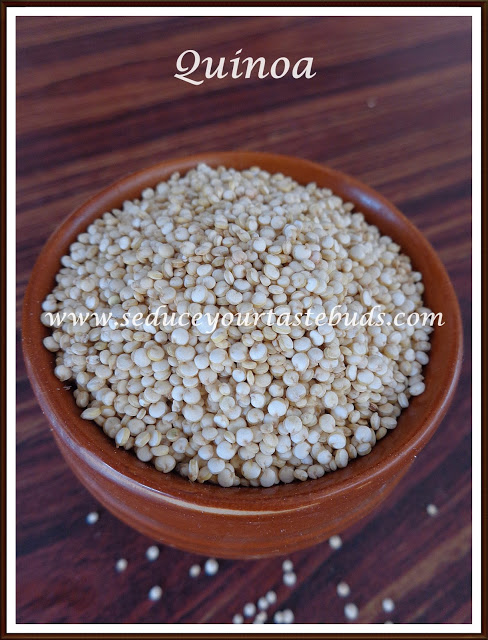 Here are a few facts on this grain…
 This is a 7000 year old grain that actually originated in the mountainous region of South America
Quinoa is a protein rich food that contains all the 9 essential amino acids thereby making it similar to animal protein.
 It is considered to be the world's healthiest food
 Quinoa is a gluten free grain
It is good for the heart
It contains flavinods thereby making it an antioxidant rich food.
Fiber rich food
It contains loads of Vitamins and minerals thereby making it a very healthy food that helps to prevent diseases.
Here are some recipes with Quinoa from my kitchen