This is a simple one pot dish that is very handy to make on busy days. I pack this with either raita / yogurt.
Meal maker/ Soya Chukns / Soya nuggets is a textured vegetarian protein made from Soya beans. It is very nutritious and one of the good sources of proteins for vegetarians.
Sometimes, I add some vegetables to this briyani to make it more colorful and nutritious.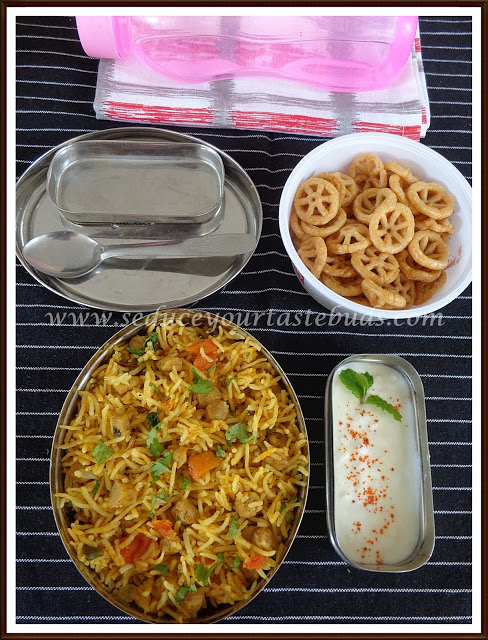 In the Lunchbox
Yogurt
Fryums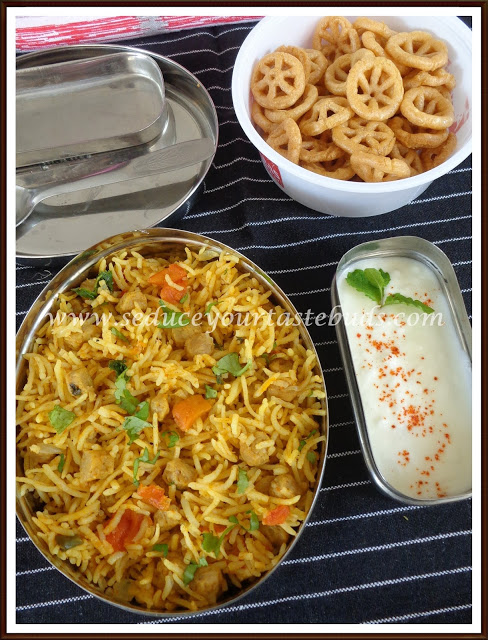 Prepreparation:
I cook the soya chunks the previous night and refrigerate it.
If adding vegetables , I chop them and keep them ready the previous night.
Note:
In summer/ warm days, for the curd, take lukewarm milk in the lunch box container and add a little yogurt starter [ the
previous day's curd] .It will set by lunch time. During the rainy season / winter, I pack fresh set home made yogurt for the lunch box.