We all love to snack and especially when reading a book, I love to munch on something and get immersed into the magical world.
On one such day, I made this easy snack which I have been eyeing for a long time.It is lightly spiced and when paired with buttermilk it was so good to eat. The best part was that the kids too loved this one! It came as a surprise for me as I thought Lil Dude would not even taste it,but he loved the crunchy bites and enjoyed his snack!
I have a post here which details all about this ingredient and also there are some recipes with Phool Mahkana / puffed lotus seeds that are easy to make and good to eat as well.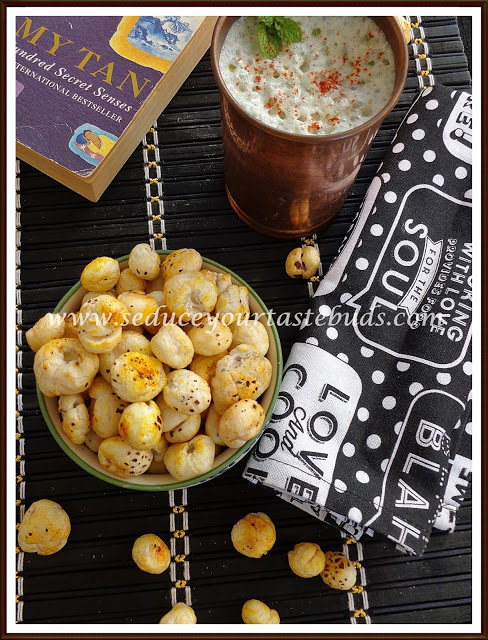 I used:
Puffed lotus seeds / Phool makhana -2 cups
Red chili powder- 1/2 teaspoon
Chaat masala- 1/2 teaspoon
Turmeric powder- a large pinch
Salt to taste
Ghee – 1 tablespoon
Heat oil in a pan and add the phool makana and all the spices.Keep stirring so that the spices coat the lotus seeds. When it is roasted, which will take 8- 10 minutes on medium heat, it will be crunchy to bite. Remove from heat and cool .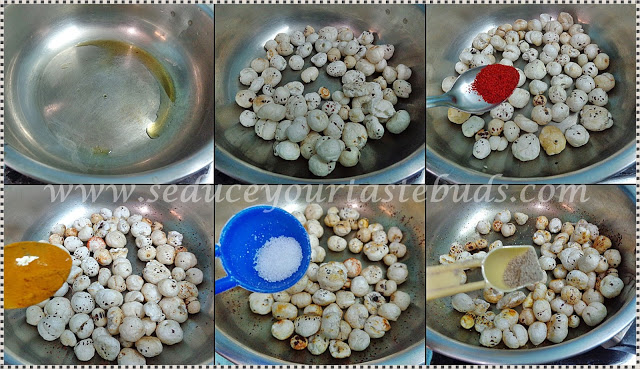 Serve as a snack / Store in an airtight container once cooled.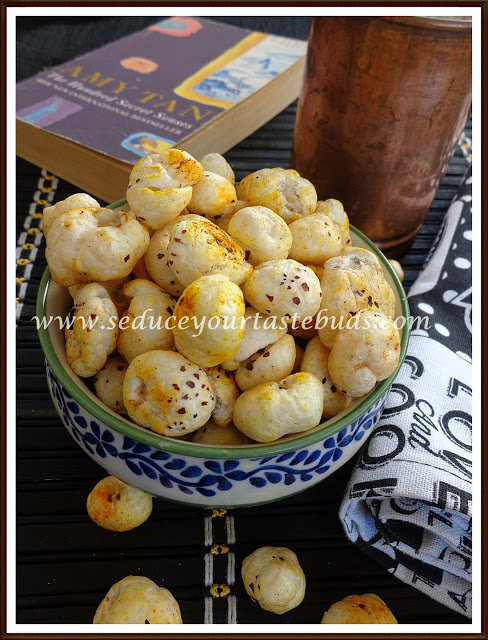 Note:
Use oil for a vegan version
Pepper powder can be used instead of red chili powder and amchur / raw mango powder can be used instead of chaat masala.
This is my first post for Blogging Marathon #71, Week 1, Day 1, themed 'Kid's Delight – Birthday Snacks'.This is also the theme that Archana has chosen for the Kids delight event that she is hosting this month.
Check out the Blogging Marathon page for the other Blogging Marathoners doing this BM#71
Bon Appetit…