My folks get bored when served with the same set of side dishes to go with the breakfast / dinner. So I keep looking up for varieties that will suit our taste and that are also quick and easy to prepare. I came upon this recipe in Rak's Kitchen and was so impressed by how easy it was to prepare.
Everyone at home,including the kids loved this version of gravy and I have been making this regularly since then.
To make the cooking process even more quick, I am now making it in the pressure cooker itself. I have given both the versions here and you can adopt any method that suits you.
I make variations on the seasoning by leaving out the cinnamon and cloves and adding mustard and jeera / using red chili powder instead of sambar powder and all the time it turns out great. But the only thing to remember is not to overdo the fennel.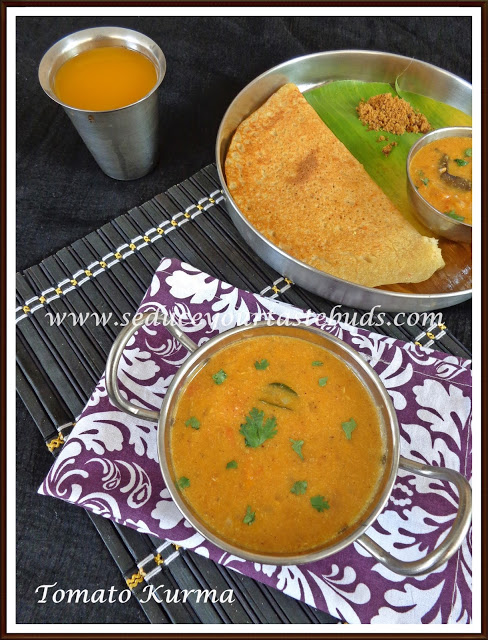 I used:
Adapted from : Rak's Kitchen
Tomato-2,large, chopped
Onion-2, sliced
Sambar powder- 1 teaspoon
Turmeric powder- a large pinch
Curry leaves- a few
Cinnamon stick-1″ stick
Cloves- 2
Salt to taste
Oil-1 tablespoon
To grind to a fine paste adding a little water
Fried gram dal / Pottukkadalai – 2 teaspoons
Grated coconut – 1/4 cup
Green chilies- 2 [adjust to suit your taste]
Coriander leaves – to garnish
Heat oil in a pan and add the cinnamon and cloves. After a few seconds, add the onion and curry leaves. Saute onions till soft..

Add the tomato.Cook for minute and add sambar powder and give it a stir.

Add a cup of water , turmeric powder ,salt and bring to boil. Cover and cook till the tomato turns mushy. Stir a couple of times in between.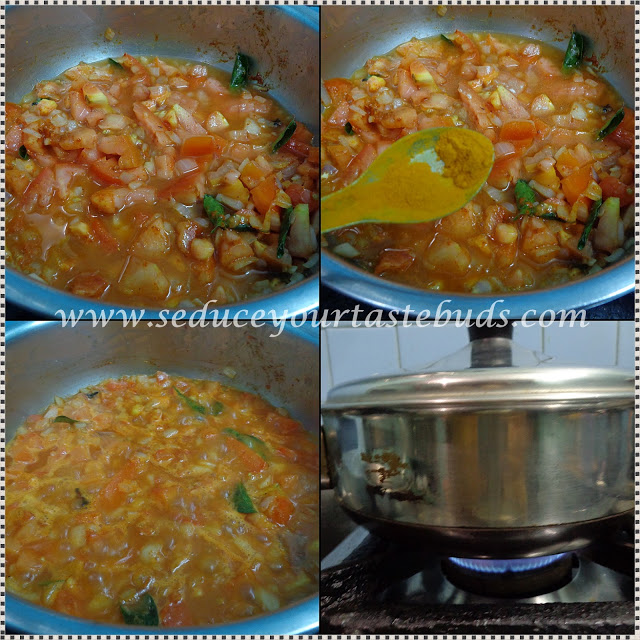 Mash the gravy and simmer for a minute. Now add the ground paste mix well. Add more water if needed to adjust the consistency of the gravy.Once it comes to a rolling boil, remove from heat and serve garnished with coriander leaves.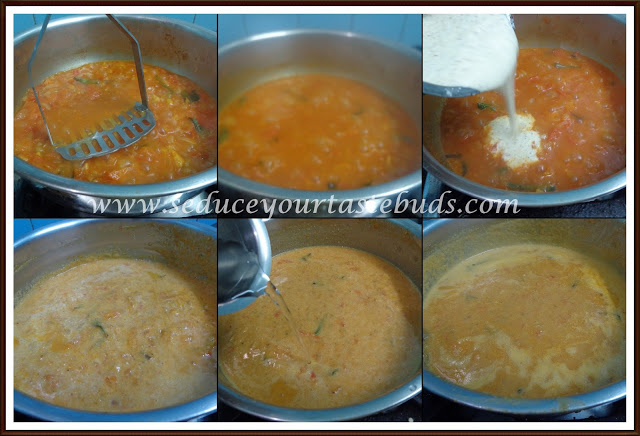 Now, here is how you can make this gravy in a pressure cooker….
As mentioned earlier, I often change the seasoning /tadka ingredients and below is one of those times.
Heat oil in a pressure cooker and add the seasonings[mustard, cumin, channa dal, curry leaves],saute for a minute.Add onion, the ground paste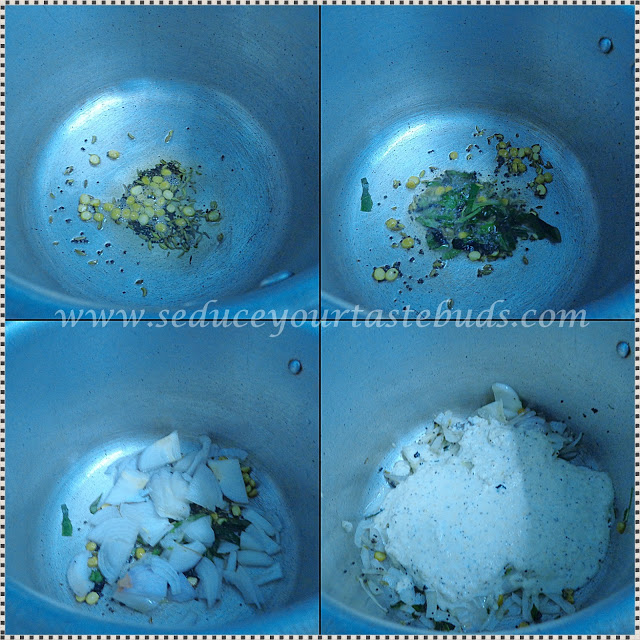 Mix and put in sambar powder, salt and tomato.

Stir and add water.When it comes to a boil, cover and pressure cook for 5-10 minutes. [The timing will depend on the quantity of the gravy]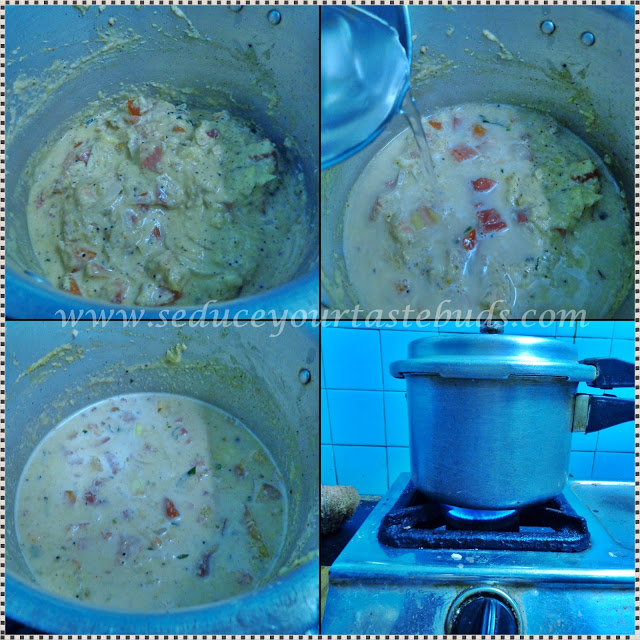 So here is the tasty tomato kurma that was served with
Chola Adai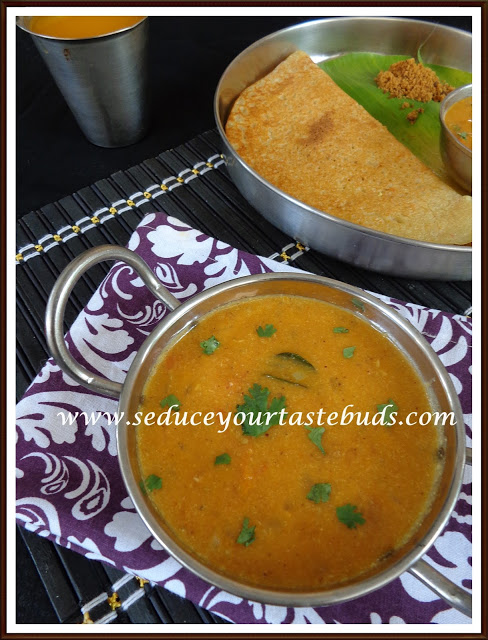 Check out the Blogging Marathon page for the other Blogging Marathoners doing this BM#71
Bon Appetit…