I made these Nungu Popsicle last year!Yes, my drafts still has a lot of pospicles from last summer. Well,the summer was unbearable and the kids developed heat rashes. One of the best ways to beat the heat is to drink tender coconut water /eat Nungu.
Nungu is known by the names – Asian Palmyra Palm,Toddy palm, Sugar Palm, Ice Apple and Cambodian Palm. Borassus flabellifer is its Botanical name.
The fruits are found in clusters and are black in color. When the top portion is cut off, 3 soft translucent, jelly like fruits are reviled. This is scooped out and the hard outer portion is removed the jelly like fruit is consumed.
If the outer part[brown color] is not mature, it can be consumed without removing it. Here is a close up pic….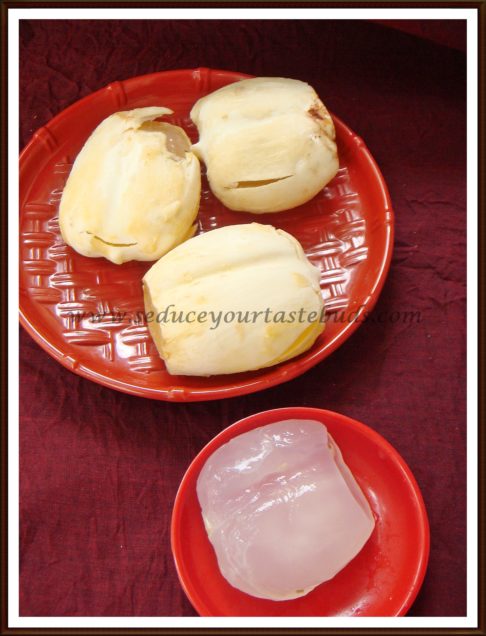 So, as I was telling you, nungu is one of the best ways to beat the heat.But Lil Dude hates it to the core. He doesn't even like to hold it in his hands!! I still wonder why!!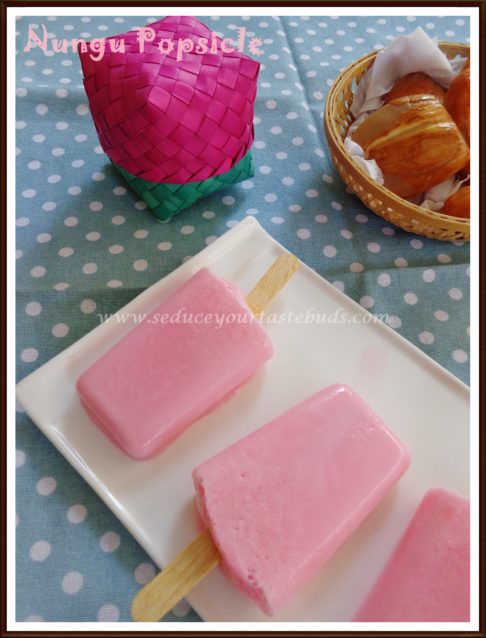 Step By Step method to make Nungu Popsicle:
I used:
Nungu / Palm Fruit – 3 pieces
Milk – 500ml
Rose milk essence – a few drops
Sugar – to taste
 Roughly chop the nungu / palm fruit and take in a mixie jar. Add milk,  sugar and rose essence. Blend well.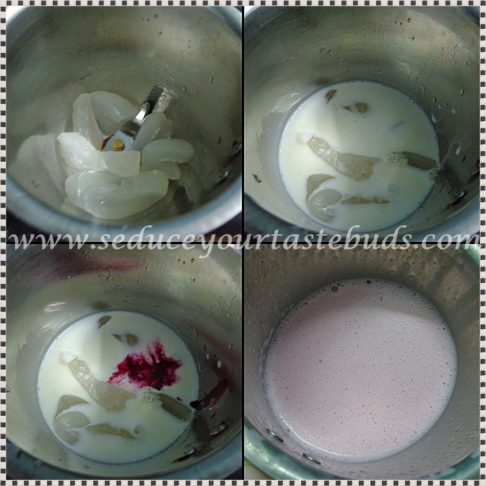 Pour into Popsicle moulds. Cover with a layer of cling flim. Freeze till half set and insert Popsicle sticks and freeze till set. When ready to serve, remove from freezer, show under running water for easy demoulding.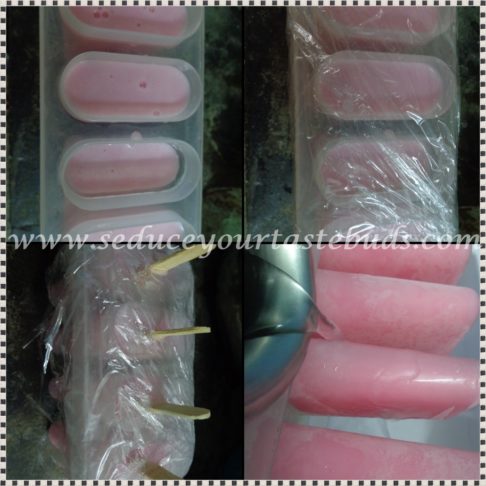 Cooling rose flavored palm fruit Popsicle is ready!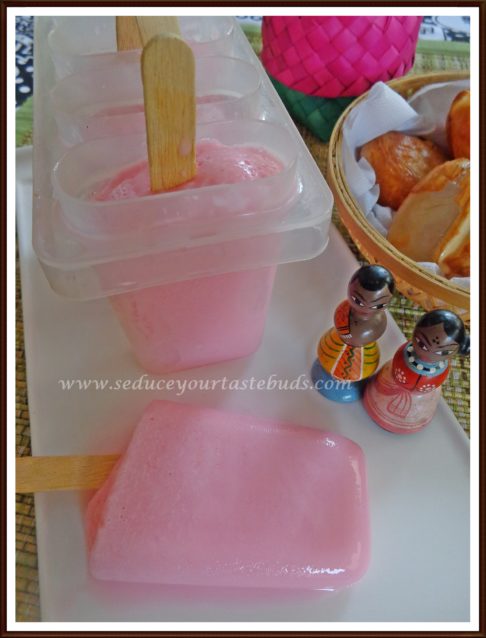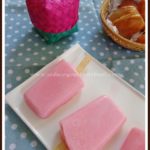 Nungu [Palm Fruit] Popsicle
A delicious way to use up Palm fruit, in turn making it a fun food for kids!

Ingredients
3

numbers

Palm Fruit

500

ml

Milk

To

Taste

Sugar

A

few drops

Rose Milk Essence
Instructions
Blend together Palm fruit, milk, essence and sugar


Pour into popsicle moulds and freeze over night




When ready to serve, show under running water to facilitate easy unmoulding


Enjoy delicious and cooling popsicle.

Bon Appetit…