After I made the Eggfree 1 minute MW mug brownie, I was tempted to make some other versions as well.
As a food blogger, I feel that new recipes are to be tried out not only to feed the family but also to feed the blog! I am sure most of my friends will agree to this.
So I looked around for one other version that isn't up on the blog and found a recipe. As always, I tweaked it to my liking and made this MW cake.
This too is supposed to be made in a mug, but I made it in small cups. The cake looked cute and festive.
This is my second post for Blogging Marathon #76, Week 2, Day 1, with the theme – Sweets for Mother's day.
Since my mom eats only eggless cakes and she prefers small portion of these, I felt this was apt for the theme I have chosen for this week.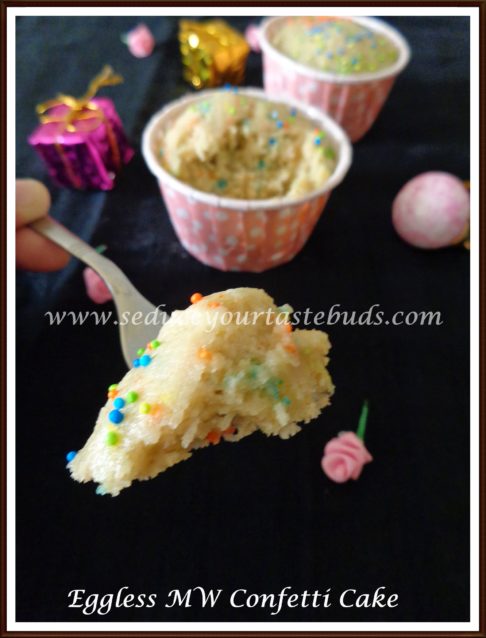 Step by step method to make Eggfree 1 Minute MW Confetti Mug Cake
I used:
[Loosely adapted from here]
Whole wheat flour – 4 tablespoons
Powdered sugar- 3 tablespoons
Baking powder- 1/2 teaspoon
Milk- 4 tablespoons
Oil- 1 tablespoon
Vanilla essence- 1/2 teaspoon
Salt- a large pinch
Confetti / sprinkles- as needed
Take the flour in a bowl.Add sugar, baking powder, milk,oil and salt.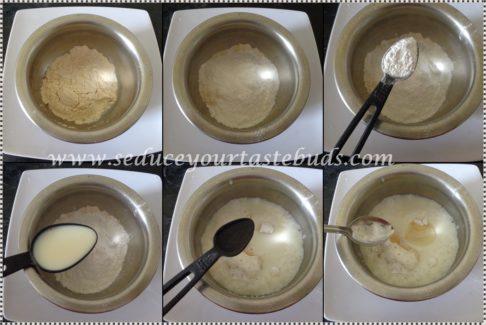 Put in oil and mix to combine.Do not over mix the batter.Add the sprinkles/ confetti and mix in gently.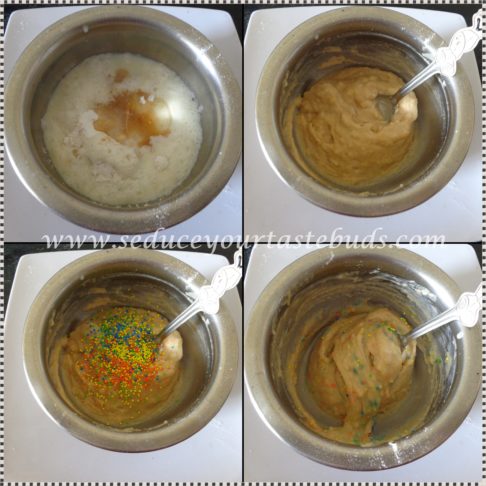 Divide the batter between two 50ml cups. Add some more confetti on top. Microwave on high for 1 minute. Let i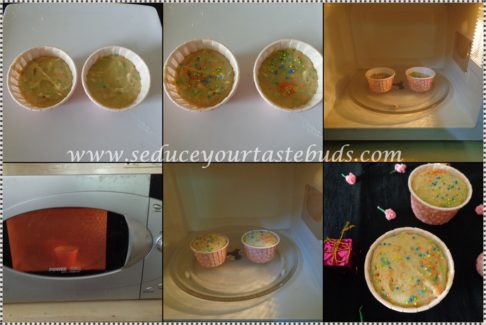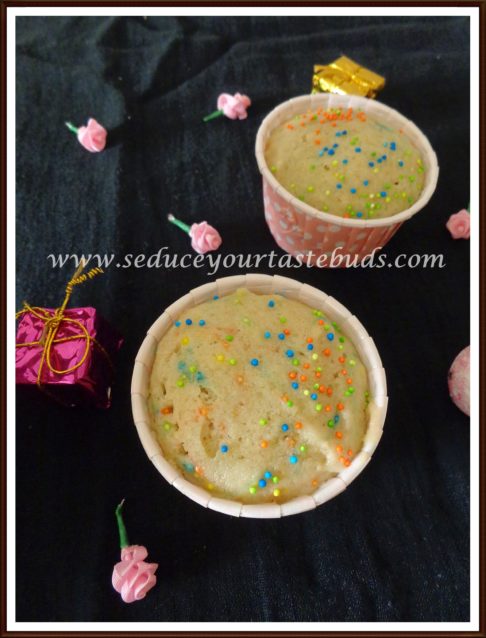 Check out the Blogging Marathon page for the other Blogging Marathoners doing this BM#76